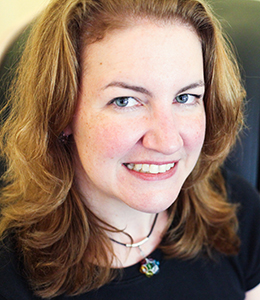 Hi I'm Jennifer Cochran
I'm a Second Generation Pilates Master Teacher, Breast Cancer Post-Rehab Exercise Specialist, Cancer Exercise Specialist, Yoga Teacher & Certified Massage Therapist (CMT). To put it simply I am an expert at helping you look better, feel better, and live Stronger through better movement.
I work with desk dwellers in desperate need of posture rehab, courageous survivors working through treatment and recovery from cancer, and people who want to look better, feel better, live stronger if they could just get moving! The only problem is you are in pain, hate to exercise, or really just don't know where to start. That is where I can help.
I offer a variety of fitness options that will meet you where you are and transform you into the pain free, confident you that you know you can be. Whether you are looking for private, duet, or circuit training, I've got you covered. There's no denying it, I love what I do and my clients love the results!
---
How I got here.
In 2005 I did something I never thought that I would do, I went back to school. Not only did I go back, but I enrolled in an intensive program where I would complete 35 Master level credits in less than 1 year. Needless to say I took a sabbatical from what I later started referring to as my day job.
Recently I have been seeing a number of people saying things like, if you want to know what you are meant to do as an adult, look at what you loved to do as a child. I say this here, because during that year of graduate school I also decided to get certified in Pilates. This had nothing to do with my day job, or my schooling, but everything to do with what I loved as a child, dance and sports. I had been a student of Pilates and thought I'd take the opportunity to get certified to teach; while I had a weekday off from a day job (class was every Friday for four months). I did not know it at the time, but that decision was the beginning of a new career; the career that I was perhaps meant to have all along.
That initial comprehensive training was rigorous, but when I was finished I found myself seeking more. The more I learned, and the more people I studied with, the more I wanted to learn. When I look back now at the folks I've had the extreme privilege and plain good luck to learn from it is amazing: Lolita San Miguel, Mary Bowen, Brent Anderson, Rael Isacowitz, Elizabeth Larkham, Nora St. John. Most recently I completed the Pilates Master Mentor Program with Lolita San Miguel. Lolita first learned of Pilates when she was sent to Carola Trier for injury rehabilitation and later trained with Joe Pilates in his New York studio and is one of two people to have ever been certified by him as a teacher of the Pilates Method. I am proud to be one of Lolita's Disciples, a certified Second Generation Pilates Teacher and Lolita San Miguel Pilates Master™.
In addition to Pilates I was also a yoga enthusiast. I kept encountering the question, what is the difference between Yoga and Pilates. Of course it wasn't enough to just have an answer I needed to explore this question more myself. So I embarked on a yoga certification. I began my yoga journey with YogaFit and completed my 200 hour training in the spring of 2008, with a combination Hatha and Vinyasa yoga practice. This provided a great base to teaching yoga. In the same quest for more knowledge as I have had on my Pilates journey, I have continued my training in yoga. I am completing my 500 hour RYT in a Restorative form of yoga called Yapana, created by the amazing LeeAnn Carey.
This style is highly compatible with my overall approach to movement, it encourages the teacher to look at each body and determine what is needed not by script, but by seeing the uniqueness of the person in front of you and bringing the posture to them through the use of props, feedback and gravity, as opposed to trying to mold the body into a place that it isn't happy on that day. Through the use of this vast tool kit and an unending quest for knowledge I am able to help my clients meet and often exceed their goals.
Early in my Pilates and Yoga journey I worked in a women's fitness center. In early 2008 it seemed time to go out on my own.  I opened my studio and I have never looked back. I continued to work my day job in the tech world, and often my fantastic clients would say you need to do this full time. I am so happy to say that I finally made this teaching that I love my day job and I hope to never "work" another day.
I have seen Pilates and Yoga transform posture and improve the movement patterns of my clients in profound ways. I have seen people that in their heart believed a goal was out of reach because they were too old, too out of shape, too weak; too fill in the reason of your choice here. I have helped people move beyond those limiting beliefs and create new realities in which they are doing the things they thought were out of reach; from getting up and down from the floor under their own power to completing a 5k. Not only are they doing these things, but they are feeling successful and strong.
No matter where you are on your journey, I hope to see you in the studio soon to share this amazing work and see it make a difference in the way you move through your life and pursuits.
A few notes about me:
I love dance of all kinds – I was a ballet dancer for nearly 25 years, for the pure love of it.
I'm a former martial artist – Tae Kwon Do
Marathon Runner – Road and Trail. Not breaking any records but I get out there and I finish. Without Pain!
Pilates and Yoga enthusiast for over a decade
Pilates teacher since 2006
Yoga teacher since 2007
I have two rescue dogs and a rescue cat; Trixie – hound mix, Tonks – retriever mix, and Dale – brown tabby (he is actually a dog trapped in cat fur, a complete dog in attitude and behavior)
I have a Masters of Education in curriculum and instruction
I was a technical project manager and systems trainer for a number of technology and software companies over the past 20 years.
Want to know more about how I can help you look better, feel better, and live stronger through better movement? Find out more about
working with me here
.

---