About Private Training
1. Program 100% designed for YOU.
2. Flexibility to adjust your workout based on the challenges of the day.
3. Regular review of progress and alignment to your changing goals.
Pricing is based on number of sessions or combination of services bundled for a package price. Special annual pricing is available and payable monthly with a one year commitment. Give me a call to get the details.
1. Following introductory sessions, all packages must be paid in full in advance of the start of the first package session.
2. All packages are non-refundable and sessions expire 6 months from date of purchase.
3. 24 hour cancellation policy – Please contact the studio at least 24 hours prior to your session to reschedule. Sessions cancelled with less than 24 hour notice will be charged for the session. All clients are given 2 late cancellations during the calendar year to account for the unforeseen.
4. Footwear – Toe Socks (sticky bottom socks), Flexible sports shoes (for core align), or socks must be worn in the studio.
Frequently Asked Questions
Daily exercise of some kind is ideal. Two to three sessions a week is recommended to see results. When starting a Pilates program private training is ideal for the individual attention. However, once you have a foundation you can combine private training, duet training, circuit classes and/or small group classes for a well rounded program that meets your continuing needs.
If you are taking the recommended two to three sessions per week, Joseph Pilates promise may apply to you. "After 10 sessions you'll notice a difference, After 20 sessions others will notice, After 30 you'll have a whole new body." Joseph Pilates
Regardless of your fitness level, a program will be designed to help you achieve your goals and improve your fitness level. The sooner your start the sooner you can see results and improvement mobility, flexibility and fitness.
Pilates, especially when starting out, is not a significant source of cardiovascular exercise. Pilates and Yoga when paired with walking, biking, running, or some other form of cardiovascular exercise can contribute to weight loss. Pilates and Yoga will help to sculpt your muscles, trim your body, and improve balance and increase flexibility.
Private Training
Private training gives you the opportunity to closely partner with me to meet and exceed your goals. Whether you are a breast cancer survivor working to raise your arm after surgery, or a woman ready to run your first 5k, or a desk dweller needing to recover from hours at a desk and commuting in crazy traffic, private training will get you where you want to go quickly. During private training sessions we will use a mix of Pilates, Yoga, Functional Fitness and Restorative Yoga principles to stretch and strengthen as needed to achieve your goals. Interested in diving deeper? Private training may be right for you if you are:
Recovering from an injury
A breast cancer survivor re-discovering everyday activities post surgery
Ready to run your first marathon, 5k, or tackle a 3 day walk
Undergoing or recovering from cancer treatments
Hate exercise and need the accountability and encouragement a coach provides
Living with chronic pain
Let's get started!
Pricing.
| Package Name | # of Sessions | Per Session Price | Package Price |
| --- | --- | --- | --- |
| Evaluation Session/ Single Session | 90 Min/60 Min | $100.00 | N/A |
| Sampler Package | 5 Sessions | $85.00 | $425.00 |
| See a Difference | 10 Sessions | $80.00 | $800.00 |
| The Pilates Promise | 30 Sessions | $75.00 | $2,250.00 |
| Best of Both Worlds | 15 Private Sessions & 15 Duet Sessions | $75.00/$35.00 | $1,650.00 |
Special annual pricing is available if you commit to a full year of training.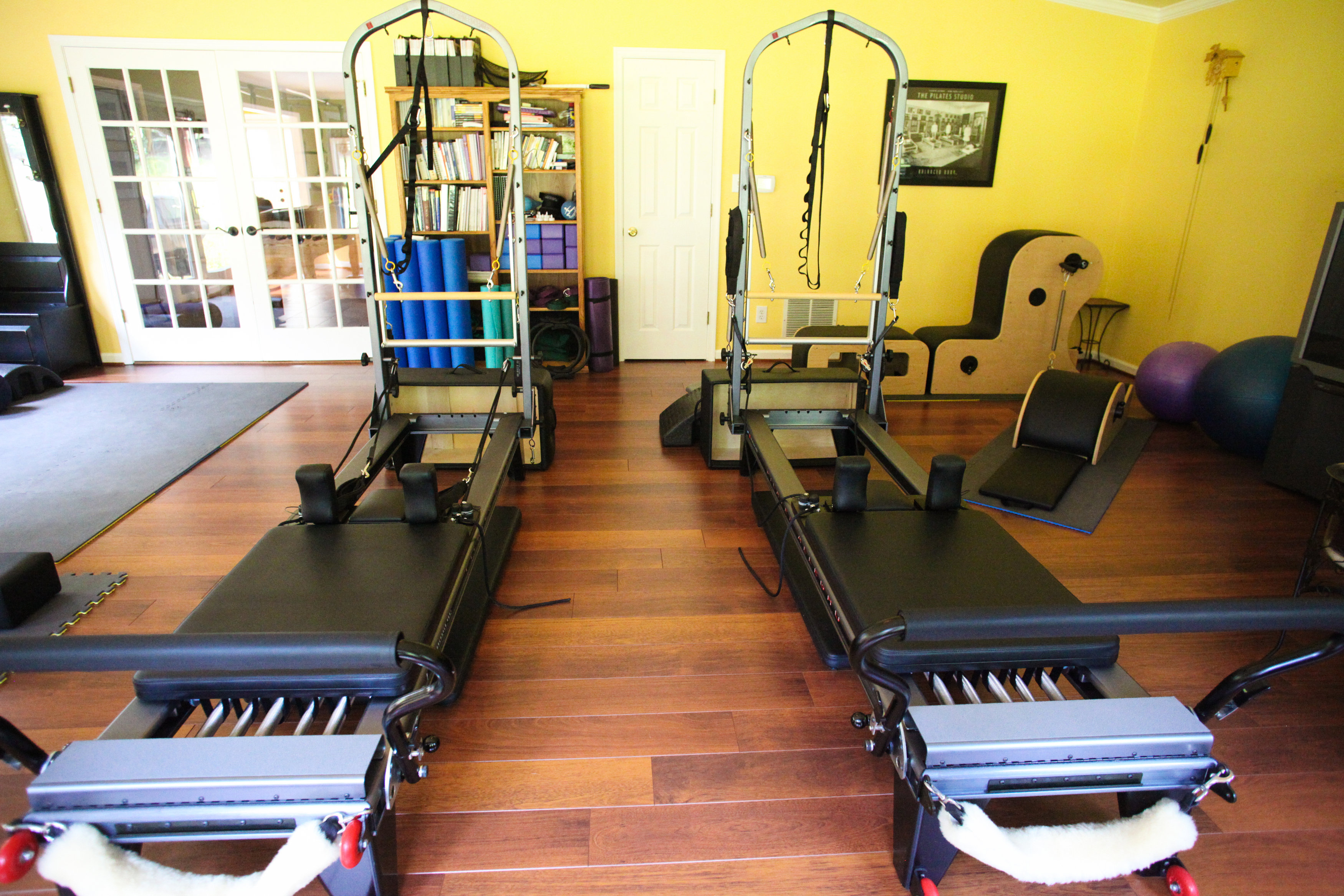 This program is designed for a team of two training together for one hour sessions.  Duet teams must be a similar fitness level and ability to ensure that both see progress from a team centered program.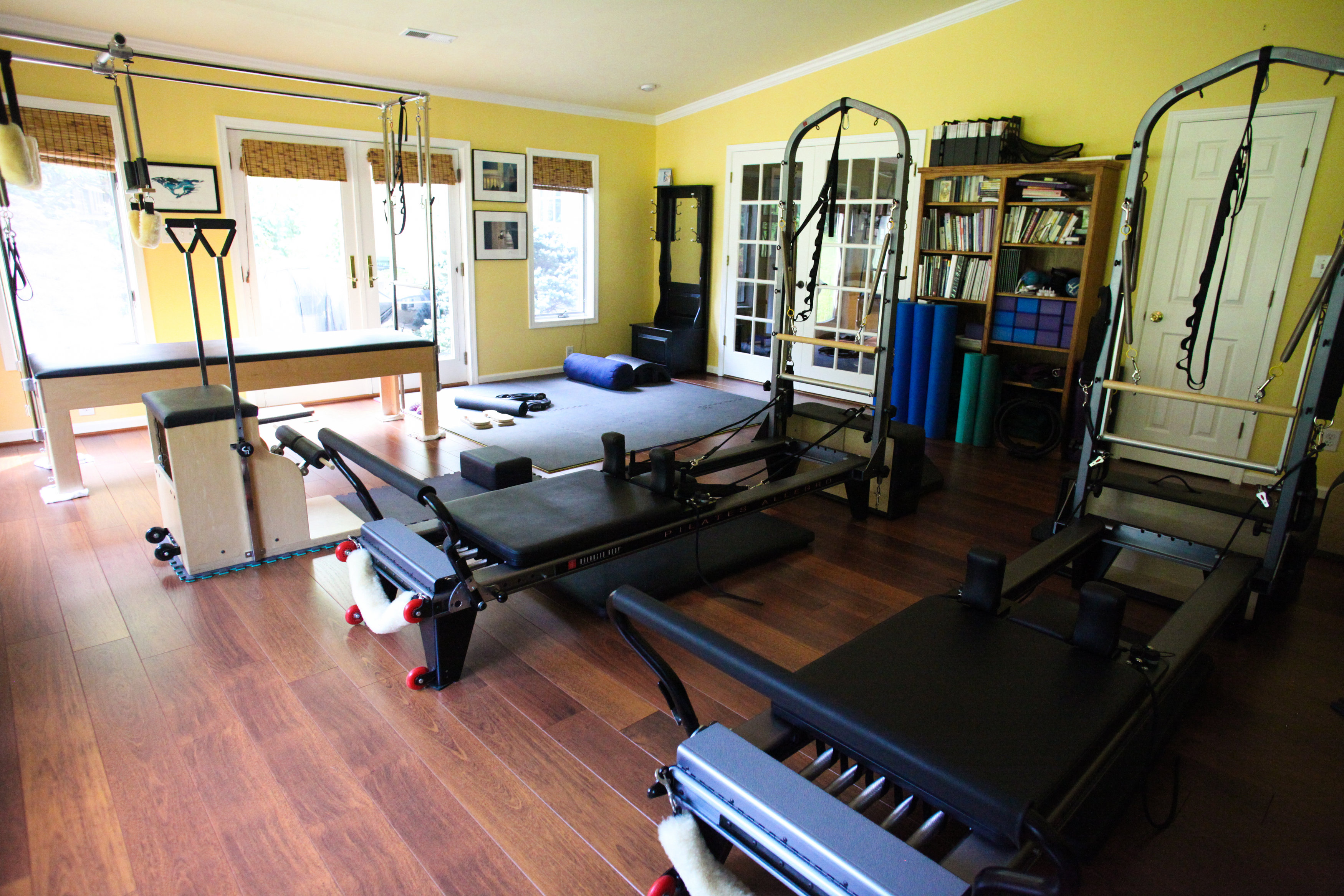 Get the benefit of tower/reformer, core align and combo/exo chair work for a fun workout in a group of 4 to 6. Ten week programs enable you to dig deep into the exercises to reach your goals.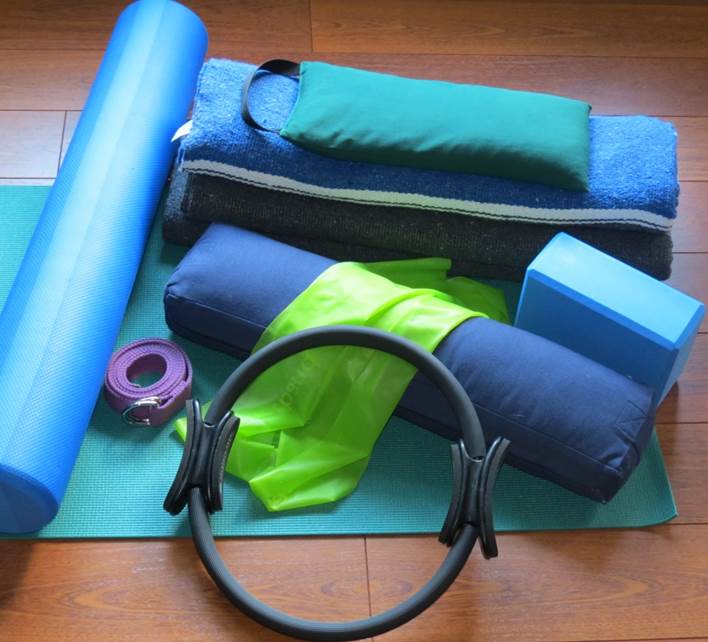 The mixed class format includes, Pilates Mat, Flow Yoga, Restorative Yoga, Foam Roller class and Ring Toner class. Some weeks the formats are combined, other weeks we dive a bit deeper into one area.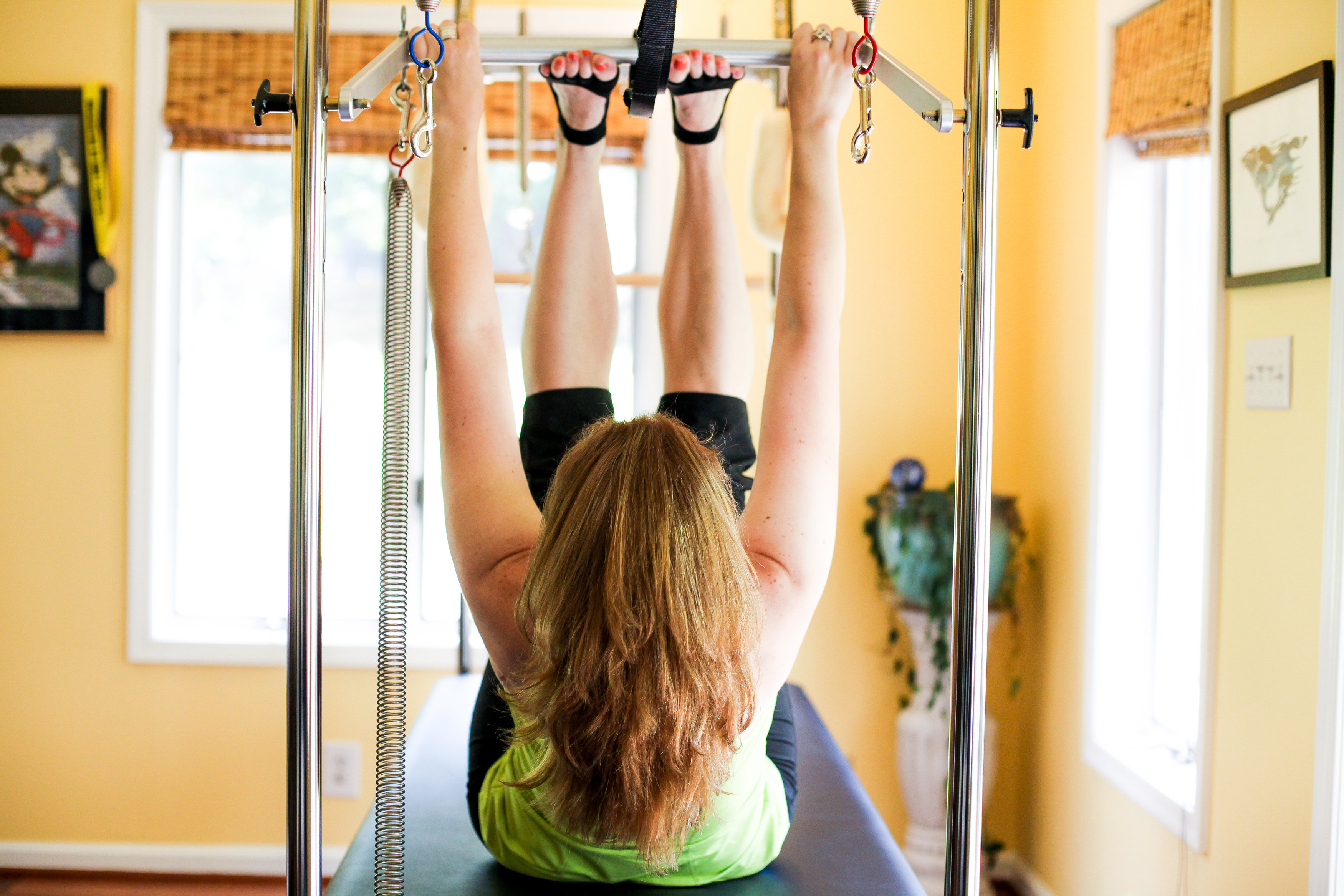 In the winter of 2006, my left knee joint was punctured in a car accident. Fortunately no one else was injured and the structure of my knee was relatively unaffected. I had around twenty stitches…