About Duet Training
1. Required private mini package provides a basic overview of the equipment and gives you some feedback about your personal movement patterns.
2. Duet Partners of matched ability can work out together at a great value.
3. Regular review of progress and alignment to your changing goals is a key element of private and duet training.
Pricing is based on number of sessions or combination of services bundled for a package price. Special annual pricing is available and payable monthly with a one year commitment. Give me a call to get the details.
1. Following introductory sessions, all packages must be paid in full in advance of the start of the first package session.
2. All packages are non-refundable and sessions expire 6 months from date of purchase.
3. Duet cancellations – If one student cancels with 24 hour notice, the second student can take a private class for the private package rate comparable to their duet package. If one student cancels with less than 24 hours notice the second student can take a private session at no additional cost, however the first student will be charged for the missed session.
4. Footwear – Toe Socks (sticky bottom socks), Flexible sports shoes (for core align), or socks must be worn in the studio.
Service FAQ
Duet and Circuit training are great ways to take Pilates with a friend at a great rate. However, it is important that I have a sense of your ability level and movement patterns and you are familiar with the equipment before starting one of these programs. The private sessions also give you an opportunity to privately ask questions, review medical history and review medications, etc that may effect your experience.
Your medical history is important! Everyone practicing in this studio completes a Client Profile containing areas to note past surgeries, current challenges and a list of all medications you are taking. Also, by signing the Waiver you are acknowledging that you are cleared by a doctor to exercise.  Certain conditions and medications require modifications to movement and exercise, if I don't have all the info I can't protect you properly. Your continued health and safety is my first priority!
In short no. Pilates was created based in part on the observation of children and animals and their efficiency of movement. That said, for younger people the work is modified until approximately age 12 or until the growth plates are closed. There is no upper age limit provided you are cleared for exercise by your doctor. I have worked with people from age 10 to age 80+. Just so you know an 80 year old that never took Pilates or Yoga before his 80th birthday was one of my fastest improving students. Truly a star!
Pants or capris that are somewhat fitted to allow the movement of the body to be observed are perfect. Shorts and workout skorts are not recommended due to the various planes of movement. Fitted or semi fitted shirts or tank tops are ideal for on top. The basic goal is to be able to move freely, but enable me to see hyperextending elbows or bent knees or hula hips, to basically keep ya honest.
Duet Training
This program is designed for a team of two (2) training together for one hour sessions. Twice a week is ideal. The duet option is similar to private training in that goals are set and worked toward, however the sessions do not contain the same individual focus.
* Duet participants must meet with me for a minimum of three private sessions prior to the start of the Duet sessions. It is important that Duet teams are of a similar fitness level and ability to ensure that both see progress from a team centered program.
Duet training may be right for you if you:
Are a husband and wife team who enjoy working out together.
Like the motivation and additional camaraderie having a work out buddy provides.
Think accountability to two people is better than one.
Crave some regular Mom and daughter time that is fun and good for you
Want to support a loved one after an injury or surgery
Let's get started!
Pricing is based on your commitment.
| Package Name | Number of Sessions | Per Session Price | Package Price |
| --- | --- | --- | --- |
| Private Sessions - Required before Duet | 3 private sessions with duet pkg | $75.00 | $225.00 |
| Duet Sampler | 5 Sessions | $50.00 | $250.00 |
| See a Difference Duet | 10 Sessions | $40.00 | $400.00 |
| Pilates Promise Duet | 30 Sessions | $35.00 | $1050.00 |
| Best of Both Worlds | 15 Private Sessions and 15 Duet Sessions | $65.00/$35.00 | $1500.00 |
Special annual pricing is available if you commit to a full year of training.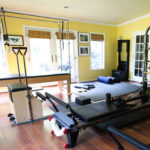 Interested in diving deeper into improving your movement and performance through an individualized program focused on your specific movement habits and challenges?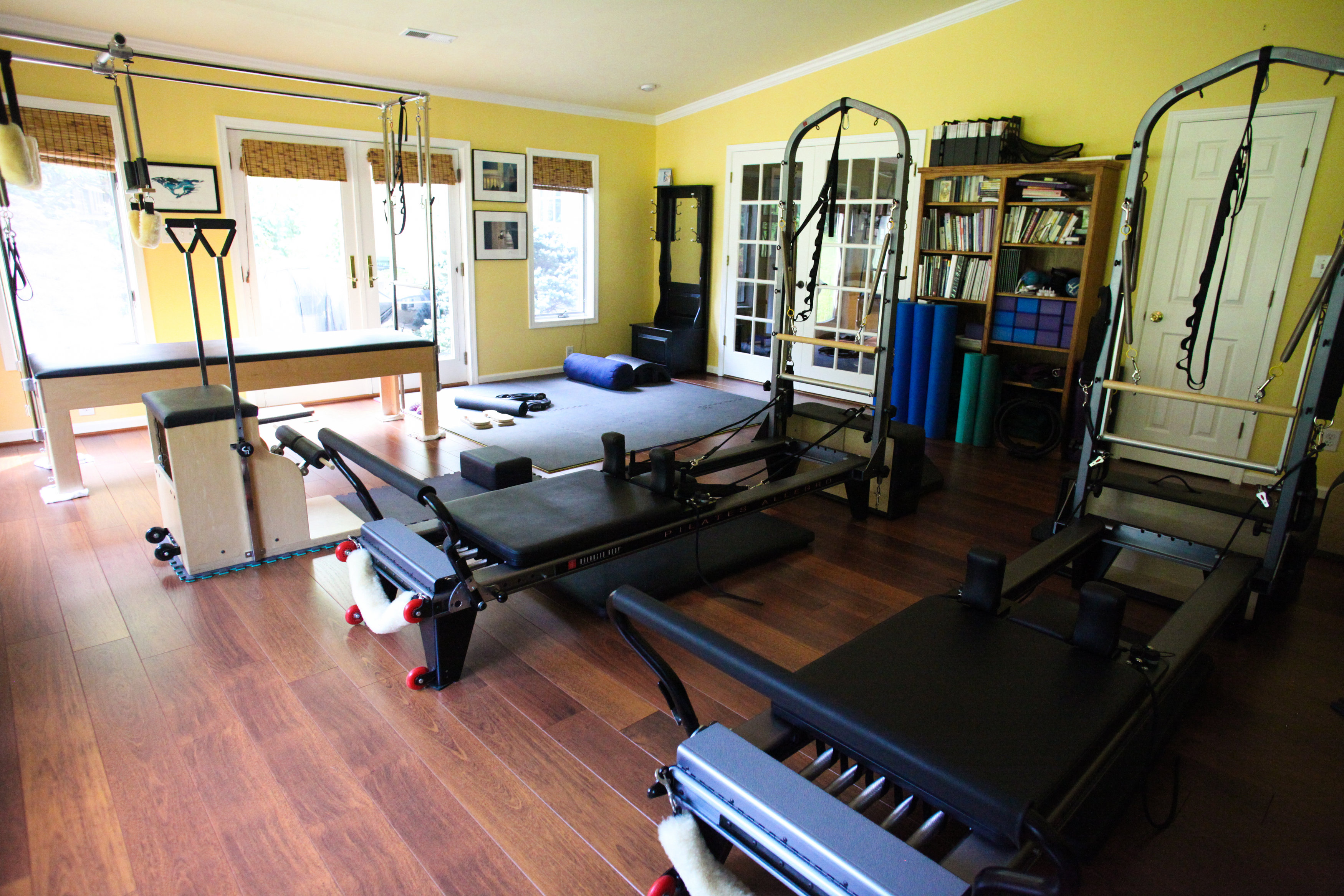 Get the benefit of tower/reformer, core align and combo/exo chair work for a fun workout in a small group. Ten week programs enable you to dig deep into the exercises to reach your goals.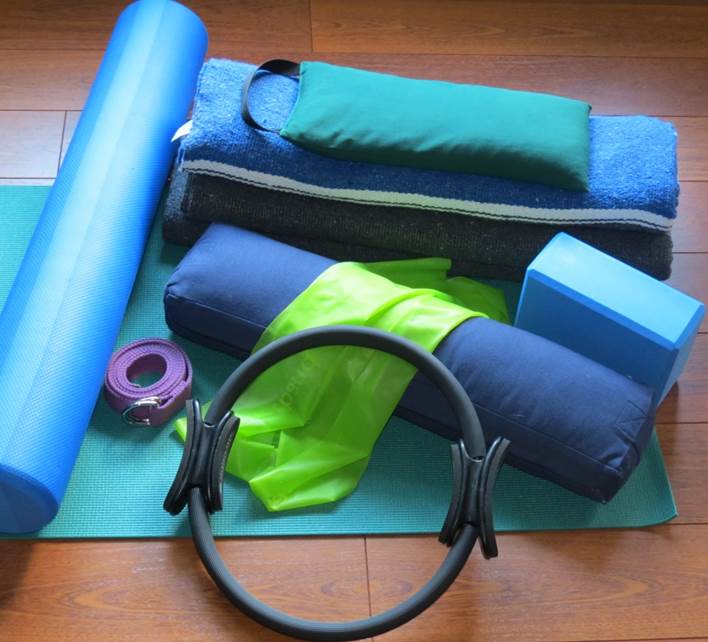 The mixed class format includes, Pilates Mat, Flow Yoga, Restorative Yoga, Foam Roller class and Ring Toner class. Some weeks the formats are combined, other weeks we dive a bit deeper into one area.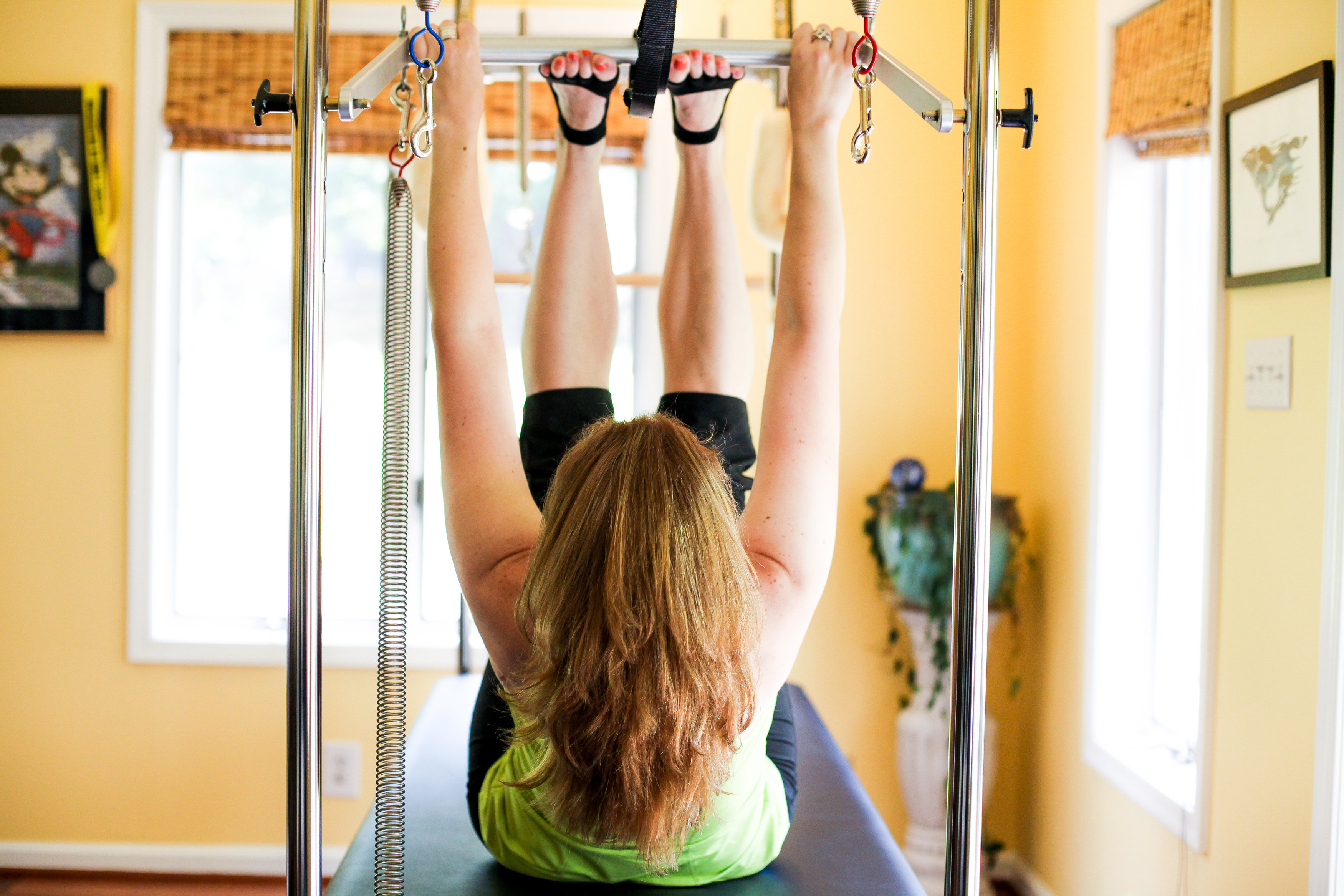 In the winter of 2006, my left knee joint was punctured in a car accident. Fortunately no one else was injured and the structure of my knee was relatively unaffected. I had around twenty stitches…