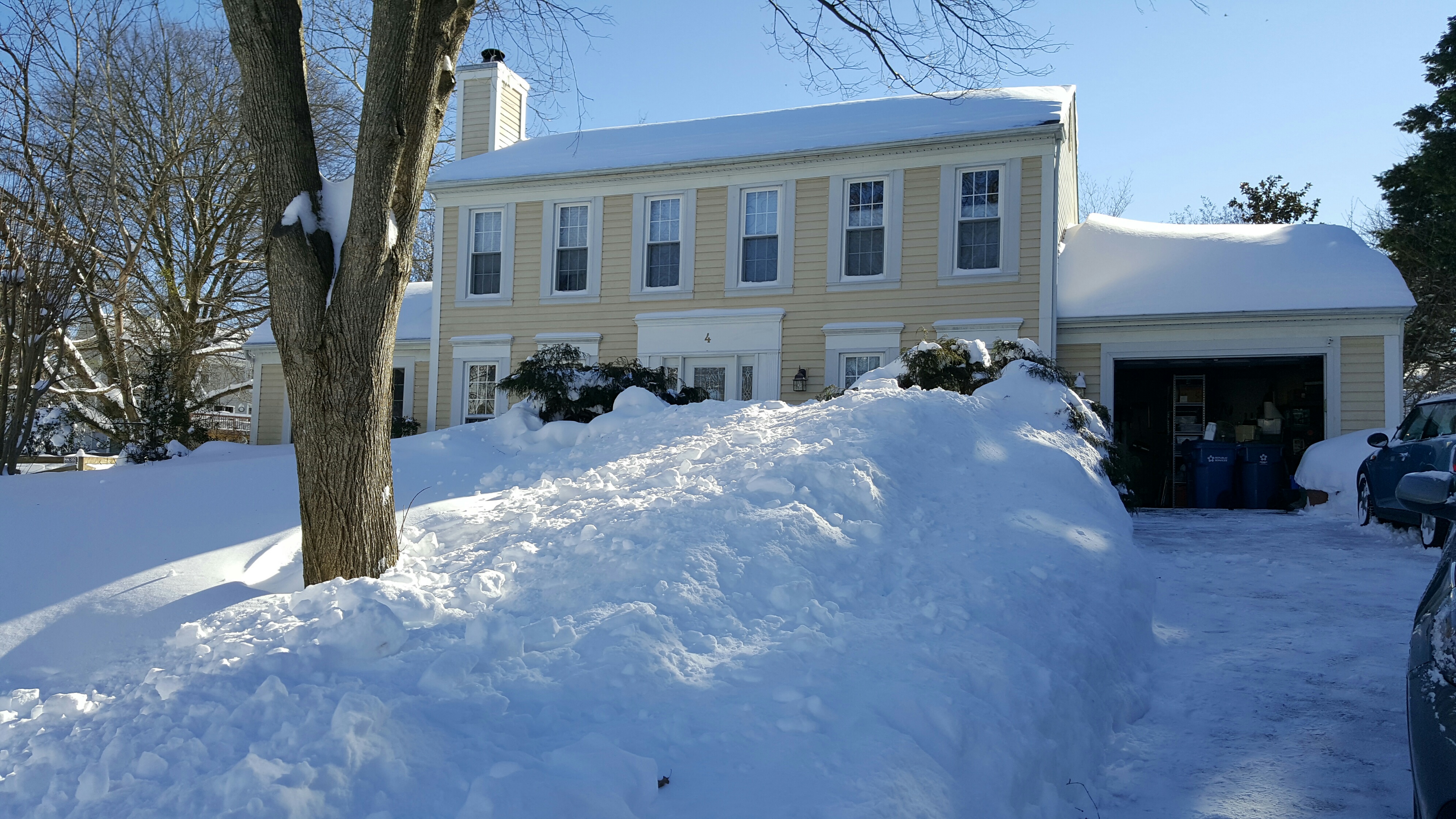 In February of 2010 when Snowmageddon came through I still sat at a desk for the majority of my day. Let's face it; I sat most of the day. In the car, at my desk, on the couch…
I was training clients a couple hours each day and getting my own work outs in, however, sitting was the primary postural state of my life. Fast forward 6 years, I am two and a half years out from a job where I sit for the majority of the day and what a difference it made when Snowzilla came through!
Over the past couple of months I have done a bit of speaking about what I do and how I help people. The opening for the talk goes something like this… "If you google 'sitting is' you get a number of interesting 'complete the phrases' from Google. Sitting is
… bad for you
… killing you
… the new smoking
… the new cancer
… and my very favorite – harassment
The 441 million google returned entries for "sitting is" seem to agree, sitting for the amount of time we do in our first world, postindustrial, office driven lives is taking a toll on our health." So what does this have to do with what I learned from Snowzilla? So glad you asked.
In the past 2.5 years my personal workout, chiropractic visits and massage therapy treatments received have not really changed. I may be a touch more consistent, but overall the components are fairly similar. What has changed for me is the fact that I stand more during my day and as a result my stamina and overall strength and posture has improved; making the shoveling endeavors of the past week much less impactful to my body. This was lesson one.
This blog is a bit like yoga, 1 part physical practice and 2 parts mindset.
Lesson 2 came in the form of the gratitude I experienced during this event. There are sooo many things to be grateful for, I hope for those local to the area these ring true for you as well.
I had someone to share the time with (and the shoveling).
We heeded the warnings and planned ahead, stocking up on food and necessities to get us through a lengthy stay indoors without worry.
My dogs, though at first a bit unsure of this new playground, were a great lens to find joy in the crazy amount of snow fall. (Where was the dog mounted go-pro when I needed it?)
There was the fact that the power stayed on, not just here, across the region. Power outages were listed in 100s as opposed to the tens of thousands potentially projected prior to the storm.
The snow did not build up in the trees and create the yard carnage and risk to human's occurring during snowmageddon.
The list of things to be grateful for during this event could go on and on. For now, on to number 3.
Lesson 3 is patience and kindness. Living in northern Virginia on a court, during snowmageddon had taught me that courts hold the lowest priority for plows, mostly because they are time consuming and often challenging to clear. Going into this storm I was fully prepared to not see a snow plow until Tuesday, which made me very happy to see one on Monday evening. The patience I needed to practice with this storm was patience with those unable to practice patience. Sometimes this is difficult. As this blog is getting ready for publication, I am still unsure if all roads in Loudoun County have actually been cleared (Thursday evening). For those people sending messages to board members in my community (and I am sure other communities across the region) on Sunday, hours after the end of the 3 foot pummeling, stating that the situation was unacceptable was a challenge. Especially when turning on the television revealed the main highways were barely passable due to the enormity of the storm. We do have the ability to choose how we respond and patience was the word of the week.
To that end, I was so happy to see a post on our unofficial facebook page on Monday by my lovely neighbor Susan. She had offered a snow plow driver a sandwich. He was so shocked by the kind gesture she was unsure if he spoke English. She was unsure because he did not reply, at first he simply looked at her stunned. Then he said. "yes, please". She sent him off with a bag lunch. At this point it was days into the clean-up effort and it was plain to see by watching the progress of the plow that they were doing their best, and in some cases the snow was winning against these smaller sized plows. Her kindness was a welcome respite to the anger and judgement displayed to often by others. Next time rather than judge the progress, say Thank You and put yourself in the other persons place.
These are choices we make; to feel grateful rather than victimized by the snow or to act with patience and kindness in the face of adversity. We were all in the same situation, we all had the same notice and we all have the same choices. In the future I hope Susan's example of kindness will stay with you, a compassionate lesson to carry forward to future challenges.
For those in Northern Virginia, I hope you are getting back to some normalcy after this epic snow event. Next week I will be back to talking movement improvement, specifically the 5 ways Pilates can benefit your health and up your activity game. Hopefully not your shoveling game, I know at our house we are good for another 5 years or so!
Have a great week. I look forward to seeing you in the studio soon!