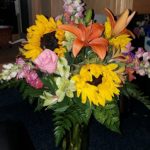 The truth is health challenges are not discriminating. They can strike the healthy and fit as easily as a deconditioned person. "If we listen when our body whispers we do not have to hear it scream." I do not know the origination of this quote. I say it quite frequently. The challenge is we are busy. We have so many competing priorities that looking after our body is often the last thing on the list and the first item to hit the cutting floor when something else eclipses it. I have received at least 4 emails from people saying they were scheduling their mammograms as they were overdue. When we are busy these screening appointments take a back seat to the fire of the day. They should not. Our health should always be our first priority, too often we take it for granted.
We not only do not listen to the whispers, we often are too disconnected from our bodies to hear the whispers. When our body begins to complain we tell it, I do not have time for this. I end up seeing people when their body is screaming. The challenge then becomes the time required to quiet the screams. If you listen when the body whispers the time to right the ship can be short. If you listen to your body when the complaining starts and the chronic aches set in, it takes a bit longer to "fix" the challenge. However, if you wait until the screams compel you to take action the time to relief is often long. You did not get there in a day, it takes time to undo all the compensations our body creates to avoid and manage pain.
Ironically cancer diagnoses not discovered by routine screening, but by screening for a cause, tend to fall solidly in the screaming category. In my case there were no physical signs. No discomfort, nothing found by the doctor and my blood work and scans post-surgery are all stellar.
Because I am in the movement industry, I think I end up getting more details on what I could and should be doing post-surgery in terms of moving, as well as during the 18 weeks of chemo. At my first meeting with my reconstruction doc she said you will be able to lift your arms 90 degrees front and side when you wake up from surgery and when I see you 10 days later I want you to be able to stand next to the wall with your hand over your head, arm flat against the wall. You can start working on lifting it almost immediately. My oncologist was adamant that I should move as much as possible. Listening to my body and not over doing, but doing something none the less.
After my surgery, I pretty much started walking my hands up the wall on day one. I had some swelling under my left arm where the lymph nodes were removed, some nerve numbness and some fluid buildup in that area. All of which affected my movement. Eleven days after surgery I was cleared to walk and light upper body exercise. Thirteen days after I had the fluid removed from my left under arm and could see I had axial web syndrome. I could feel it prior to seeing it. However, the swelling was also creating nerve issues down my arm so it was difficult to differentiate what exactly was happening.
Axial Web Syndrome in a nutshell restricts your arm movement on the side of your body where Lymph nodes were removed. Connective tissue forms and adheres to your ribs, through your arm pit (axillary window) and down your arm. For some people the "cord" can be seen on the arm. In the most extreme cases it can go all the way to the base of the thumb. Since I was aware of the condition I started treating mine when it was to my elbow. After 6 weeks it was nearly resolved in my arm and my mobility appears back to nearly 100% of where it should be for normal function. I have also been working on the muscles on my ribs and the tightness in that area is also subsiding.
The challenge with getting moving post-surgery is that too many of us do not inquire regarding our restrictions and lack of restrictions. Because I move for a living I was told clearly what I could and should be doing and also what I could not do. Like walk my dogs until 3 weeks post-surgery. I could walk with them. I just could not be their handler. I had a client, an eleven year breast cancer survivor, say to me "no one said anything about moving my arm until a lady from the Cancer Society came to visit 6 weeks after surgery." Unfortunately this is pretty common. So we need to be our best advocates and ask lots of questions. More importantly we need to start moving today, so we are better able to get moving after an impacting event.
I used to have a desk job, so believe me when I say I get that it is hard to get moving. In addition to that desk job I trained clients on the side. That desk job contributed to my posture being challenged, too many hours at the computer. When I made the leap to manage the studio full time, my level of personal exercise did not really increase. I do stand for 20+ more hours per week than I used to. In that first 6 months I lost 10 pounds just standing and not sitting for 50 hours a week at my desk.
As a fitness/wellness professional people think I work out all the time. Here is a reality check. Pre-surgery in June this was my usual workout content:
Twice daily dog walks – 2 to 4 miles a day depending on the weather and the day. This is my maintenance. This is the thing I did nearly every day with a dog for the past 25+ years.
Three to four days per week – Run four or five miles
Daily 30 minutes to an hour of Pilates/Yoga – on some days this is in prep for a client meeting or demonstrating exercises for clients, not always really a workout.
I have a good fitness level. I have been walking daily for a long time. If you are starting a walking practice, 3o minutes 3 or 4 days a week is a great exercise plan. Add to that some strength training like Pilates with the apparatus or Yoga 1 time a week and you are on your way.
Not all forms of exercise are right for everyone. I am not a gym rat. No amount of cash paid to the gym is going to make me go. I also do not dig a treadmill. I prefer to be out in nature; maybe it is the Virgo Earth sign in me that needs that connection to the earth. Not sure, but I do know I would rather be road running then step on a treadmill, even on a rainy day. The results for me are always better. The key is finding the thing that works for you and getting started. We can never start too soon and most of the reasons I hear for delaying are really reasons to get moving.
If you are feeling like you are ready to start moving, but you are just not sure what will work for you I would be happy to chat. Feel free to drop me an email (jennifer@fitnessdesignsolutions.com) or call the studio. I am taking next Friday off as it is my birthday. I hope to see you back here after Labor Day. Have a great week!