Massage Therapy/Thai Bodywork
1. Program 100% designed to address your specific challenges.
2. Increased relaxation, Stress reduction, and Improved flexibility.
3. Homework is provided at the end of each session to increase and extend the benefits.
Pricing is based on number of sessions or combination of services bundled for a package price. Give me a call to get the details.
1. All sessions must be secured with a credit card. If sessions are canceled with less than 24 hour notice the session will be charged.
2. All packages are non-refundable and sessions expire 6 months from date of purchase.
3. 24 hour cancellation policy – Please contact the studio at least 24 hours prior to your session to reschedule. Sessions cancelled with less than 24 hour notice will be charged for the session. All clients are given 2 late cancellations during the calendar year to account for the unforeseen.

Frequently Asked Questions
Traditional Thai Bodywork is done on a floor mat, as opposed to a table; there are no oils or lotions used;and the client remains comfortably clothed.
Your medical history is important! Everyone practicing in this studio completes a Client Profile containing areas to note past surgeries, current challenges and a list of all medications you are taking. Also, by signing the Waiver you are acknowledging that you are cleared by a doctor to exercise and participate in our services.  Certain conditions and medications require modifications to movement and exercise, if I don't have all the info I can't protect you properly. Your continued health and safety is my first priority!
Massage Therapy and Traditional Thai Bodywork
Swedish Massage – Relaxation massage using light to medium pressure used to increase circulation and promote relaxation and stress reduction.
Deep Tissue Massage – Used to speed injury rehabilitation and address muscle soreness and tension caused by excessive desk sitting, driving, repetitive use, etc. Deep tissue massage uses moderate pressure to warm the muscles and treat areas of discomfort, using limited lotion/cream and trigger point therapy when appropriate.
Traditional Thai Bodywork – Thai Massage or Thai Yoga, blends acupressure, joint mobility, and deep stretching to provide relief to sore, stiff muscles.  This style of bodywork differs from table massage in three distinct ways. First as the recipient you remain comfortably clothed throughout the massage. Second there are no oils or lotions used. Third the practitioner uses a comfortable floor mat, not a table.
Massage Therapy or Traditional Thai Bodywork may be right for you if you are:
Recovering from an injury
Suffering from muscle aches and pains
Undergoing or recovering from cancer treatments (Written doctor clearance required)
Living with chronic pain
Pricing.
| Treatment Name | Length of Session | Session Price |
| --- | --- | --- |
| Therapeutic Massage - Deep Tissue or Swedish* | 60 Minutes | $80.00 |
| Therapeutic Massage - Deep Tissue or Swedish* | 90 Minutes | $120.00 |
| Express Thai Bodywork* | 60 Minutes | $90.00 |
| Traditional Thai Bodywork* | 90 Minutes | $130.00 |
| Thai Bodywork Treatment* | 120 Minutes | $165.00 |
| Thai Foot Massage | 30 Minutes/60 Minutes | $50.00/$90.00 |
| *Add Thai Foot Massage to any Service | 30 Minutes | $45.00 |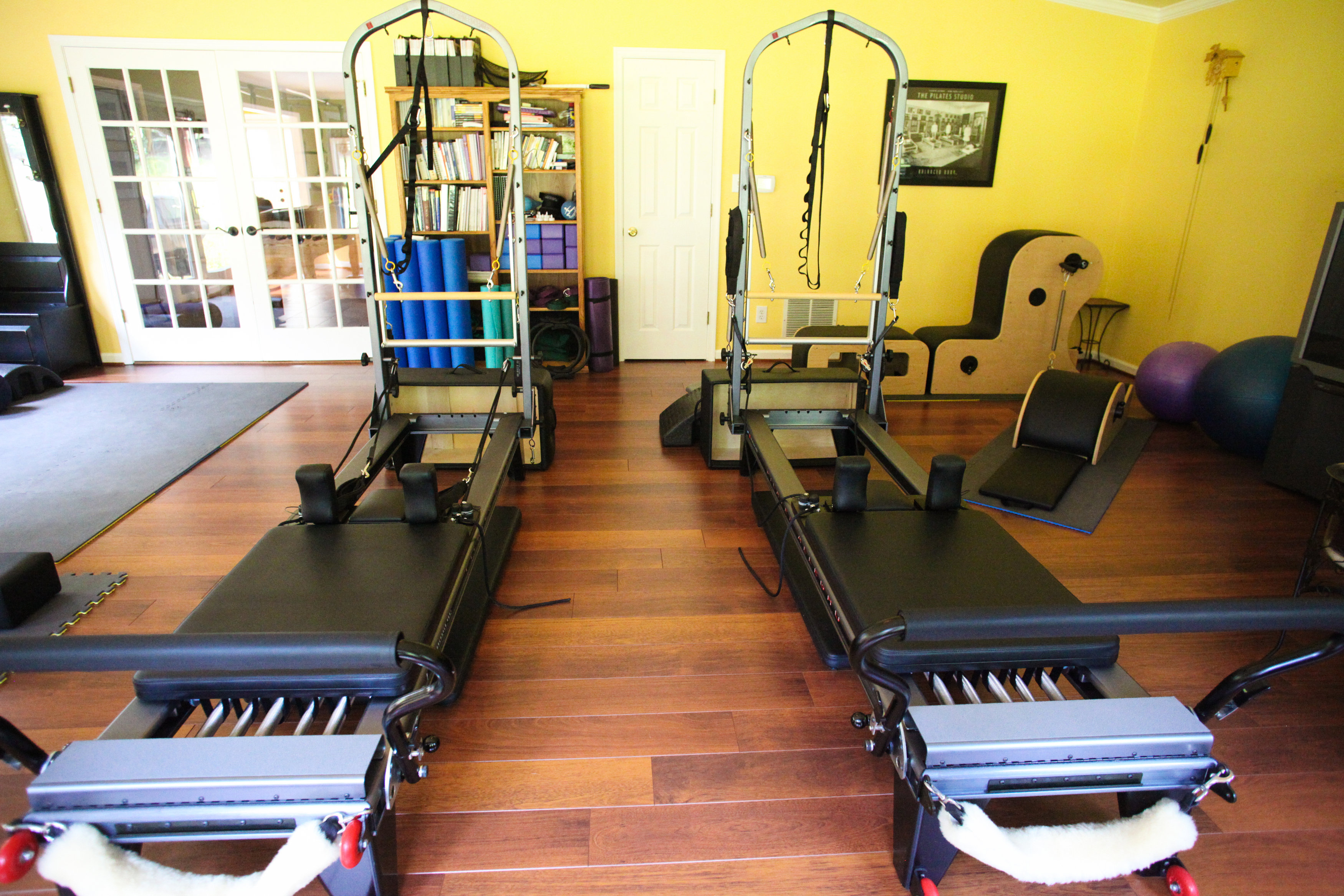 This program is designed for a team of two training together for one hour sessions.  Duet teams must be a similar fitness level and ability to ensure that both see progress from a team centered program.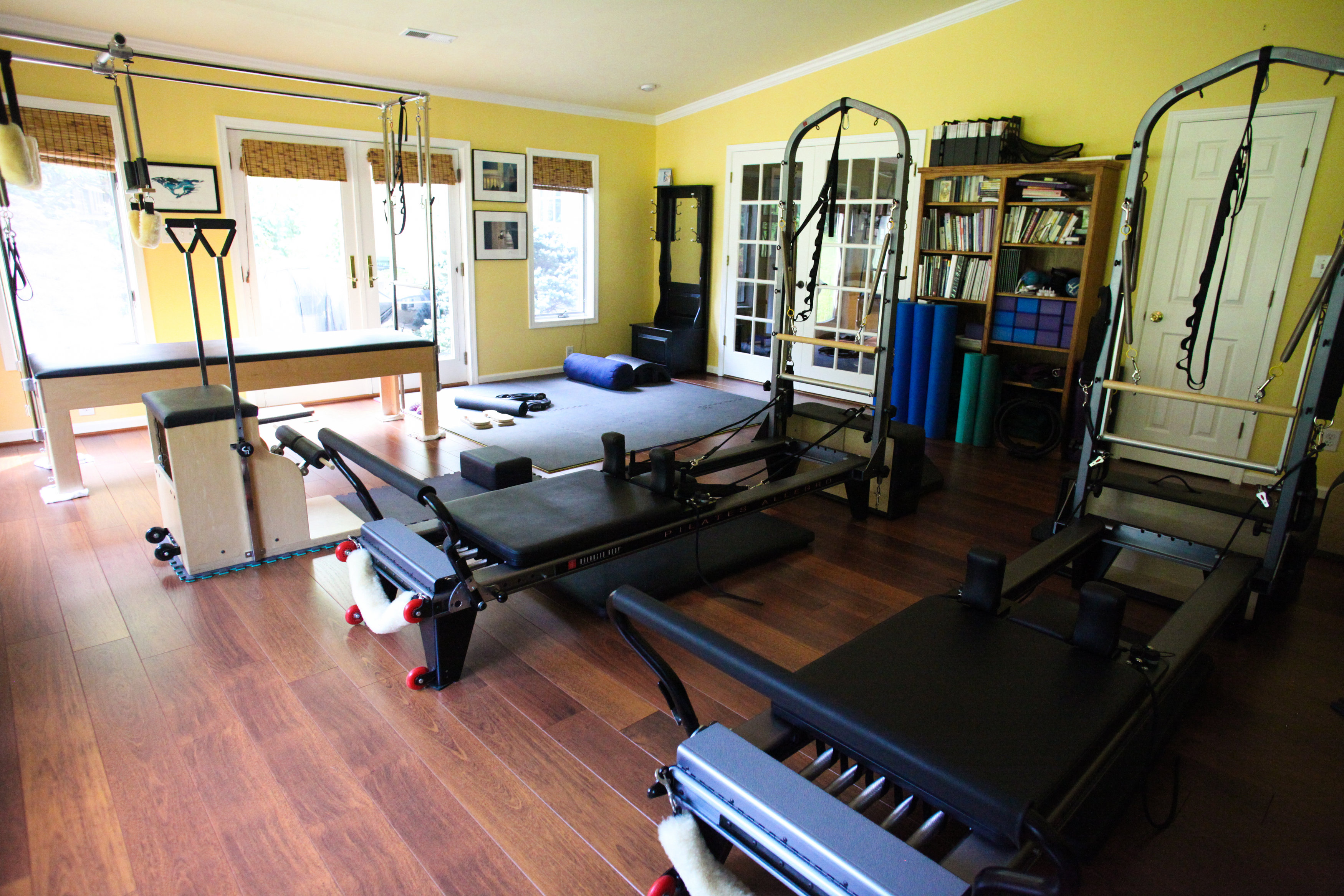 Get the benefit of tower/reformer, core align and combo/exo chair work for a fun workout in a group of 4 to 6. Ten week programs enable you to dig deep into the exercises to reach your goals.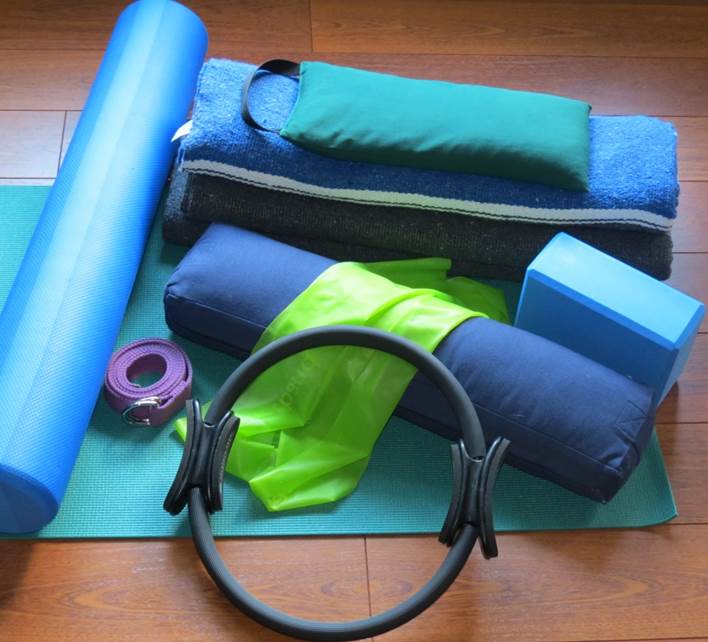 The mixed class format includes, Pilates Mat, Flow Yoga, Restorative Yoga, Foam Roller class and Ring Toner class. Some weeks the formats are combined, other weeks we dive a bit deeper into one area.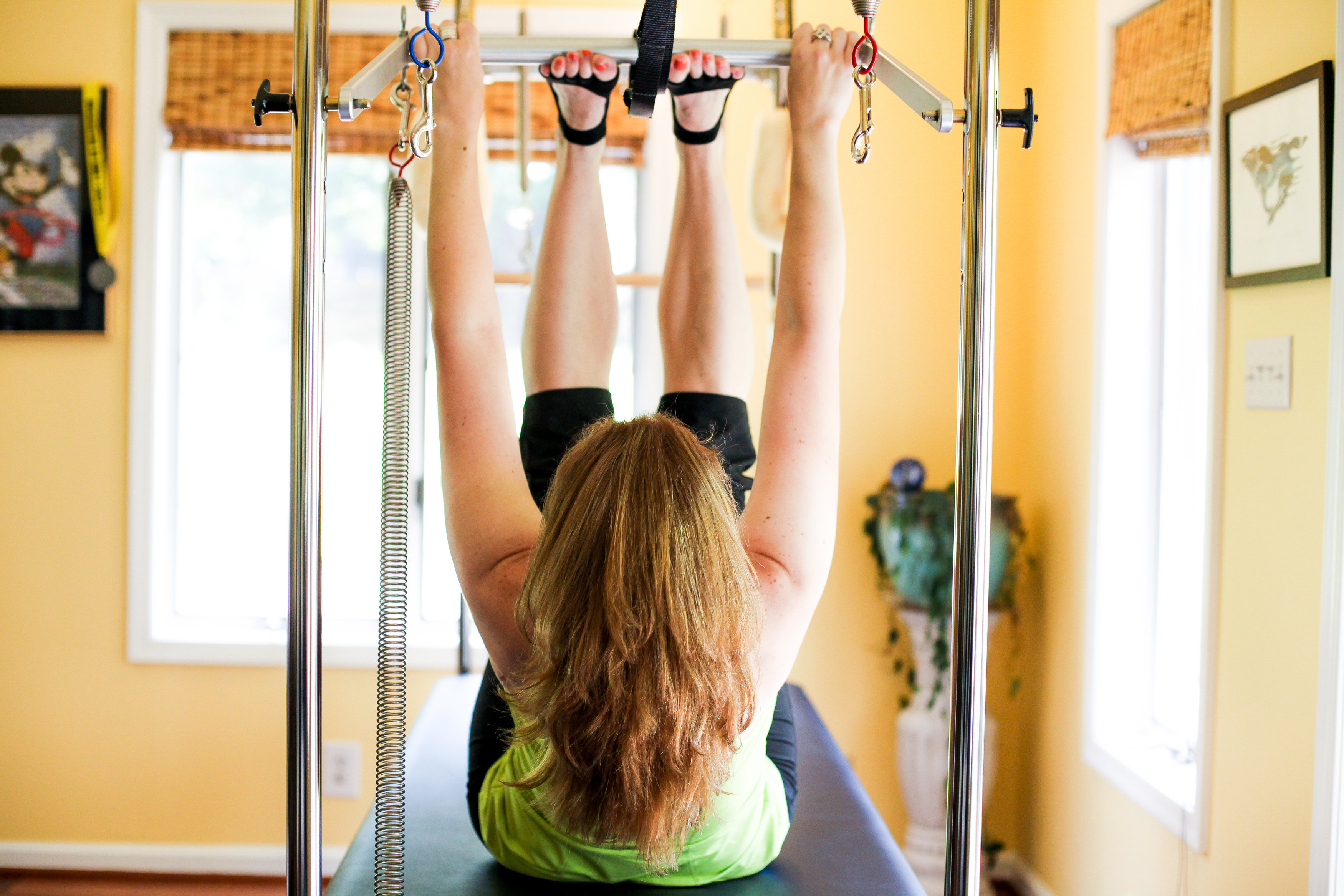 In the winter of 2006, my left knee joint was punctured in a car accident. Fortunately no one else was injured and the structure of my knee was relatively unaffected. I had around twenty stitches…