WHO DO YOU TURN TO WHEN YOUR BODY ISN'T WORKING?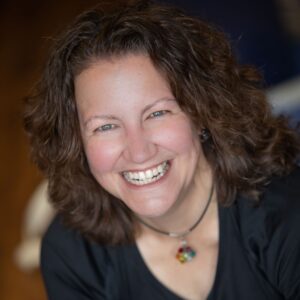 "You have cancer." have become 3 of the most terrifying words in today's society.
My personal experience with both a knee injury and then cancer, led me to a deeper understanding of what it is like to be in your shoes when your body isn't working because of debilitating illness or injury. The reality is most of us will face a health scare, injury, or a time when our body isn't working the way we want it to.
You could be:
A desk dweller in desperate need of posture rehab.
Living with pain day in and day out, feeling as if you're missing out on life.
Done with physical therapy and still not back to where you were before the injury.
A person who feels sluggish all the time because you literally hate exercise.
And yes, you could be the courageous survivor working through treatment and recovering from cancer.
WHO DO YOU TURN TO WHEN YOUR BODY ISN'T WORKING?
Fitness Design Solutions meets you where you are, provides expert, creative solutions that get you moving again after illness or injury.
This is the part of your journey called "transformation" where we turn you into a pain-free and oh-so-confident individual.
I absolutely love what I do, and my clients are thrilled with the incredible results they achieve!
Ready to experience the transformation first hand and truly get back to living and loving your life again?
If you are saying, "Yes!" click below to get started.
​

My own cancer journey showed me that often our hearts, our bodies and our heads are not on the same page following injury or illness.
Your heart feels like you should be where you were before the injury or illness.

Your body has been impacted by your circumstance and can't perform at its previous level. 

Your head intellectually understands the divide, yet struggles to accept and reconcile the two.
My mission is to get your heart, body and head back on the same page safely and get you moving today.
Hi, I'm Jenn Cochran.
I 've been where you are… more than once.​
I rehabbed a serious knee injury from a car accident, over a six month period ​In 2006. Then ten years later in April 2016, in the best shape of my life, I had the best physical of my life followed by a diagnosis no one wants… breast cancer.
In the blink of an eye, everything shifted.
Two days after that best physical of my life, I had a routine mammogram that discovered not one, not two, but three small spots of concern.
In the days and weeks that followed I had an ultrasound, breast MRI, and biopsy to confirm my diagnosis. The MRI stated a 95% chance of malignancy.
I acknowledge I was a weird patient because I had been working for the past decade with breast cancer survivors. I knew my options. So when I saw my breast surgeon for the biopsy, I already had a plan in mind. As she was preparing to do the biopsy, I said, "I am sure people who know too much can be a pain in the behind! That said, I decided a long time ago, if I was ever faced with this, I'm taking them off and getting an upgrade."
She laughed and said let's confirm what we are looking at, while at the same time conceding that the MRI was not a pretty one.
Four days later we had the flavor of the tumors and I was off to the Plastic Surgeon to finalize the plan.
Over the next couple years, I worked with my doctors to get the treatment I needed, that also worked with my body.
​

THE FITNESS DESIGN SOLUTIONS DIFFERENCE

The Fitness Design Solutions difference combines my extensive education, nearly 20 years of experience in the wellness industry, and the lived experience from my own health journey. I am uniquely qualified to help you overcome the physical, mental, and emotional repercussions of illness or injury. Together we can partner to get you out of your head and back into your body, regain your mobility, and get you moving again.
Education and Multi-disciplinary Expertise
Relying on my 2 masters degrees + my numerous certifications I'm able to ask the right questions to better understand the mechanics of what's not working in your body getting us to the root cause, in a way others may have missed.  These questions are the first step to you looking better, feeling better, and living stronger.  
Those degrees/certifications include but are not limited to:
MPH (Masters in Public Health)

M.Ed. (Masters in Education, Instructional Design)

Licensed Massage Therapist (LMT)

Certified Lymphedema Therapist (CLT)

Board-Certified Integrative Health & Wellness Coach (NBC-HWC)

2nd Generation Master Pilates Teacher (17 years)

500-hour trained Restorative Yoga Teacher
When it comes to my clients, I do my homework! Each time I encounter someone with a condition that I am not super familiar with, I educate myself on the condition. Digging into the details to understand what's not working, why, and crafting a plan for how I can help.  
Real World Experience
My personal health journey gives me an insider's view of the ripple effect of our hearts, bodies, and heads not being on the same page following illness or injury. In addition, my nearly 20 years of helping people look better, feel better, and live stronger has given me the tools to help YOU overcome the repercussions from your illness or injury that are not only impacting your physical well-being, but also your emotional and mental well-being.
​Fitness Design Solutions' mission is to get your heart, body and head back on the same page safely and get you moving sooner, in a way that challenges you without negatively impacting where your body is today. 
Meeting you where you are, and helping you feel successful and positive about this new fitness journey, keeps you moving forward. 
​WHO DO YOU TURN TO WHEN YOUR BODY ISN'T WORKING?
Fitness Design Solutions so you can look better, feel better, and live stronger starting today.