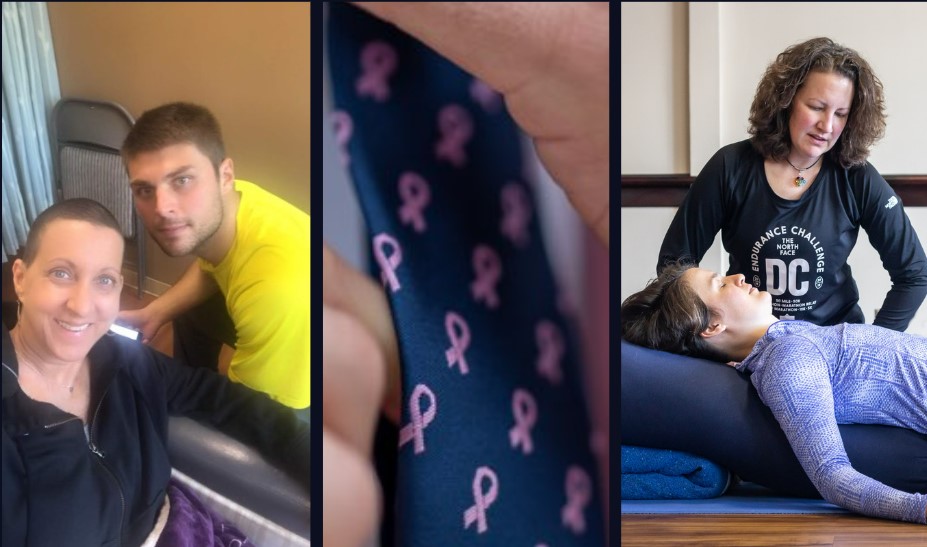 Breast Cancer Survivor
Physical & Mental
Fitness Program
Whether you were diagnosed with breast cancer at stage one, stage four or anywhere in between… three months ago or 3 years ago… there is a place for you here.
The Breast Cancer Survivor (BCS) Physical and Mental Fitness Program is an 8-week charitable program delivered by Fitness Design Solutions, LLC in Loudoun County VA. It is designed to improve physical and mental fitness for BCS while also improving social and emotional well-being without additional financial strain for the BCS.
As a breast cancer survivor, Pilates master trainer, board certified health coach, and public health researcher, Jennifer Cochran knows firsthand how a breast cancer diagnosis and treatment impacts overall well-being and the important role support plays in recovery. Through in person work with breast cancer survivors and the many interviews she has conducted with cancer survivors, one thing is for sure…
Surviving is JUST the beginning.
Our program is a triple threat combining physical, mental, and social support to help participants make the leap from surviving to thriving in Loudoun County VA.
We use evidence-based physical fitness and mental wellness protocols to help you get back to the activities you loved before breast cancer that may feel out of reach.
The Breast Cancer Survivor Physical & Mental Fitness Program includes:
A private 45-minute goal-setting coaching call to review your history, help you set measurable goals, so you can feel empowered to take back control of your own life.
Six in-person fitness classes (1 time per week in person) designed to get you back to a place of mobility, strength, and confidence.

A six-week mental fitness program backed by neuroscience to help

reclaim the power of your story, find a sense of freedom and tap into inner strength and resilience to face future challenges.

Access to a private app-based community to connect with your small group cohort who fully understand, support, and cheer you on.
In 2021 I met Blair Strejeck. He was raising funds for a local group that helped his mom financially during her breast cancer treatment. We stayed in touch. Fast forward to 2023, Blair shared with me how surprised he was by a conversation with his mom. His mom shared with him about how BCS DON'T always talk with others who have not experienced cancer about what they are experiencing in survivorship.
Through my work with Casting for Recovery I have seen the benefits of BCS coming together in a fun environment where they share with each other and learn from their experiences as BCS. It is a very different experience than gathering in a support group. Gathering to fish or exercise is a neutral experience separate from cancer. While you may be joining a class to get back to the activities you want to return to after cancer, working out with other people who have been where you are is a powerful form of support to try things and cheer one another on.
This led Blair and I to join forces to create a program that would help our local community in a meaningfully supportive way.
The program is provided free of charge with the support of your tax deductible donations, through our Sponsee relationship with Fiscal Sponsorship Allies 501(c)3.
Remember, October is a popular month to talk about breast cancer. Our participants are being diagnosed, treated, and navigating survivorship throughout the year. Please consider a monthly donation to enable us to meet the needs of BCS in our community every month, not just in October.
Know a great candidate for the program? Use the form below to connect them with Jenn.