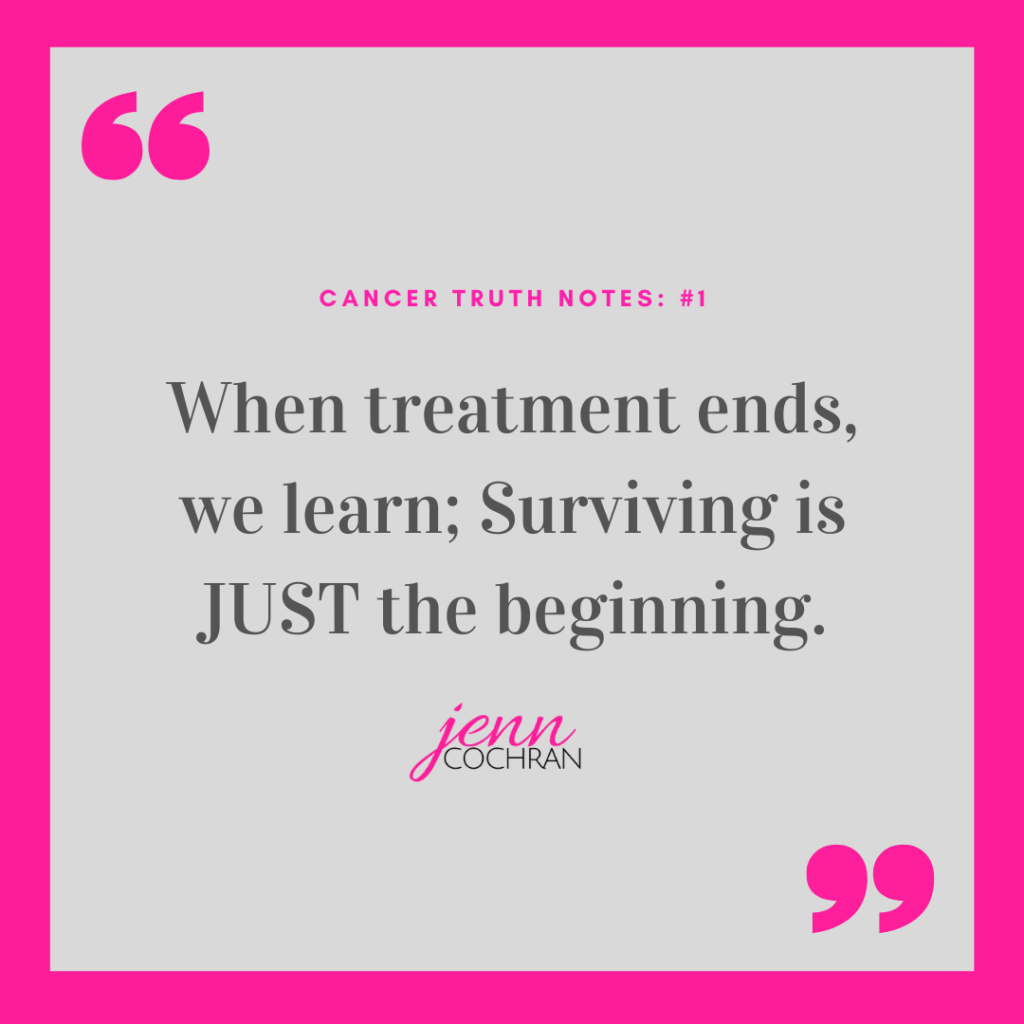 Six years ago on December 2nd I had my last chemo treatment. To most people the end of treatment equals the end of cancer. The next day we hear…
"Treatment is over, your good right., cancer free, 100%?"
It's not really a question so much as it is an assumption and a relief to the asker. Now you can get back to work, back to "normal" activities, back to everything you did before at the level you did it before.
That is provided you even had the space to go through treatment without attempting to do those things the entire time, even though it was exhausting.
This is a universal truth, I hear from cancer survivors. I experienced it myself. No one prepared me for the fact that surviving treatment wasn't an end but a beginning to navigating survivorship.
#CancerTruthNotes #365daysoftruths