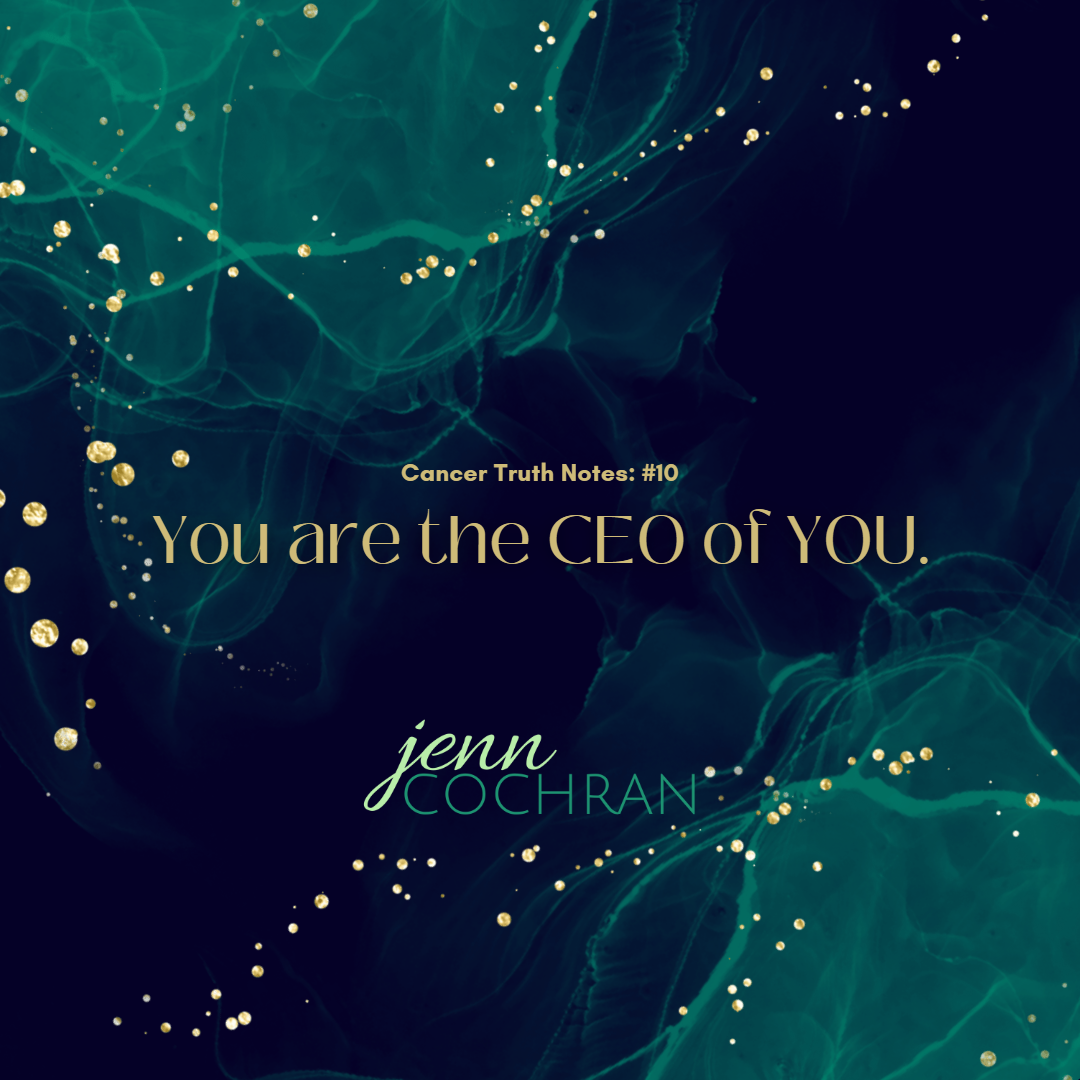 You are the CEO of you. This is your story, no one else's.
There are a lot of choices to make, often early on and all at once. It is overwhelming and there are often a lot of opinions. You are in control, and you have the final say. You wouldn't invest your money in a new venture without asking questions if you had them. Your health works the same way. It is your right to ask questions and get a second or third opinion if you are not getting answers you understand. How can you be the CEO of you today?
Continue the conversation in the facebook group Surviving is JUST the Beginning or follow me on Instagram.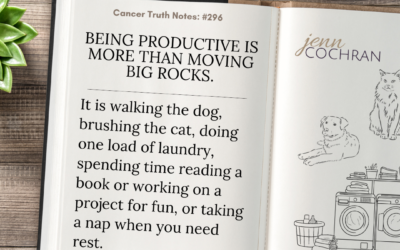 Cancer Truth Note: #296 Being productive is more than moving the big rocks. It is walking the dog, brushing the cat, doing one load of laundry, spending time reading a book or working on a project for fun, or taking a nap when you need rest. A cancer diagnosis often...
read more