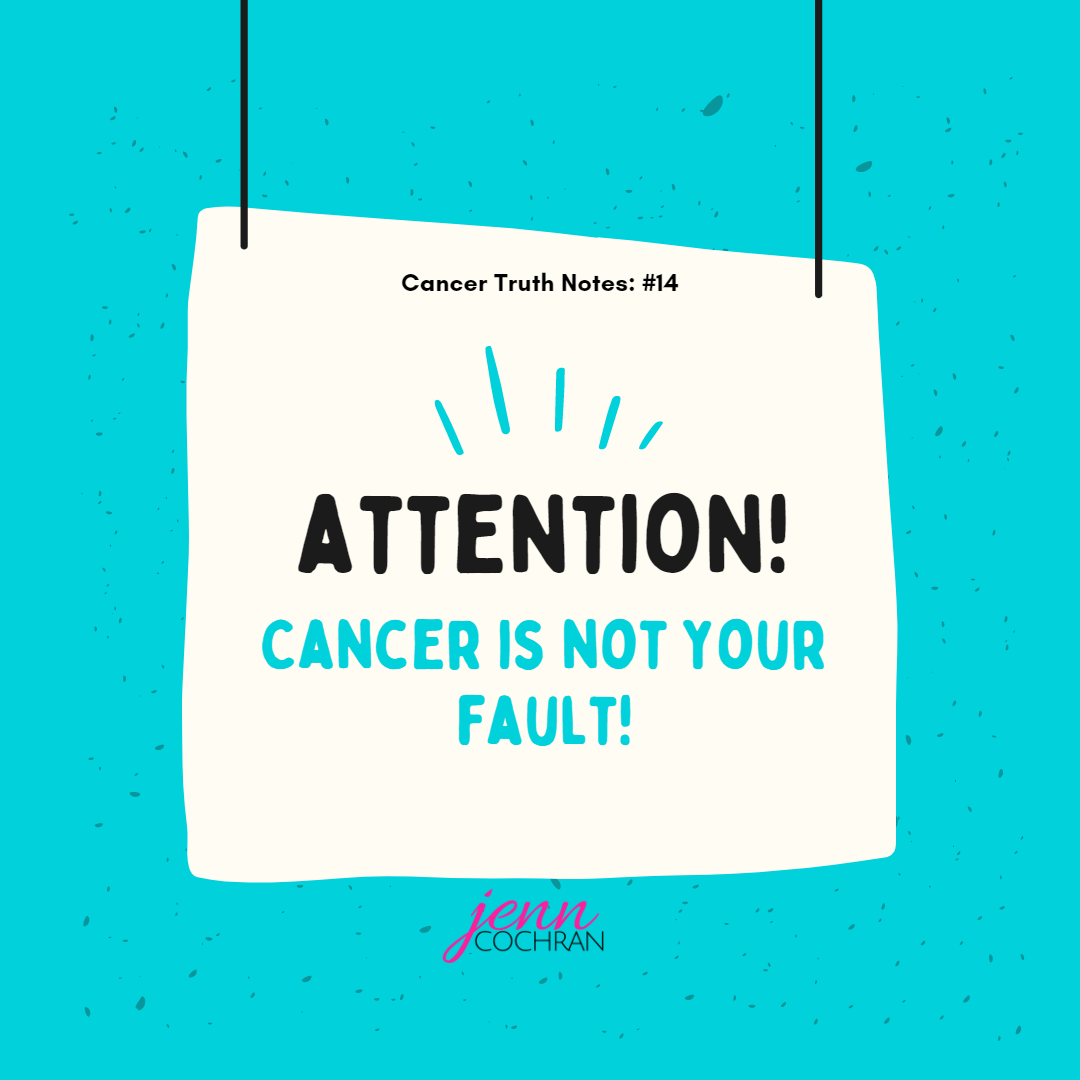 Cancer is not your fault.
We view so much of life through the lens of fault and shame. No one says I am going to do x so that I get cancer. NO ONE. While you might have a potential causal link or even a likely link, most doctors will tell you we can't be 100% sure of what caused this. The one thing I can say for sure is that it is not your fault. If we can release this idea of fault, healing and forward momentum seems to happen more quickly and even more effortlessly. When we are in a space of the "cancer is a thing I am dealing with not a thing that is happening to me" we can take the next step and the next and keep moving forward doing the next good thing that is going to help navigate through the situation from a place of empowerment not a place of shame. Where can you be empowered today?
Continue the conversation in the facebook group Surviving is JUST the Beginning or follow me on Instagram.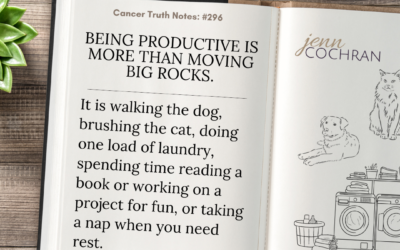 Cancer Truth Note: #296 Being productive is more than moving the big rocks. It is walking the dog, brushing the cat, doing one load of laundry, spending time reading a book or working on a project for fun, or taking a nap when you need rest. A cancer diagnosis often...
read more