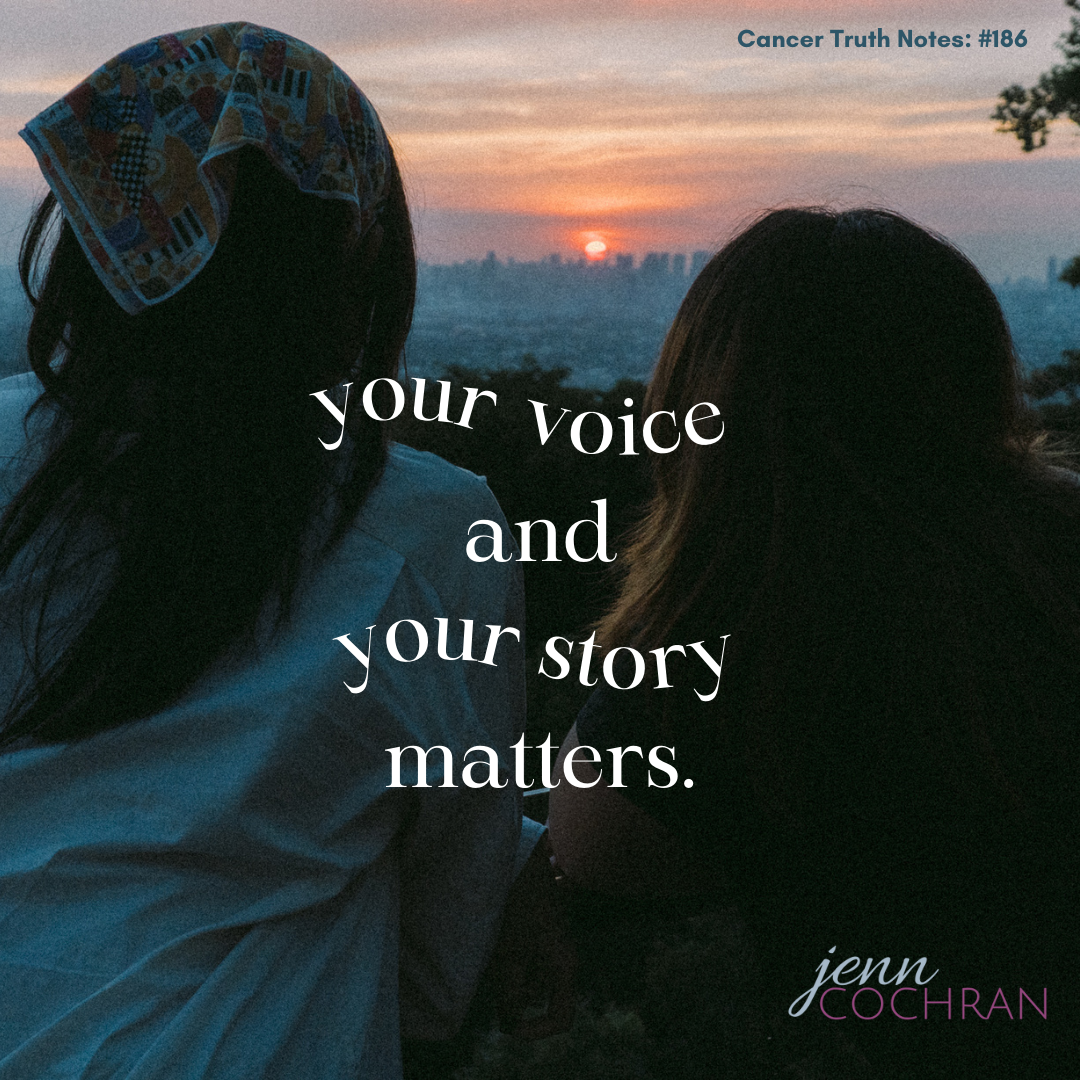 Your voice and your story matters.
Last week I was on Capitol Hill talking with my representatives in Congress. I was there with a group of about 100 people thanking our representatives for passing the Lymphedema Treatment Act as part of the Omnibus Bill on December 23, 2022.
This act will enable all people suffering from Lymphedema to have access to compression garments that will be covered by medicare and medicaid and as a result easier access to compression garment coverage through insurers. 
We often think our voices don't matter. What is one voice when we are one of millions of people?
Local elections are often won by a hundred votes. Districts may be won by similar margins.
A number of this week's truths are about telling our stories.
I saw first hand how a number of people telling their stories and the stories of others made a difference and this vital piece of legislation was finally passed. That happened because a few people rallied many people and told their stories and through their stories educated the people with the power to vote to pursue this Act and ultimately make it a law. 
Your voice matters. How can you tell your story today?
Continue the conversation in the facebook group Surviving is JUST the Beginning or follow me on Instagram.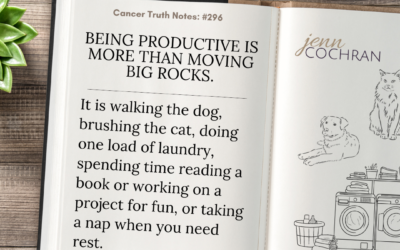 Cancer Truth Note: #296 Being productive is more than moving the big rocks. It is walking the dog, brushing the cat, doing one load of laundry, spending time reading a book or working on a project for fun, or taking a nap when you need rest. A cancer diagnosis often...
read more