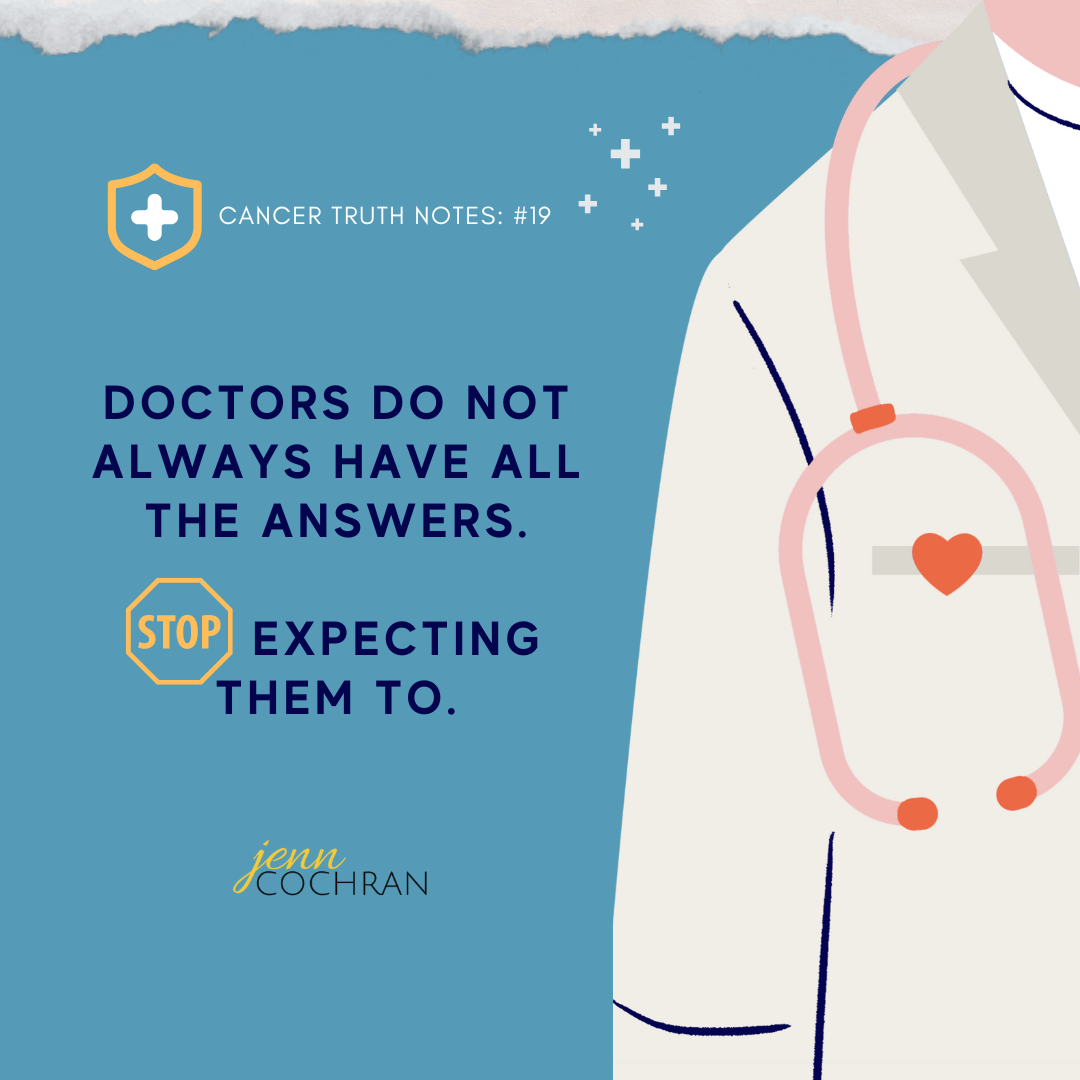 Doctors do not always have all the answers. Stop expecting them to.
For decades, maybe even the last two centuries, doctors were trained to be the authority and patients were trained to do what they say, sometimes without question. This model was really a disservice to everyone. It sets our doctors up to NEED to know the answers even when that may not be at all realistic. When everyone is empowered to ask questions and our doctors are empowered to say I do not know we really all win. Asking questions is how we learn. Being open to other perspectives and ideas can lead to new innovations. Having all the answers isn't necessary. Being open and willing to seek answers is. What are you open to today?
Continue the conversation in the facebook group Surviving is JUST the Beginning or follow me on Instagram.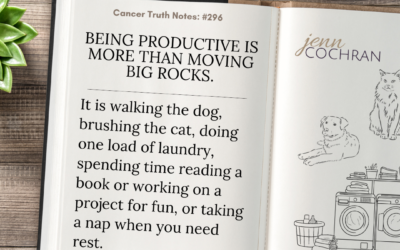 Cancer Truth Note: #296 Being productive is more than moving the big rocks. It is walking the dog, brushing the cat, doing one load of laundry, spending time reading a book or working on a project for fun, or taking a nap when you need rest. A cancer diagnosis often...
read more