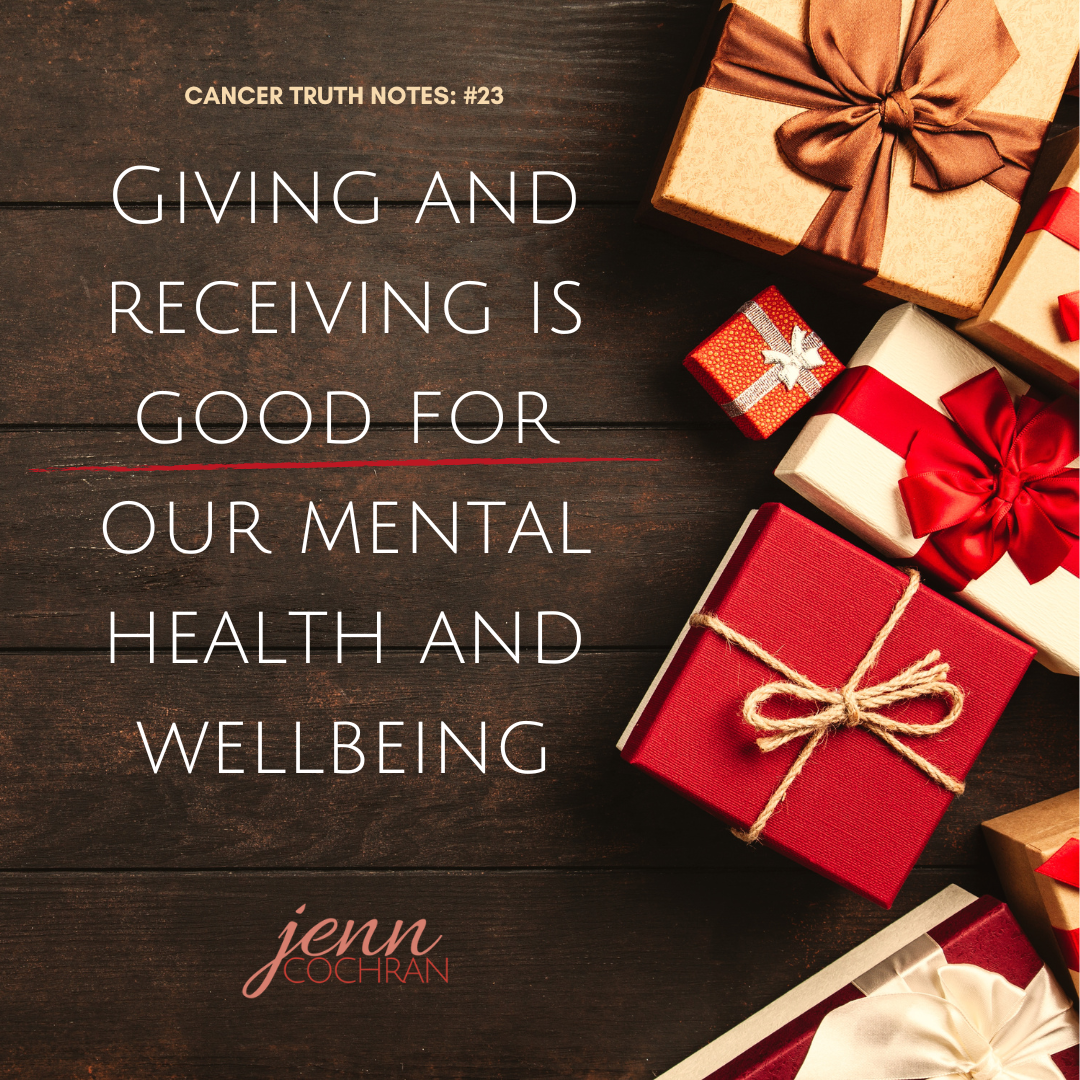 Giving and receiving is good for our mental health and wellbeing. 
This original post happens to be happening on Christmas day in the U.S. a great day to talk about giving and receiving. Today I want you to think about not giving things but giving and receiving talents. Here is another truth. No one is great at everything, no matter how hard we might try. This is a great reason to ask for help! People generally want to help when they offer. Often in the cancer world that looks like food or gift cards for food. Let's be honest we can only eat so many casseroles and that is if you don't have food allergies. Here are some ideas on how we can ask for or give support. Gift cards/grocery delivery, Dog walking/pet care, managing all those medical bills, yard maintenance, and donating blood. While not all of these things can fit in a box, each one can make a big difference in someone's day or life. What would you add to the list?
Continue the conversation in the facebook group Surviving is JUST the Beginning or follow me on Instagram.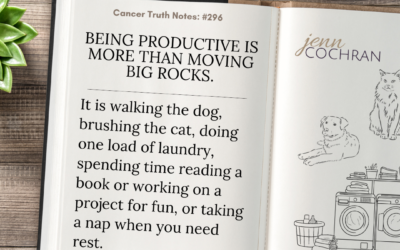 Cancer Truth Note: #296 Being productive is more than moving the big rocks. It is walking the dog, brushing the cat, doing one load of laundry, spending time reading a book or working on a project for fun, or taking a nap when you need rest. A cancer diagnosis often...
read more