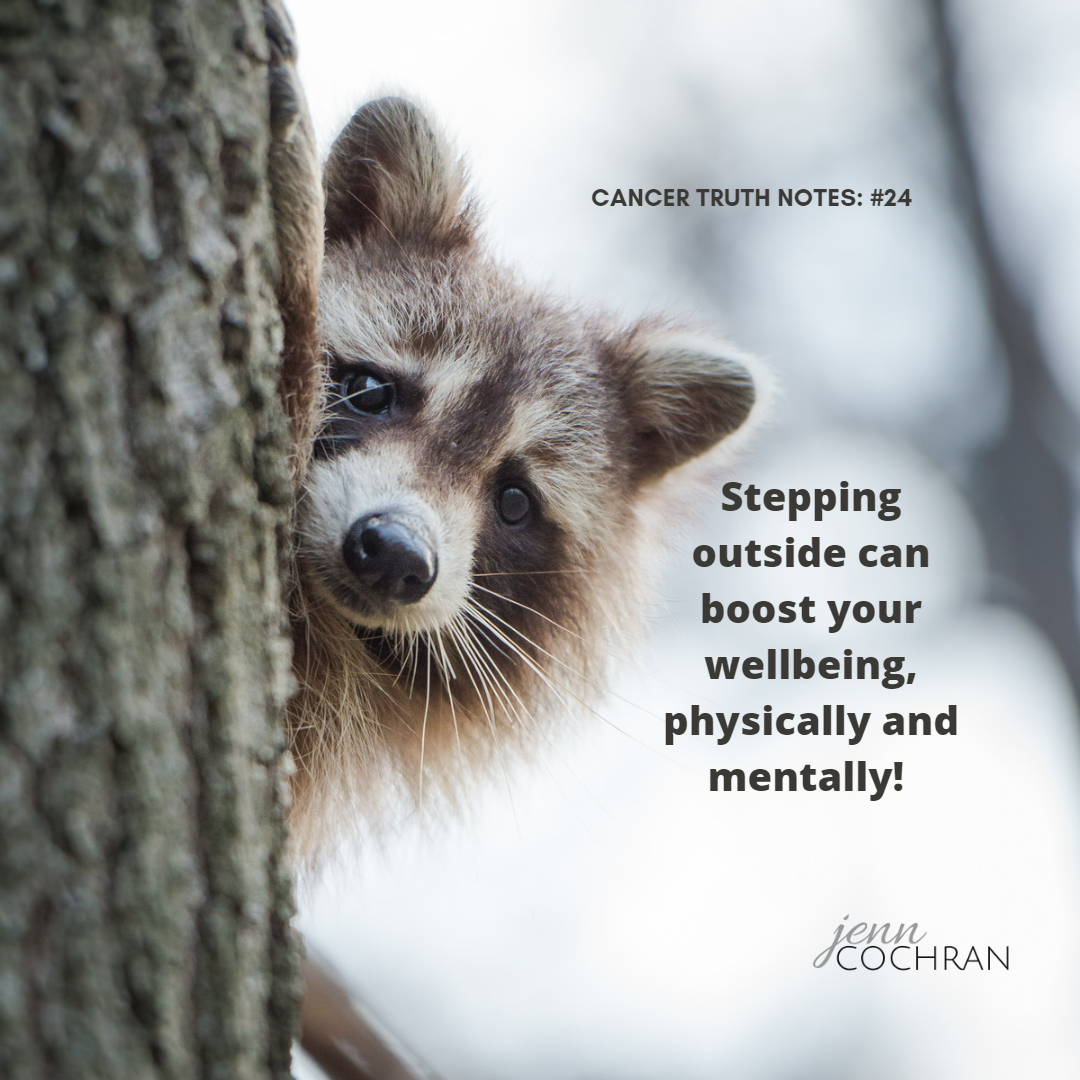 Changing your view can boost your wellbeing, physically and mentally!
This is not about exercise. It can be done by most people on most days. Even if moving around is a little challenging. Get up from wherever you are chilling, step outside, and breathe fresh air. It is an opportunity to shift our perspective. Maybe you see some animal wildlife or if you are in a more urban area, some human wildlife, or the color of the leaves or snow on the ground, feel the chill or heat in the air, whatever is happening on that particular day at that particular moment. It is an opportunity to be present. Sometimes just taking a step outside can change your thoughts and stretch your body. It is also an opportunity to find gratitude in everyday things like the birds or the trees or the fact that you are able to take a few moments to step into the world and see what is outside your door to see. Give it try. Let me know what you think.
Continue the conversation in the facebook group Surviving is JUST the Beginning or follow me on Instagram.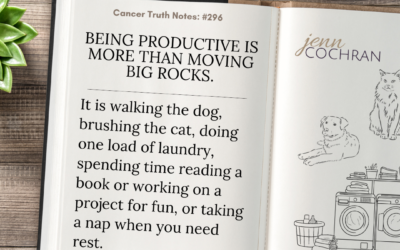 Cancer Truth Note: #296 Being productive is more than moving the big rocks. It is walking the dog, brushing the cat, doing one load of laundry, spending time reading a book or working on a project for fun, or taking a nap when you need rest. A cancer diagnosis often...
read more