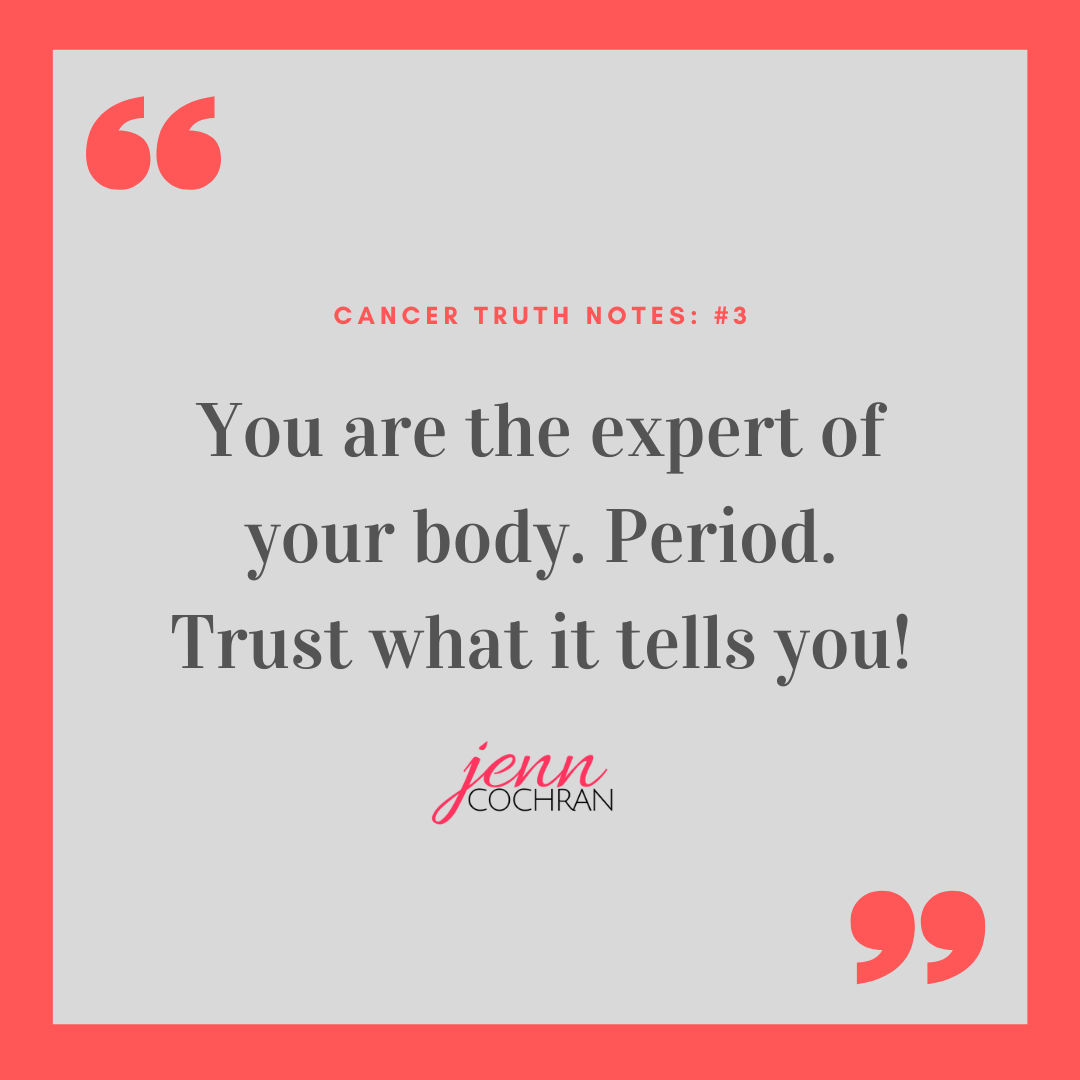 You are the expert of your body. Period. End of sentence. What is your body telling you today? Does it need to move? Does it need you to schedule that overdue doctor appointment? Does it need a break? Before reading these questions were you aware of how you were sitting in your chair or walking around? Are you a little disconnected from what it is telling you? While it is also true that you can become disconnected from what your body is telling you, it is 100% true that you know your body best. At any moment we can turn our attention inward, take a moment and scan to see what our body is saying. More importantly, now go take action on what you learned!
Continue the conversation in the facebook group Surviving is JUST the Beginning or follow me on Instagram.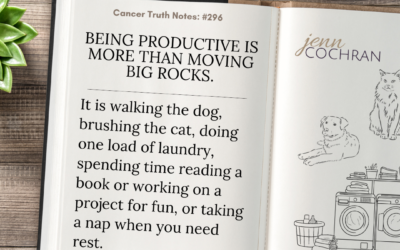 Cancer Truth Note: #296 Being productive is more than moving the big rocks. It is walking the dog, brushing the cat, doing one load of laundry, spending time reading a book or working on a project for fun, or taking a nap when you need rest. A cancer diagnosis often...
read more