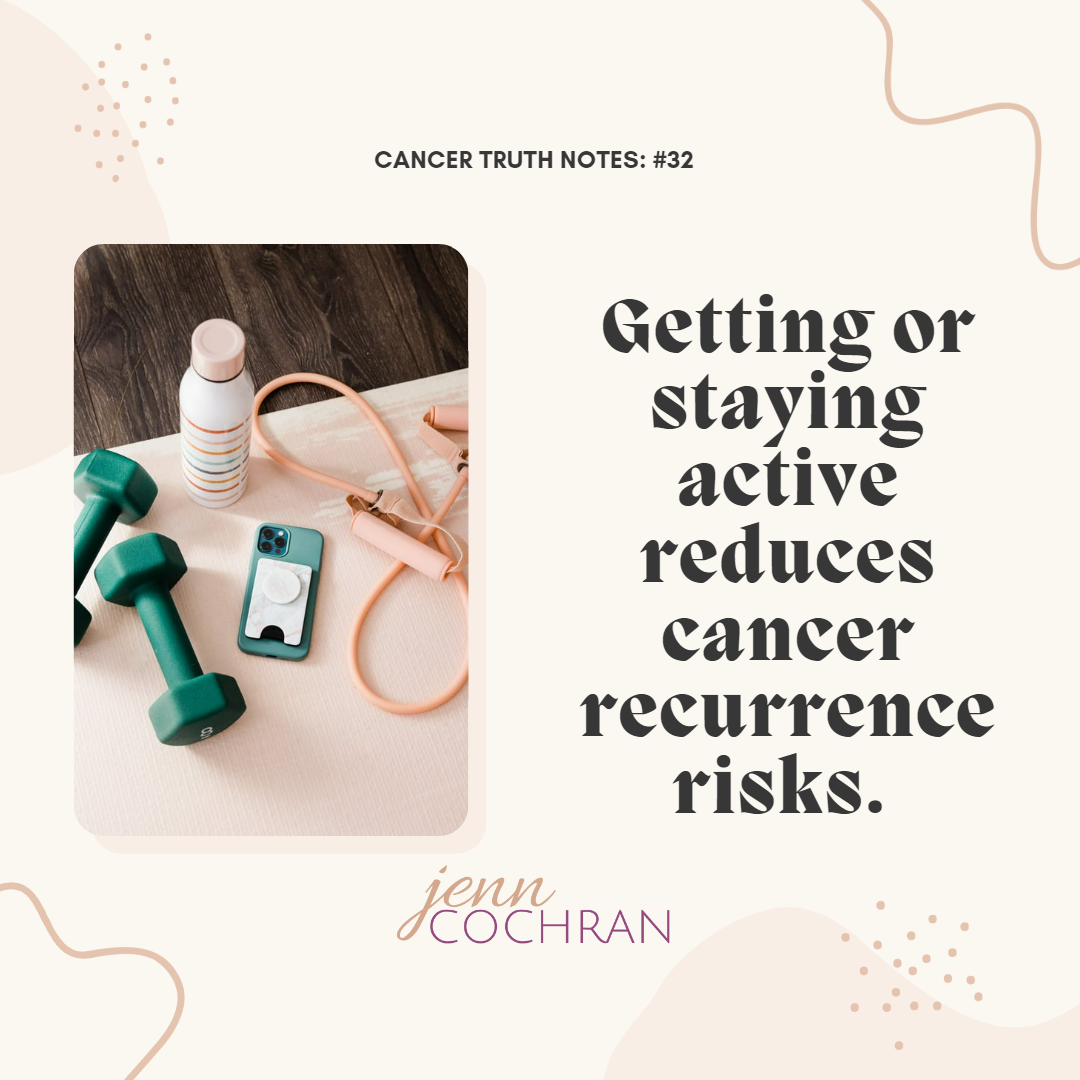 Getting or staying active reduces cancer recurrence risks.
This is an area that is getting a lot more attention in the research world across several different flavors of cancer. While researchers are still grappling with the why is it reducing recurrence, there is agreement that it is reducing recurrence. It is even reducing recurrence in those that are doing less than the daily recommended level of exercise but they are being consistent in getting some level of exercise. How can you get moving today? How can I help?
Continue the conversation in the facebook group Surviving is JUST the Beginning or follow me on Instagram.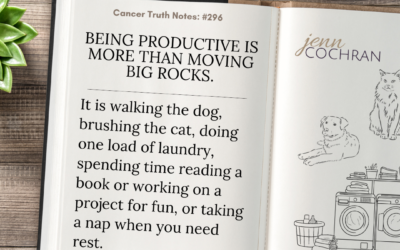 Cancer Truth Note: #296 Being productive is more than moving the big rocks. It is walking the dog, brushing the cat, doing one load of laundry, spending time reading a book or working on a project for fun, or taking a nap when you need rest. A cancer diagnosis often...
read more