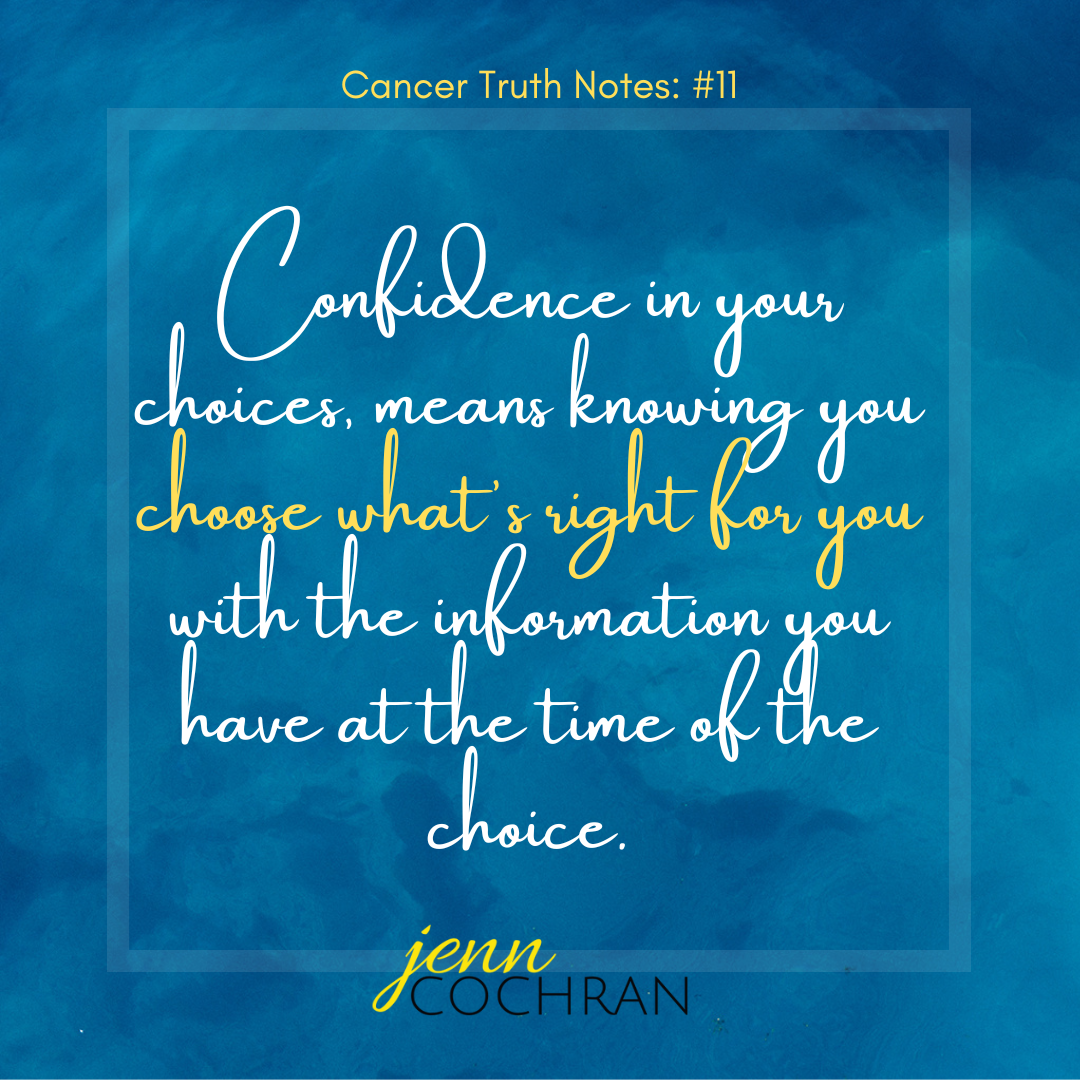 Confidence in your choices means knowing you choose what's right for you with the information you have at the time of the choice. 
Feeling confident in your choices will make a big difference in how you feel later if you get thrown a curve ball. It has been my experience, when either I or a friend are struggling with a medical choice, all of our questions have not been answered to a point where we feel all the information is understood. Once all the questions are answered in a way, we understand the path forward is clear and we are less likely to second guess our choice. Confident choices mean no need to look back because we can't change the past. We can only move forward with the best information available at the time. Where are moving forward with confidence today? Where do you need more information?
Continue the conversation in the facebook group Surviving is JUST the Beginning or follow me on Instagram.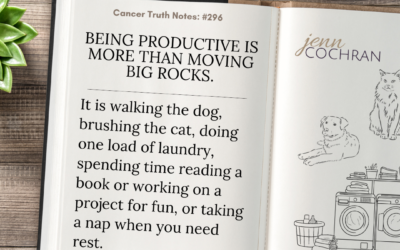 Cancer Truth Note: #296 Being productive is more than moving the big rocks. It is walking the dog, brushing the cat, doing one load of laundry, spending time reading a book or working on a project for fun, or taking a nap when you need rest. A cancer diagnosis often...
read more