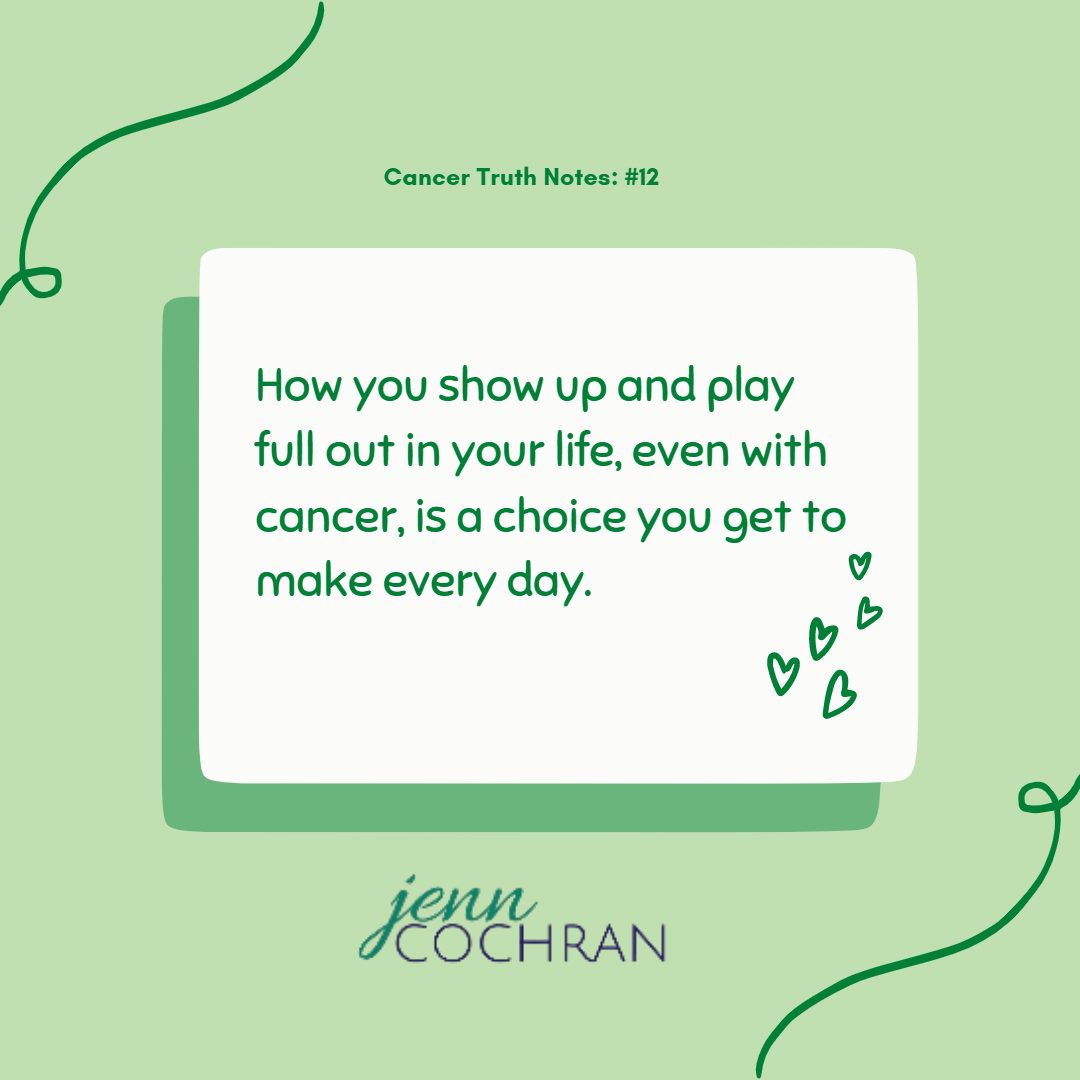 How you show up and play full out in your life, even with cancer, is a choice you get to make every day.
Before my diagnosis I was embracing being a runner. I was a solid middle of the pack run/walker. My treatment derailed my movement temporarily and I was determined to get back to my fitness in a big way. So, I trained for the Dopey Challenge, a 4-day race series at Disney World. In January of 2018 I successfully finished that race series. Came down with a terrible cough and the wheels fell off. Just like deciding to do the series and do the work to successfully do that, I kept putting one foot in front of the other. Where can you put one foot in front of the other today and choose to play a little bigger? (hint: playing bigger can mean showering and putting on clothes that aren't pjs.)
Continue the conversation in the facebook group Surviving is JUST the Beginning or follow me on Instagram.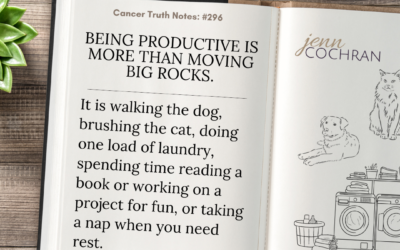 Cancer Truth Note: #296 Being productive is more than moving the big rocks. It is walking the dog, brushing the cat, doing one load of laundry, spending time reading a book or working on a project for fun, or taking a nap when you need rest. A cancer diagnosis often...
read more