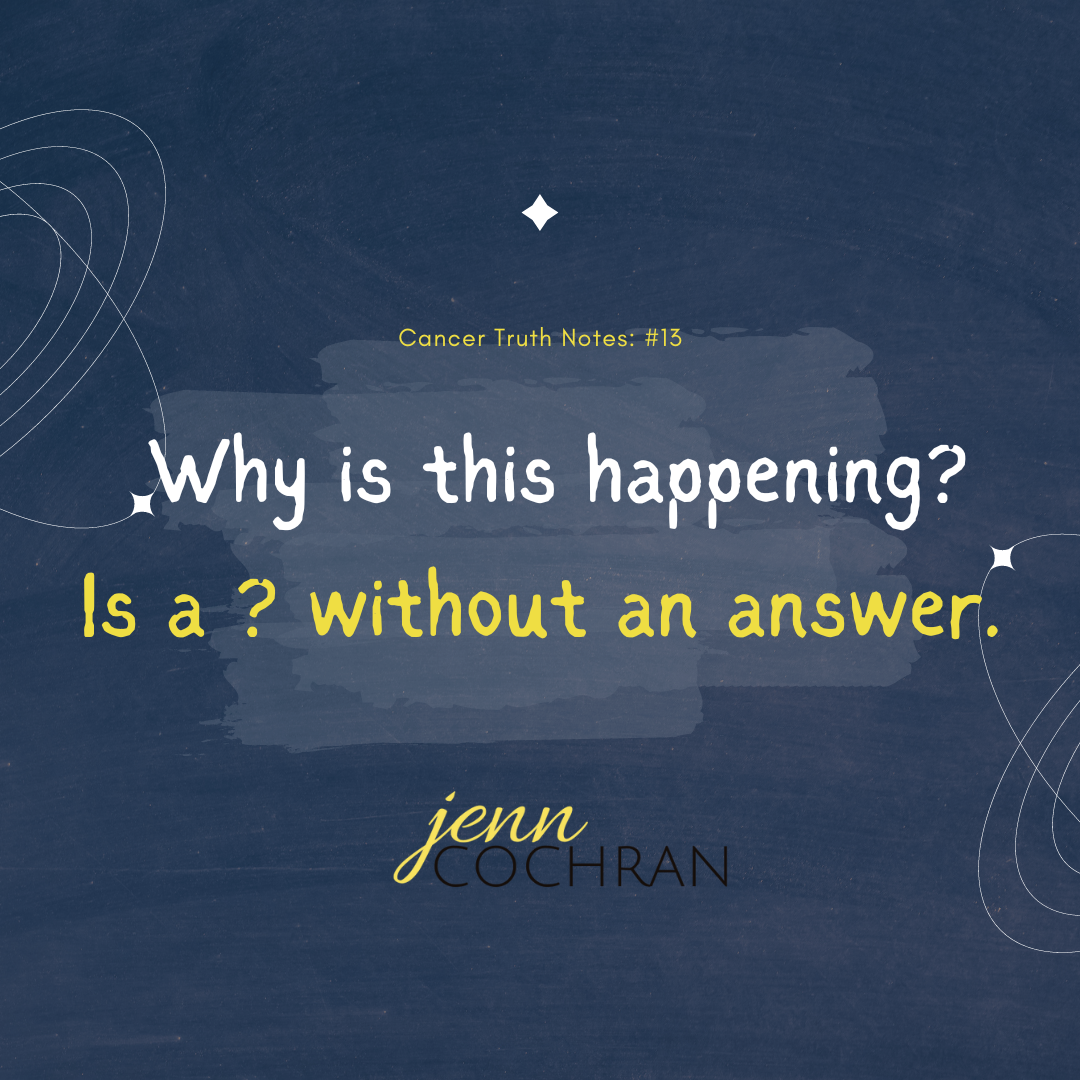 Why is this happening? Is a question without an answer.
Too often I hear this question from people, sometimes years after a diagnosis. The fact is there is often not a definitive answer. Unless you smoked for decades and have lung cancer or were poisoned by tainted water the why may be a combination of life circumstances. Things like genetics, the environments you lived in, the fact that you drive a car and are exposed to car exhaust by passing cars when outside, etc. Johns Hopkins even stated in a peer reviewed study that sometimes it is just bad luck. The point here is it happened and now we are moving forward. The past can't be changed. We can eat healthy foods, exercise and do our best to avoid toxins, but know you are doing your best every day. There is nothing more you can ask of yourself. Leave why in rearview. What else can you leave in the rearview mirror today?
Continue the conversation in the facebook group Surviving is JUST the Beginning or follow me on Instagram.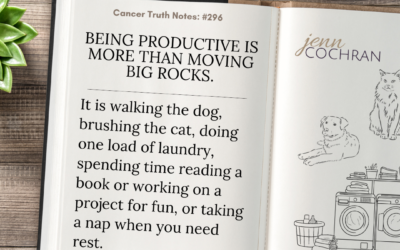 Cancer Truth Note: #296 Being productive is more than moving the big rocks. It is walking the dog, brushing the cat, doing one load of laundry, spending time reading a book or working on a project for fun, or taking a nap when you need rest. A cancer diagnosis often...
read more