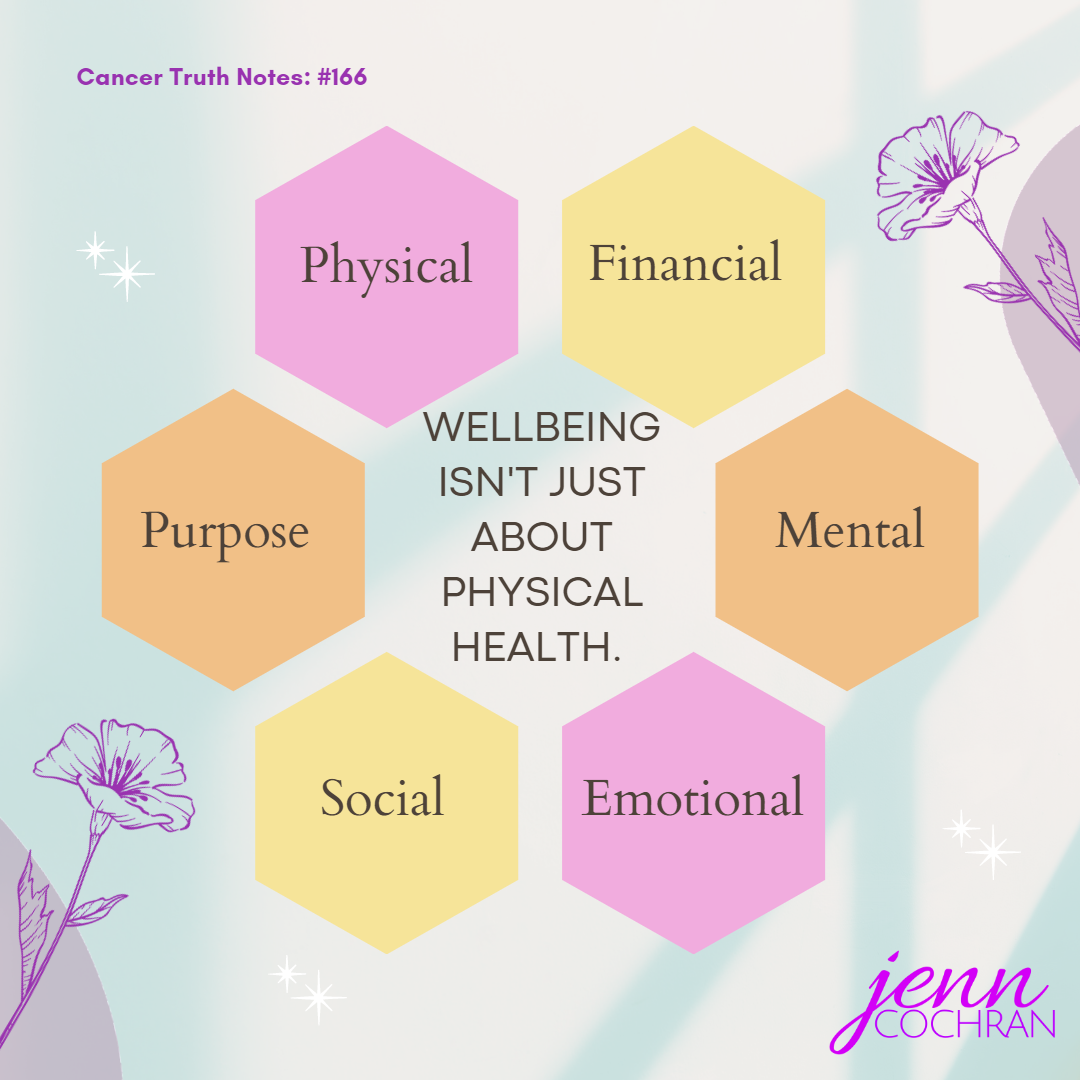 Wellbeing isn't just about physical health. Wellbeing can be physical, financial, mental, emotional, social, and purpose.
In the world of health coaching, well any coaching really, we look at what some call a wellness wheel. There are many versions of this wheel with sometimes varying topic areas for similar categories. In my coaching, I use the following categories of wellbeing: Physical, Financial, Social, Mental, Purpose, and Emotional.
Often these are linked with one another as well.
For the past several years I have chosen a word of the year. As I was considering words for this year I found the origins of the word wealth to be particularly interesting. We often hear people say health is wealth. Health is actually part of the origin of the word wealth. In the mid 13th century wealth meant happiness, prosperity, and well-being. With these qualities in mind my word of the year for 2023 has been wealth.
Did you choose a word of the year? 
Let me know what areas of wellbeing may need some attention.
Continue the conversation in the facebook group Surviving is JUST the Beginning or follow me on Instagram.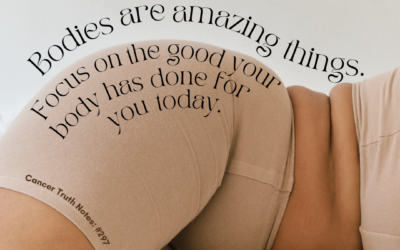 Cancer Truth Note: #297 Using negative words to describe your body brings you down. Bodies are amazing things. Focus on the good your body has done for you today. See how your mood and perspective shift. I often hear people use really harsh language when they talk...
read more