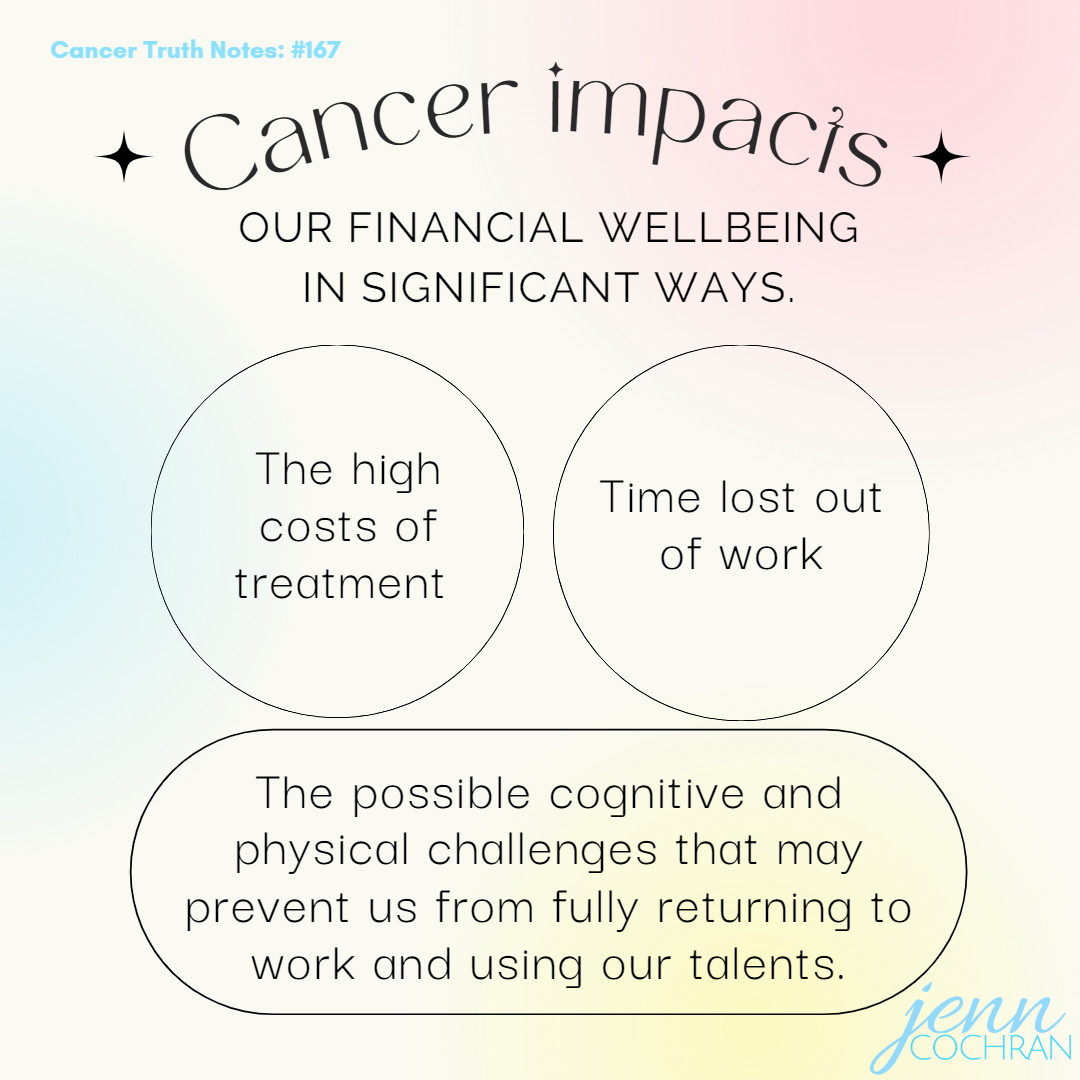 Cancer impacts our financial wellbeing in significant ways; the high costs of treatment, time lost out of work, and the possible cognitive and physical challenges that may prevent us from fully returning to work and using our talents.
 Financial wellbeing considers our time, talent, and treasure. A cancer journey can impact all three.
With my recent surgery, I lost more time out of the studio than I had in the entire year of my cancer treatment. It definitely impacted me financially from lost work time. Also, being out of the office and somewhat homebound for several weeks impacted my social and mental wellbeing.
Often a challenge in one area of wellbeing can overshadow other areas as well.
Have you experienced that? What step can you take to boost one of your areas of wellbeing today?
Continue the conversation in the facebook group Surviving is JUST the Beginning or follow me on Instagram.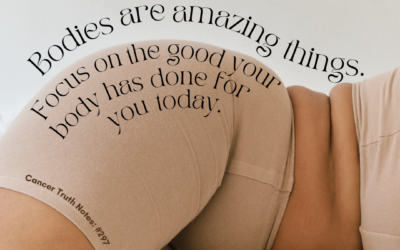 Cancer Truth Note: #297 Using negative words to describe your body brings you down. Bodies are amazing things. Focus on the good your body has done for you today. See how your mood and perspective shift. I often hear people use really harsh language when they talk...
read more