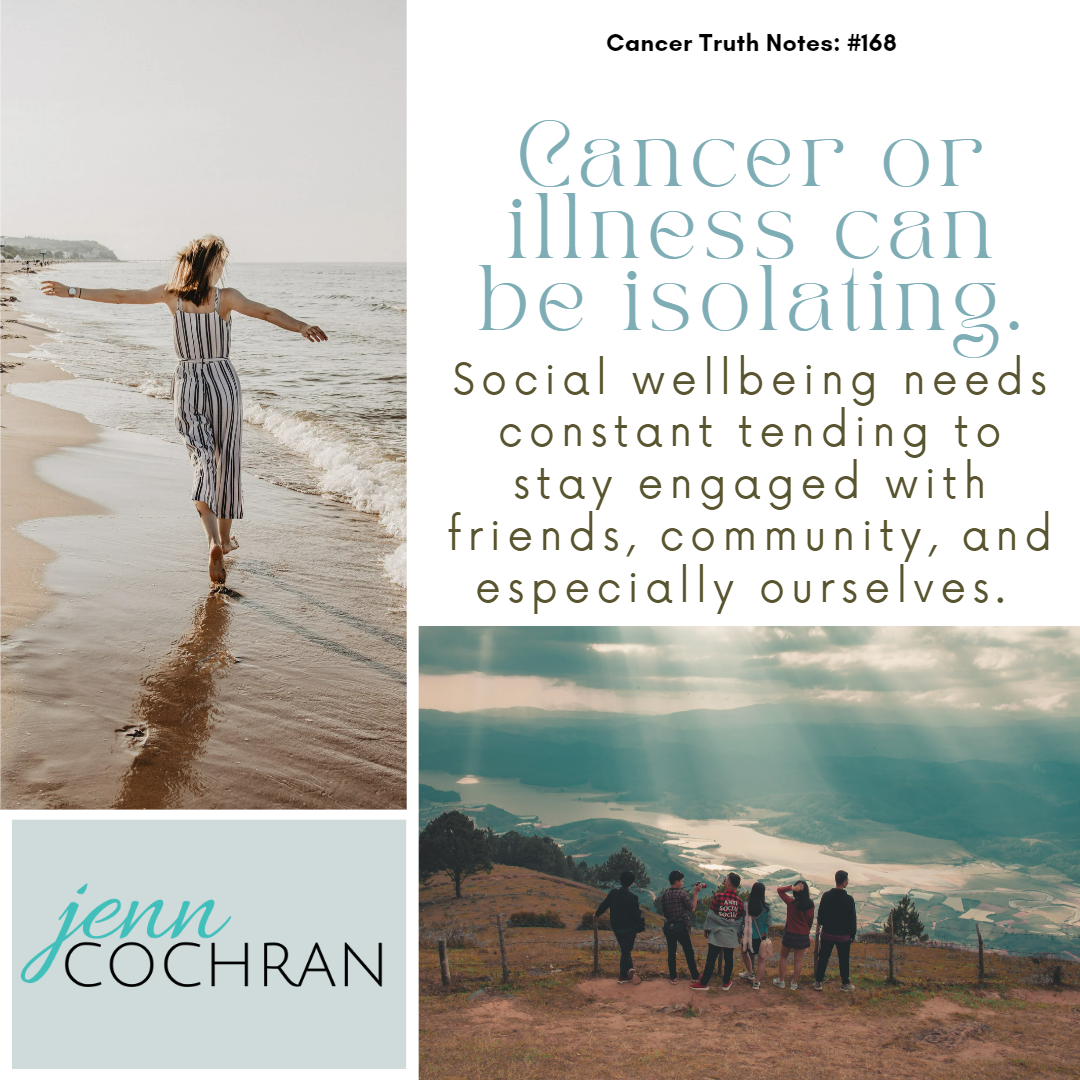 Cancer or illness can be isolating. Social wellbeing needs constant tending to stay engaged with friends, community, and especially ourselves
Sometimes the need for isolation is forced upon us. A few weeks ago, I was ordered to do nothing physical other than walk around every four hours in order to finish healing from my surgery. In the case of people in active treatment there may be a need to distance because of compromised immune systems. When I was having the biggest treatment challenges, I also reduced the number of community events I attended. Post COVID shut down, I have not really returned to many in person community events. We may also have disconnected from activities that are energizing for us as individuals. Then the project participants fade back into the woodwork, and you find that life may be a little lonely.
Then we face the challenges of getting back out there. Coming off recent surgery recovery I have really been pondering how to get back to more in person community events and I have really prioritized reconnecting with friends in person.
Social is one of the wellbeing areas I am focusing on this year.
What do you do to boost your social wellbeing?
Continue the conversation in the facebook group Surviving is JUST the Beginning or follow me on Instagram.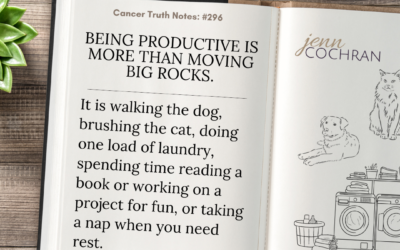 Cancer Truth Note: #296 Being productive is more than moving the big rocks. It is walking the dog, brushing the cat, doing one load of laundry, spending time reading a book or working on a project for fun, or taking a nap when you need rest. A cancer diagnosis often...
read more