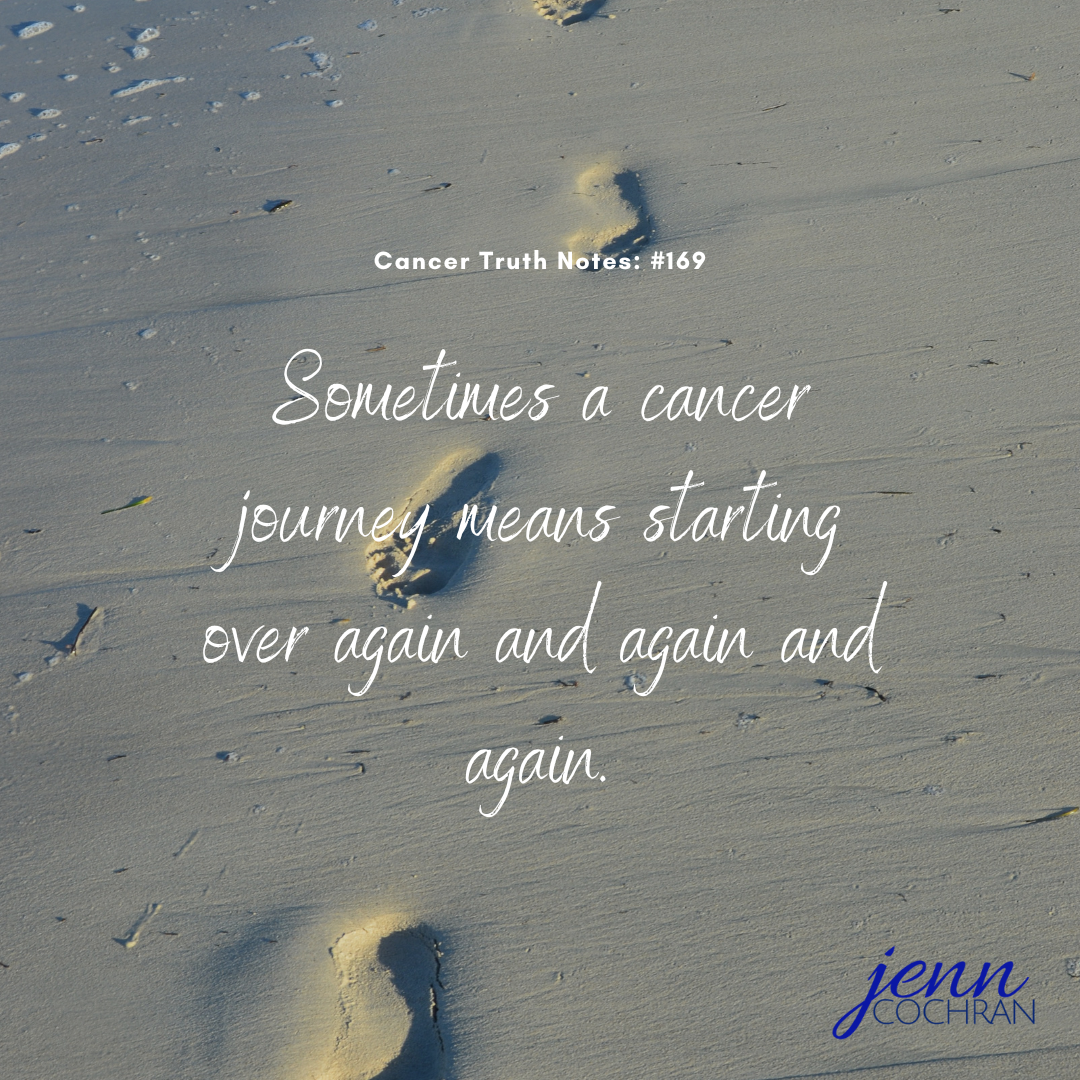 Sometimes a cancer journey means starting over again and again and again.
This is a hard truth. My recent surgery was not directly cancer related, more a pre-emptive strike to not have a future cancer diagnosis. However, after 8 weeks of restriction it is, once again, time to start again.
I am starting back with a full schedule in the studio.
Getting back to dog walking.
Jump starting my own workouts again to rebuild my strength.
As I do all these things, I am going to try to take you along on what that journey really looks like. The good, the bad, and the in between. Remember when starting anything new one of three things can happen.
Things get better.
Things get worse.
Things stay the same.
I am sure I will have plenty of all three. Hopefully my experience can help you keep going as well. Have you experienced this? Has an experience with "things got worse" held you back from trying again? Does knowing things might take a challenging turn and it is another opportunity to be curious and try again, reframe what might hold you back?
Continue the conversation in the facebook group Surviving is JUST the Beginning or follow me on Instagram.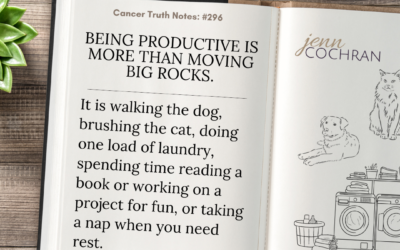 Cancer Truth Note: #296 Being productive is more than moving the big rocks. It is walking the dog, brushing the cat, doing one load of laundry, spending time reading a book or working on a project for fun, or taking a nap when you need rest. A cancer diagnosis often...
read more