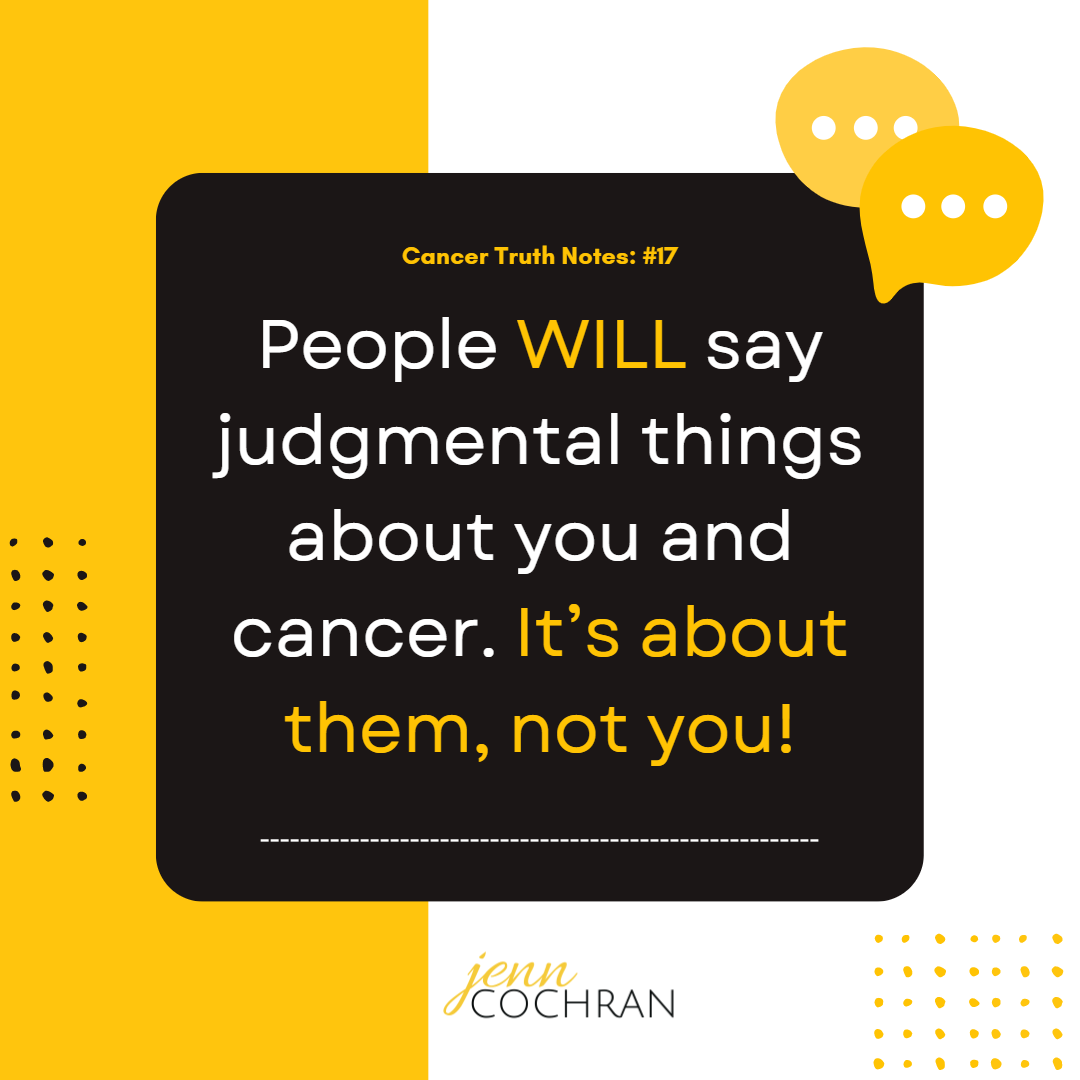 People WILL say judgmental things about you and cancer. It's about them, not you!
 People are judgy. My mom told me one day about the daughter of a couple she met who didn't want the family to tell anyone she had cancer, because people will judge her. My mom really thought that could not be true. I said it is true, she should tell people anyway. They will need help and support from people. It wasn't until my mom had her own stage 0 diagnosis that she realized that this was true, and the facts of your personal situation don't really matter because the response is about the receiver of the information not the person who is telling the news.
The most important part of this is not about changing other people. Everyone comes to every situation with their own experience and beliefs. The important part here is to know that people's questions that imply you did something that caused your cancer or that you didn't do something to prevent it, or fill in the inappropriate, possibly insulting comment here…. None of it is about you. NONE OF IT! It is 100% about them and how they make sense of the world. When we know this, we can be like water off a duck, let it roll off and leave it where it lands. It will happen be prepared to other people's baggage with them. Don't pick it up and take it with you to ponder later. It's not yours. Where might you be carrying someone else's baggage?
Continue the conversation in the facebook group Surviving is JUST the Beginning or follow me on Instagram.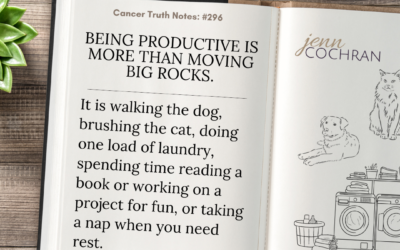 Cancer Truth Note: #296 Being productive is more than moving the big rocks. It is walking the dog, brushing the cat, doing one load of laundry, spending time reading a book or working on a project for fun, or taking a nap when you need rest. A cancer diagnosis often...
read more