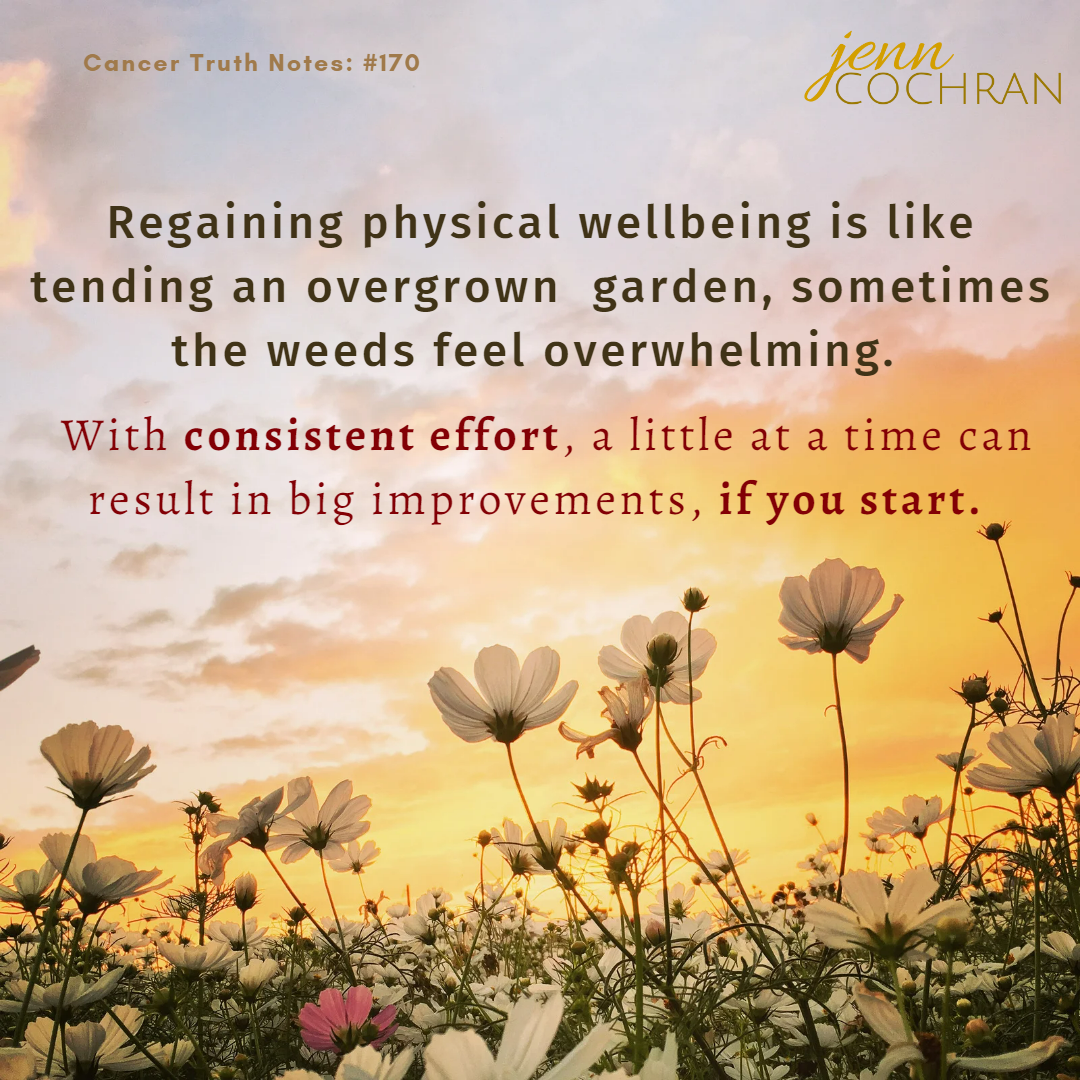 Regaining physical wellbeing is like tending an overgrown garden, sometimes the weeds feel overwhelming. With consistent effort, a little at a time can result in big improvements, if you start.
Starting to get moving can be overwhelming. I have a rather large garden wall in front of my house. I think the first round of fill dirt had weeds in it. It sometimes feels like a never ending project.
The challenge is if it gets away from me the initial work is significant and sometimes once I start I just want to push forward even if I know I should take a break.
Getting moving can sometimes be like that. You struggle to get started then want to do all the things at once.
Remember you have been on a break and a little weeding every day will get the garden cleaned up. A little movement every day can help you to get stronger while not overdoing it and causing a setback.
Sometimes we have off days. Remember to learn from them and not let them get in the way of trying again the next day.
How can you move today and tend to your physical wellbeing?
Continue the conversation in the facebook group Surviving is JUST the Beginning or follow me on Instagram.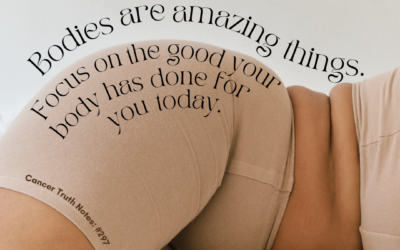 Cancer Truth Note: #297 Using negative words to describe your body brings you down. Bodies are amazing things. Focus on the good your body has done for you today. See how your mood and perspective shift. I often hear people use really harsh language when they talk...
read more