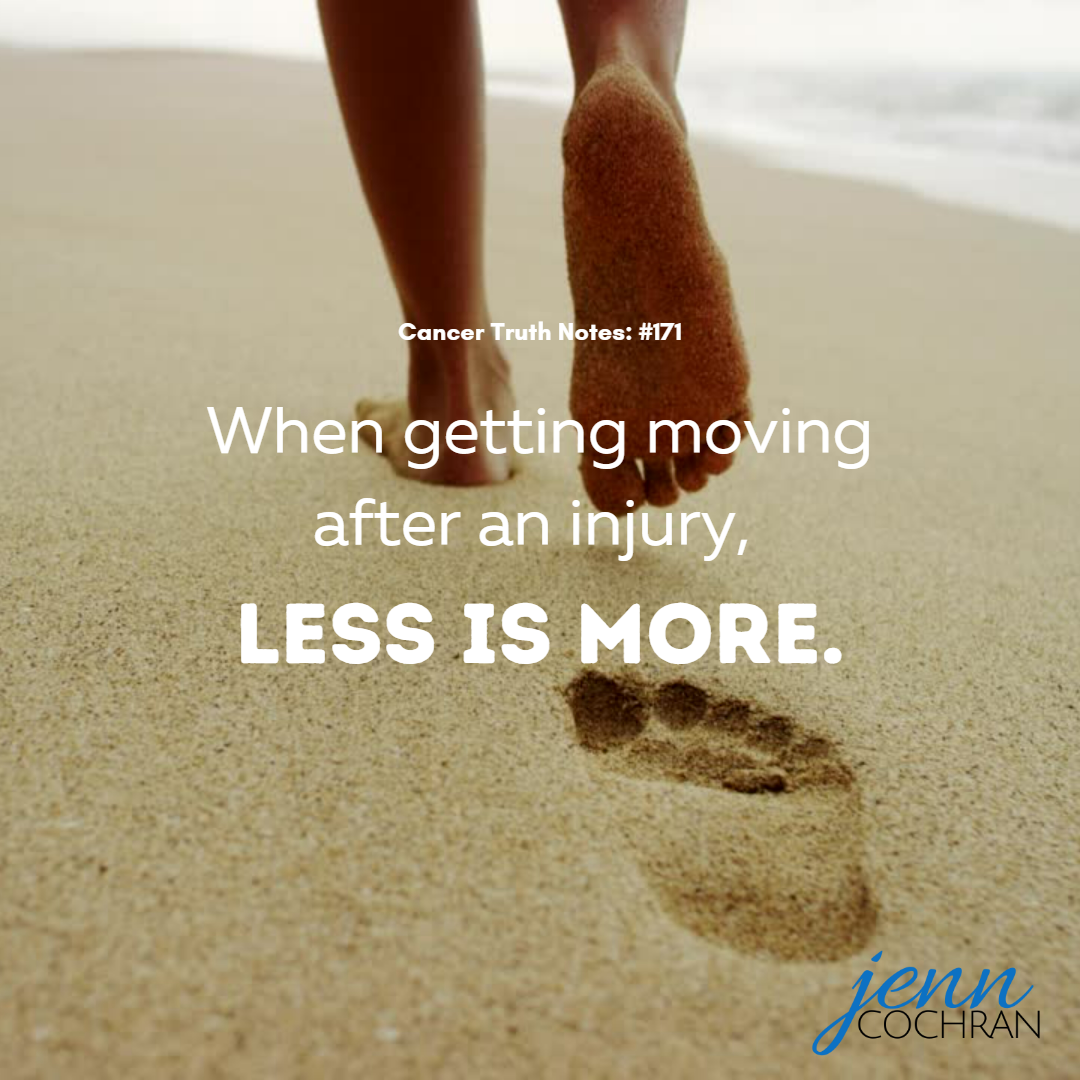 When getting moving after an illness or an injury, Less is More.
You may have that January second story where you went back to the gym and then couldn't move for 2 weeks and that was the end of going to the gym. If you are getting moving after an illness or an injury, less is usually more.
I have worked with a number of retired or former military folks and one thing they have in common is the idea that more is always better. Fun fact, it might not be.
Consistency is more important than quantity. That is not to say that we should not challenge ourselves. Just don't do it every day. Be consistent. Build endurance. Then test where you are in the process and learn from that.
I have been a runner in the past. The last big, organized race I ran was about a year ago. Since there is something, I have done that works for me. I am planning to get back to running four days a week. However, first I need to be able to walk my dogs. Then go on longer walks by myself. Once I know I have the ability to walk my 3-mile course I can up my game to the next step of running.
It is not worth the risk of doing too much too soon. Slow and steady wins the race.
Tell me, what do you want to start?
Continue the conversation in the facebook group Surviving is JUST the Beginning or follow me on Instagram.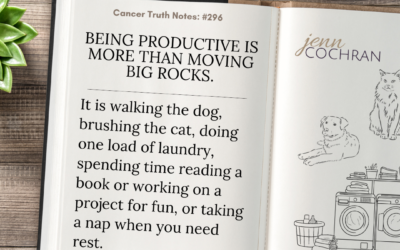 Cancer Truth Note: #296 Being productive is more than moving the big rocks. It is walking the dog, brushing the cat, doing one load of laundry, spending time reading a book or working on a project for fun, or taking a nap when you need rest. A cancer diagnosis often...
read more