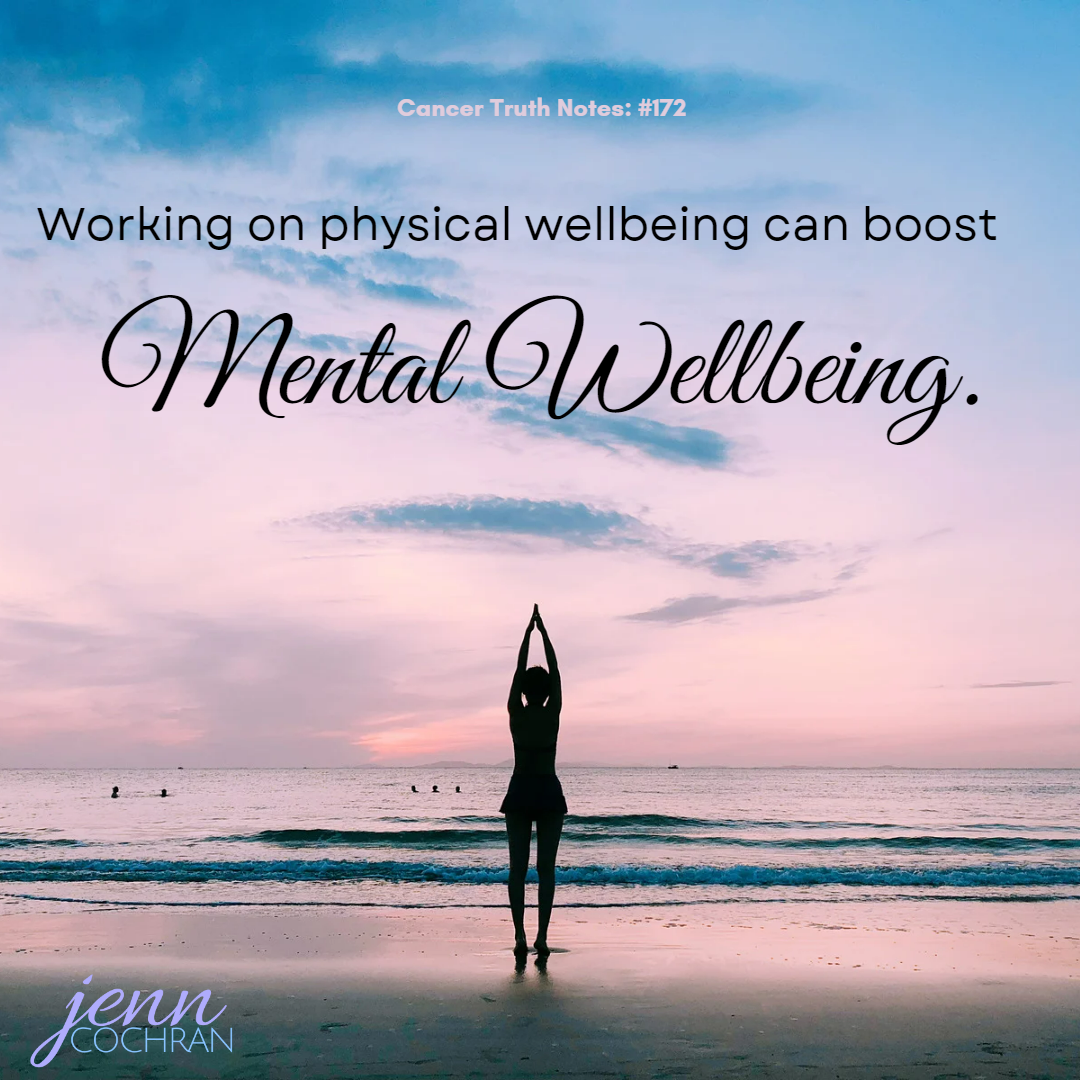 Working on physical wellbeing can boost mental wellbeing.
One of the biggest lessons I learned during my recent long recovery was how tied my physical wellbeing and mental wellbeing are.
Getting outside and walking with my dogs and getting my own exercise in is a huge part of managing my mental wellbeing.
Also, activities like knitting are good for both my brain health and my physical wellbeing. I did quite a lot of knitting during my recovery. I always find when I make time to do a bit of knitting everyday it lowers my heart rate and calms my mind.
Do you have any activities that boost your wellbeing that may need to be prioritized?
Continue the conversation in the facebook group Surviving is JUST the Beginning or follow me on Instagram.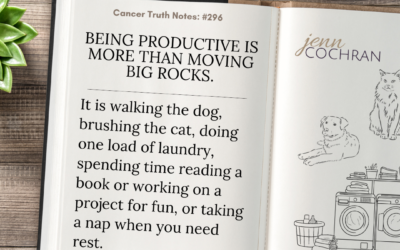 Cancer Truth Note: #296 Being productive is more than moving the big rocks. It is walking the dog, brushing the cat, doing one load of laundry, spending time reading a book or working on a project for fun, or taking a nap when you need rest. A cancer diagnosis often...
read more