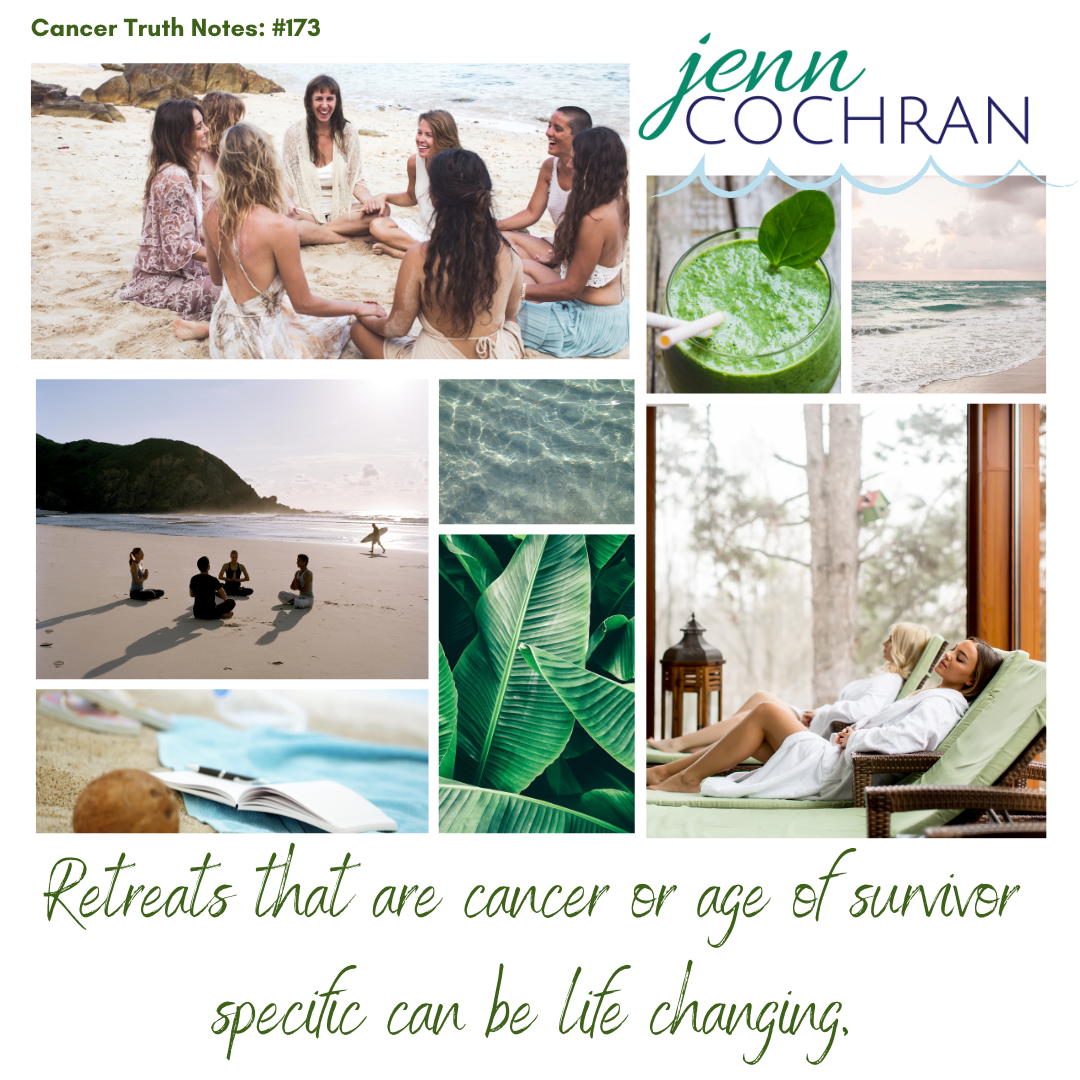 Retreats that are cancer or age survivor specific can be life changing.
I recently helped out at a Casting for Recovery retreat. I attended as a participant in 2021. It was a wonderful experience. One of the most common things I hear from folks is how spending time with other people who have experienced something similar to what you have experienced and learning from each other is powerful.
There are many organizations out there that offer free or low cost experiences for survivors. My cousin has done a couple events with True North Treks. I also hear great things about First Descents. Both of these are adventure type experiences usually for younger survivors. 
This is a case where google is your friend. Search for cancer survivor retreats and many options and articles written by survivors will come up.
Go ahead google. Let me know what you find.
Continue the conversation in the facebook group Surviving is JUST the Beginning or follow me on Instagram.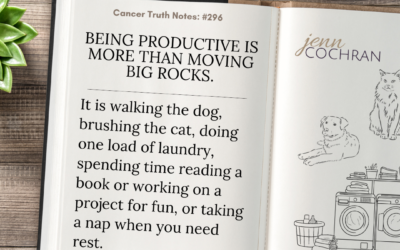 Cancer Truth Note: #296 Being productive is more than moving the big rocks. It is walking the dog, brushing the cat, doing one load of laundry, spending time reading a book or working on a project for fun, or taking a nap when you need rest. A cancer diagnosis often...
read more