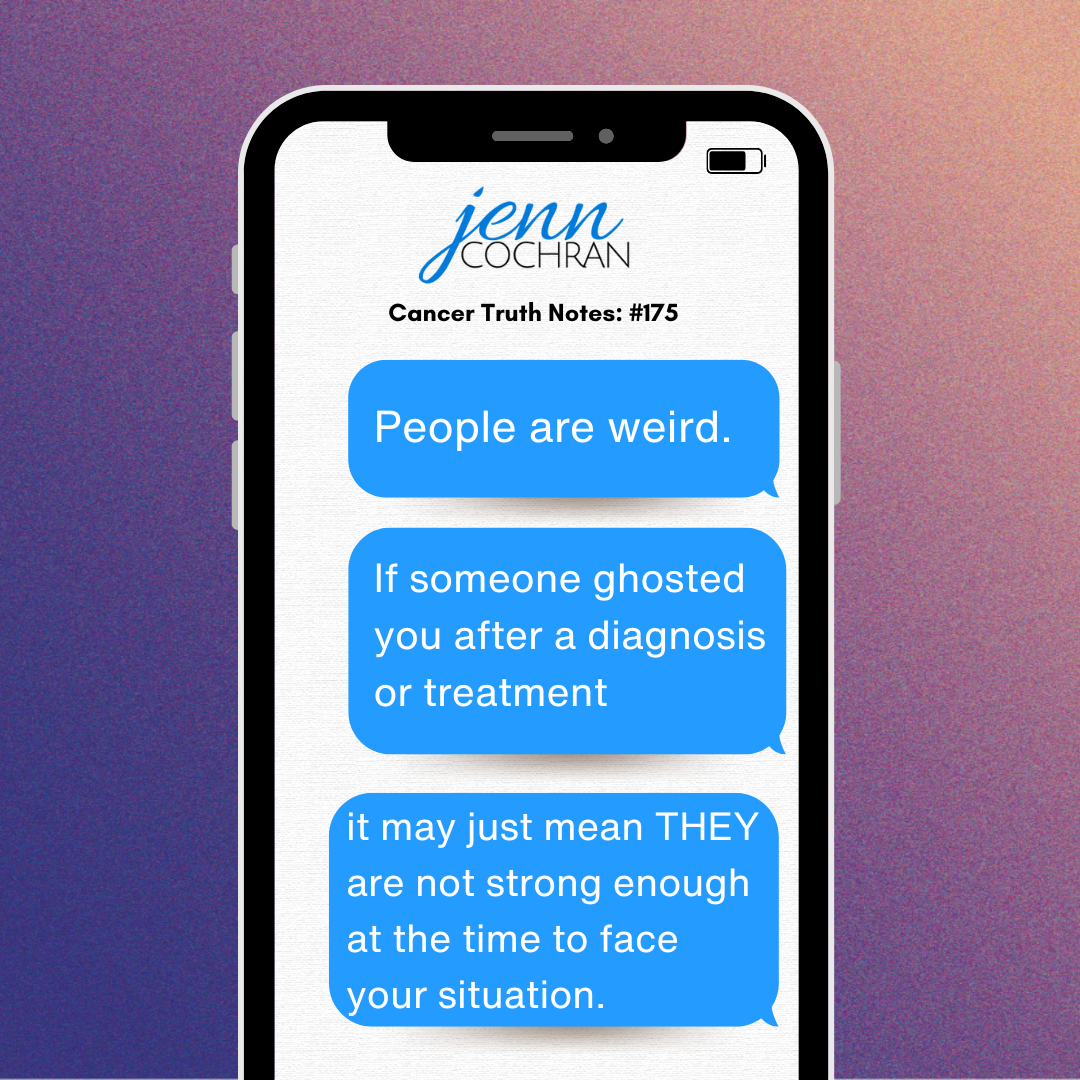 People are weird. If someone ghosted you after diagnosis or treatment it may just mean THEY were not strong enough at the time to face your situation. 
 Say it with me now… People are weird.
Every single cancer survivor I have met has this story. EVERY SINGLE ONE! Sometimes it may be that they just aren't the best friend. It happens.
Other times it may be that they are just not in a place mentally or emotionally to be supportive during your treatment and they don't know how to communicate that. In some cases a friend's cancer diagnosis could bring up past traumas in their life. They may not even understand it themselves.
While it is definitely hurtful when it happens, if you remember that people's responses are about them and not about you, hopefully you can find some way to forgive and release yourself from the situation. Remember forgiveness can simply be an intention toward another person that brings us peace. 
Did you experience a ghosting? Were you able to shift your perspective on it?
Continue the conversation in the facebook group Surviving is JUST the Beginning or follow me on Instagram.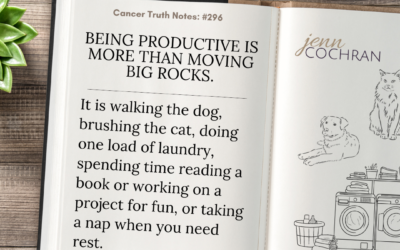 Cancer Truth Note: #296 Being productive is more than moving the big rocks. It is walking the dog, brushing the cat, doing one load of laundry, spending time reading a book or working on a project for fun, or taking a nap when you need rest. A cancer diagnosis often...
read more