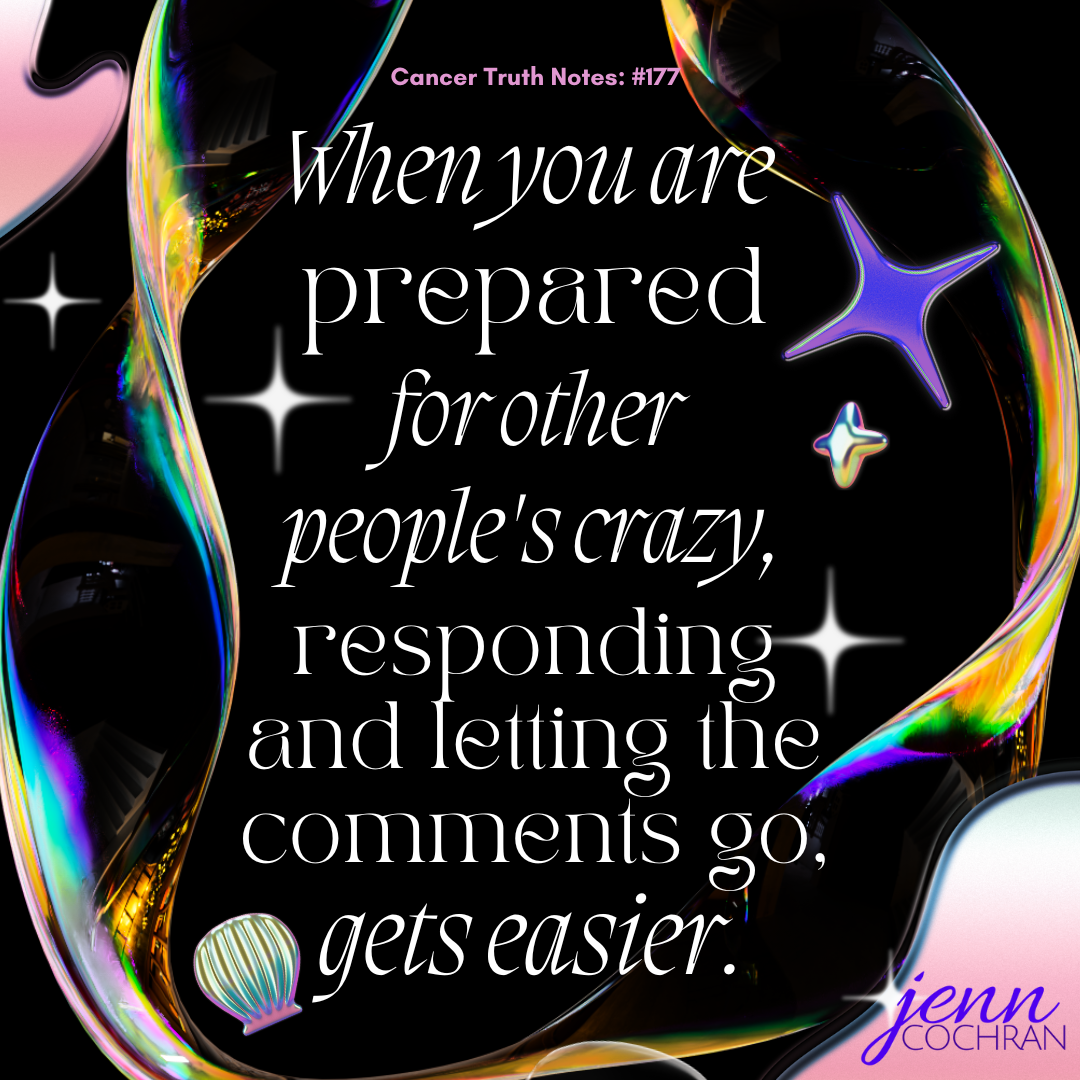 When you are prepared for other people's crazy, responding and letting the comments go, gets easier.
Because I talk about how weird people can be, myself included, I often am asked "How can I respond better when someone tells me something unexpected or shares that they have cancer?". It is a great question.
If you are seeing this and asking that question as a friend or acquaintance of a cancer survivor, great job. As cancer survivors, I think it is safe to say we hear it all. Some comments come up over and over. 
Considering how you will respond to situations in the future can make you a better responder. Knowing people's comments are generally about them and their experiences is also really helpful. Having a matter of fact response to someone's proclamation that cancer is death can also empower you to respond and leave their comment there and not take it with you into the rest of your day. Their comments after all are about them not you!
What is a question or comment you hear that you have a great response to? Or what is a response you would like some community support to brainstorm a future response? Let me see them in the comments.
Continue the conversation in the facebook group Surviving is JUST the Beginning or follow me on Instagram.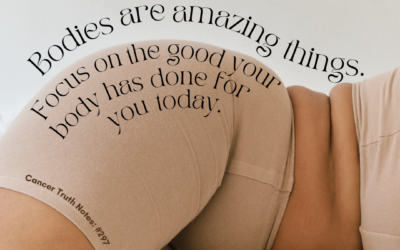 Cancer Truth Note: #297 Using negative words to describe your body brings you down. Bodies are amazing things. Focus on the good your body has done for you today. See how your mood and perspective shift. I often hear people use really harsh language when they talk...
read more