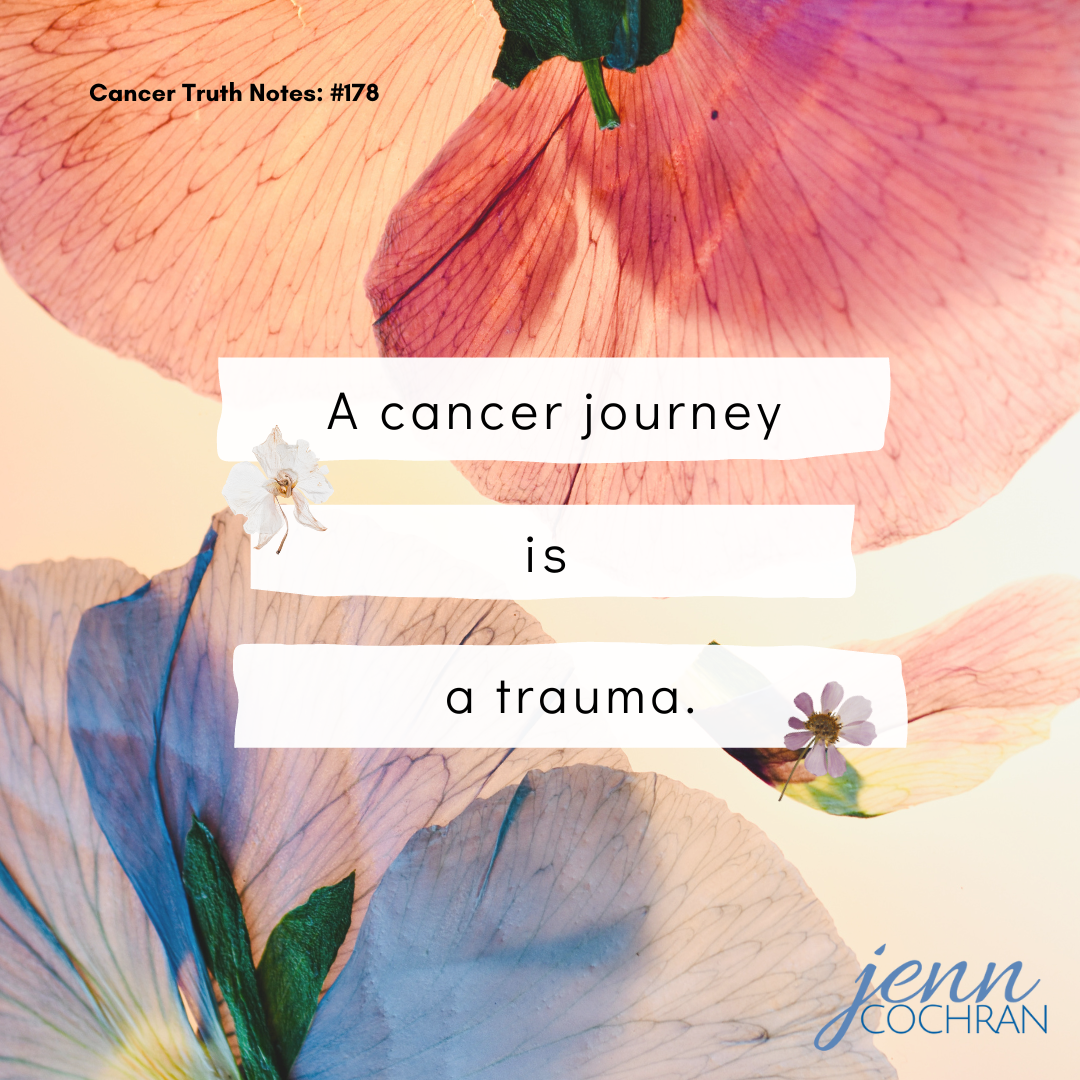 A cancer journey is a trauma.
Or maybe even a series of traumas depending upon your situation. In the early days of diagnosis and throughout treatment there are a lot of things happening that can make us respond to things in a more emotional way OR a less emotional way.
For a time both can be serving you. Compartmentalizing anger, grief, and sadness so you can get to the appointments you need to get to and keep putting one foot in front of the other may help you get through that time.
On the flip side you might find tears welling up at times that seem not the norm for you. That is ok too.
These experiences bring up a lot of different feelings and the medications can mess with your biological systems creating emotional responses that feel very weird and out of character. The important thing to know is that cancer is a trauma physically and emotionally.
If these symptoms continue it is a good idea to talk about them with your team and get a referral to talk with a therapist. Sometimes giving voice to how we feel to a neutral party is just what it is needed to get back to feeling more like yourself.
Have you experienced either of these? Drop your experience in the comments.

Continue the conversation in the facebook group Surviving is JUST the Beginning or follow me on Instagram.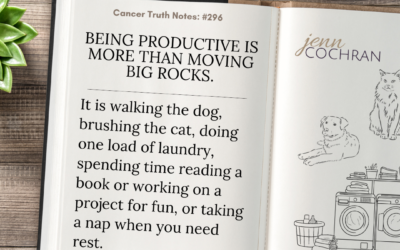 Cancer Truth Note: #296 Being productive is more than moving the big rocks. It is walking the dog, brushing the cat, doing one load of laundry, spending time reading a book or working on a project for fun, or taking a nap when you need rest. A cancer diagnosis often...
read more