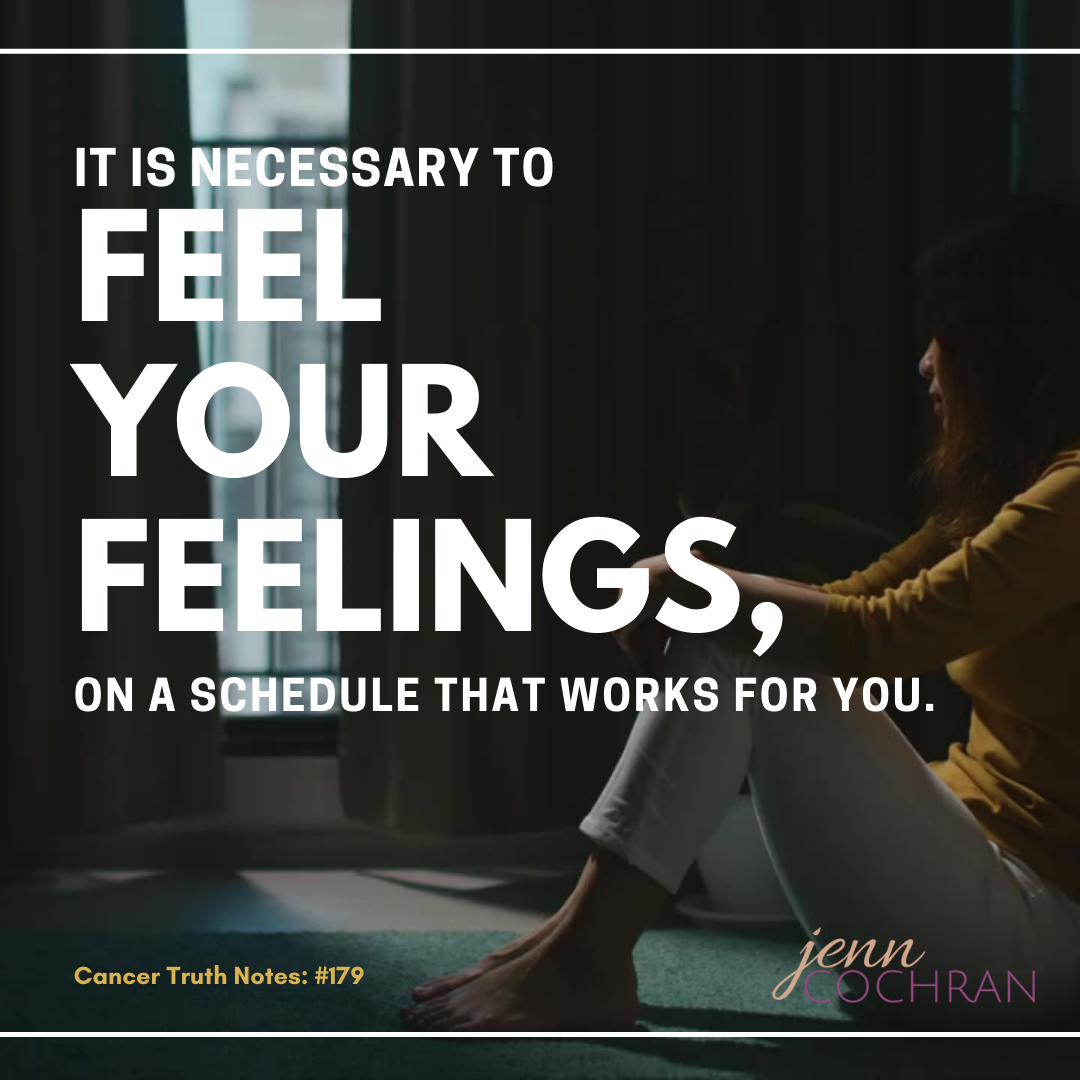 It is necessary to feel your feelings, on a schedule that works for you.
Everything is not rainbows and bunnies all the time. Consequently some people may be freaked out by bunnies, so something else to consider.
Yesterday, I talked about how emotions can be held in check or over run us at the weirdest times.
It is important to feel and process all the feelings about what is going on. You also get to choose how and when you do that. It is also important to stress the importance of feeling all the feelings. We do not need to be positive all the time. We can be angry, sad, disappointed, hopeful, and optimistic sometimes all at once. 
It is all ok. 
If you find that you are not processing how you feel and not moving forward, ask for help.
It may even mean leaving a support group where the same stories are repeating month after month and you feel like you are still in the same place, stuck. Therapy can help you process the past and coaching can help you implement your plans for the future. Sometimes just the act of asking for help can shift us into a different state of mind where we are more open to taking action.
Don't let anyone try to tell you how to feel at what time.
If you feel like time is passing and you are still struggling, asking for help from a professional can make a big difference.
Can you relate?
Continue the conversation in the facebook group Surviving is JUST the Beginning or follow me on Instagram.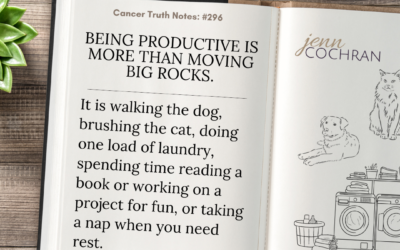 Cancer Truth Note: #296 Being productive is more than moving the big rocks. It is walking the dog, brushing the cat, doing one load of laundry, spending time reading a book or working on a project for fun, or taking a nap when you need rest. A cancer diagnosis often...
read more