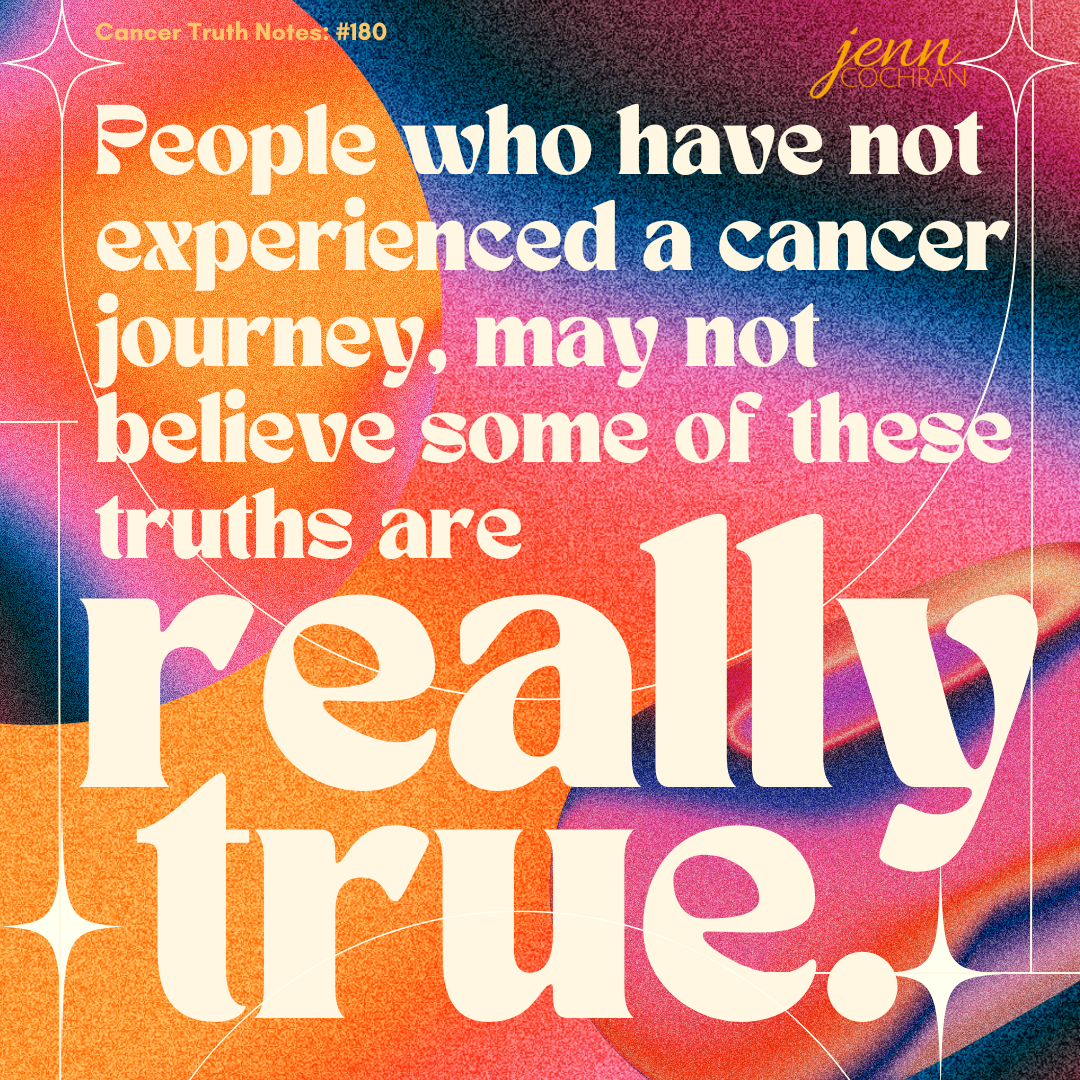 People who have not experienced a cancer journey, may not believe some of these truths are really true.
I have told the story of my mom sharing my podcast with strangers in a cafe. Their daughter in law forbade the family to share her diagnosis and they were struggling.
Her fear was that people would judge her. 
My mom was shocked when I said people would judge and she should accept help. My mom could not believe that would happen. And worse that people wouldn't believe what they were told about the situation.
Then she had her own experience telling some people about a procedure she was having. She called and said, "WOW I really did not think telling people something so simple was going to be so hard! They didn't believe that this is a straightforward thing. Why does this happen?"
Sometimes, no matter how credible the source, people don't want to believe some of the challenges cancer survivors face.
The more we can talk to each other, the more we can embrace the crazy normal and avoid accidental gas lighting.
Have you experienced something like this? Have you accidentally been gas lit, told by a friend or family member that something that definitely happened to you during this experience couldn't possibly have happened? 

Continue the conversation in the facebook group Surviving is JUST the Beginning or follow me on Instagram.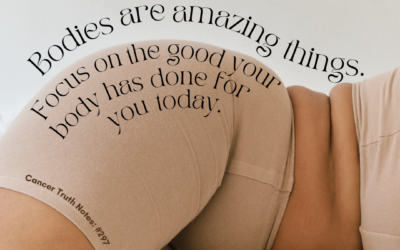 Cancer Truth Note: #297 Using negative words to describe your body brings you down. Bodies are amazing things. Focus on the good your body has done for you today. See how your mood and perspective shift. I often hear people use really harsh language when they talk...
read more