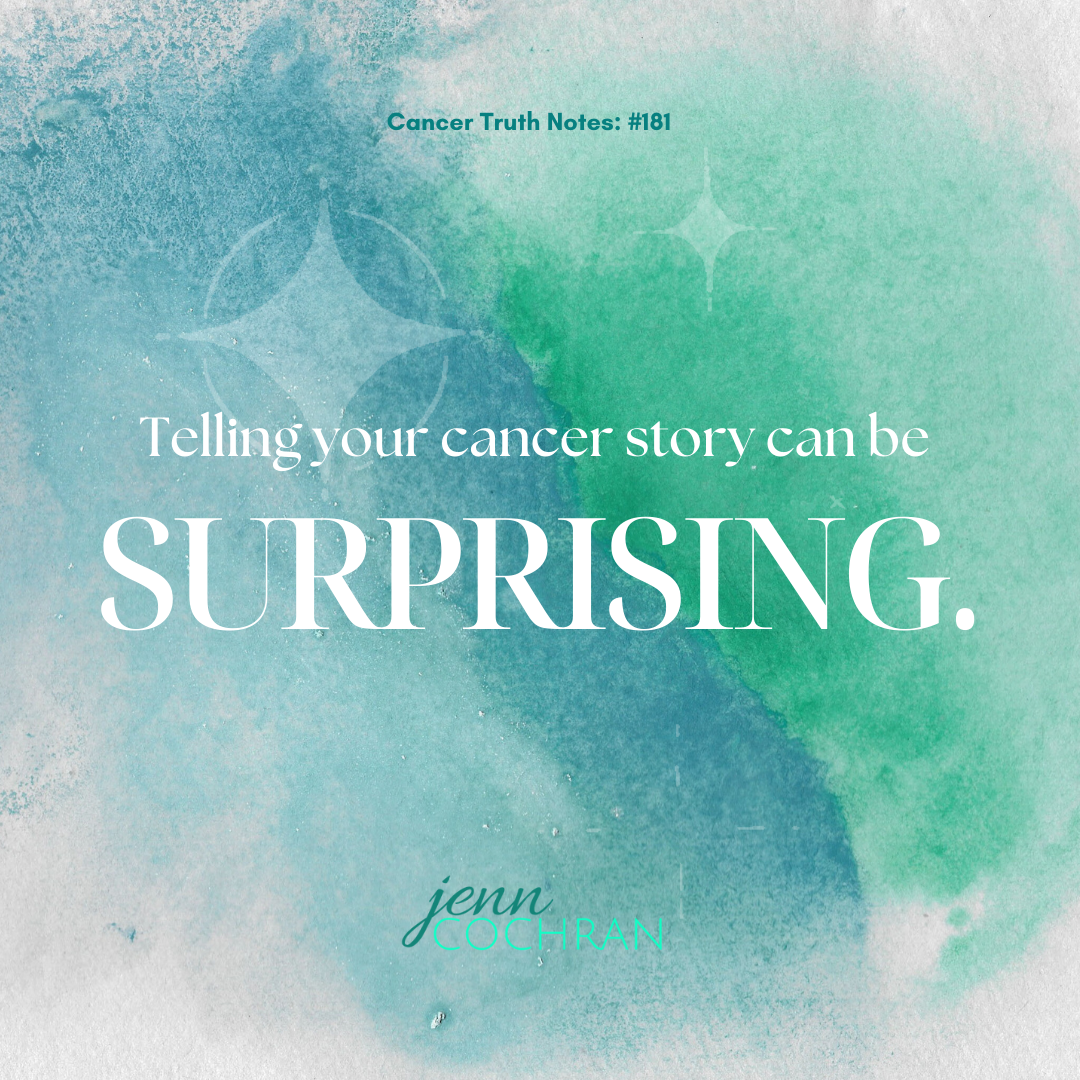 Telling your cancer story can be surprising.
A couple years after my cancer diagnosis, I was at a meeting where they were talking about podcasts. I left that meeting with an idea of a 30ish minute podcast that would be part survivor stories and part support organization information.
Then I started talking to survivors.
I quickly learned that telling a cancer story start to present without interruption often resulted in surprising revelations on the part of the teller. When we would go to break in between segments people would say,  "Wow, that is not the story I thought I was going to tell." or "I had completely forgotten about X. I can't believe that came up."
During the break when doing these interviews, we usually have a quick chat about the topics to dig in on during the second segment. Sometimes it is the thing that was surprising to the teller of the story. More often it was those things that are really common for so many of us, yet we feel alone when they are happening.
Often the most surprising part is how people feel after they tell their story. So many people have said, either during the episode or after, "I don't think I have told my story start to present like that ever. I am glad we did this."
I started the podcast as a way to connect with other cancer survivors and hear their stories, in part to make sense of my own story. The unexpected benefits for my guests and for myself have been the best surprise.
If you would like to tell your story, I would love to hear it. Drop a comment or send me a note. Let's talk!
Continue the conversation in the facebook group Surviving is JUST the Beginning or follow me on Instagram.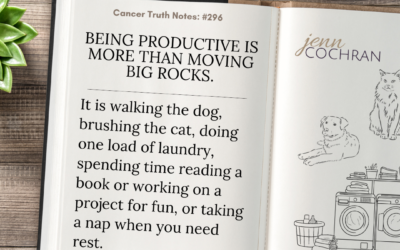 Cancer Truth Note: #296 Being productive is more than moving the big rocks. It is walking the dog, brushing the cat, doing one load of laundry, spending time reading a book or working on a project for fun, or taking a nap when you need rest. A cancer diagnosis often...
read more