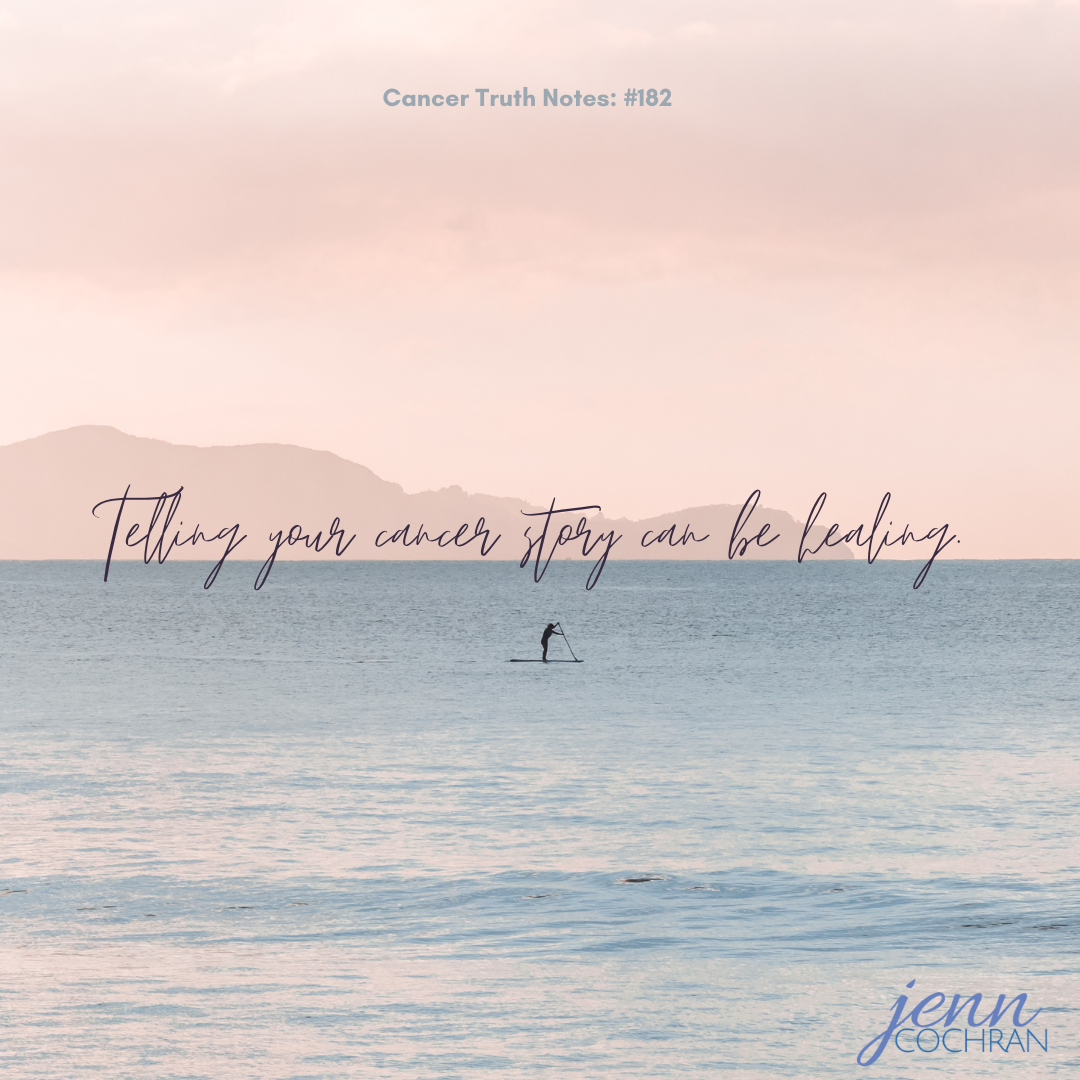 Telling your cancer story can be healing.
Yesterday I shared how surprising telling our story can be. When talking to people on my podcast, Unspoken Cancer Truths, often the story that came out in the telling was not exactly the story they expected to tell.
The beauty of that is often days or weeks after our interview I would hear from people how impactful telling their story was for them. The peace that it brought in uncovering that unexpected nugget of wisdom they shared that they were not fully aware of. Or the happiness they felt sharing their truth with others that might help someone else to navigate a similar situation in the future.
The healing that can come from sharing our story start to present is a beautiful thing.
I have been toying with the idea of recording some new episodes for Unspoken Cancer Truths. If you would like to tell your story, I would love to hear it. Drop a comment or send me a note. Let's talk!
Tell me about a time that you shared part of your story and felt better for it.
Continue the conversation in the facebook group Surviving is JUST the Beginning or follow me on Instagram.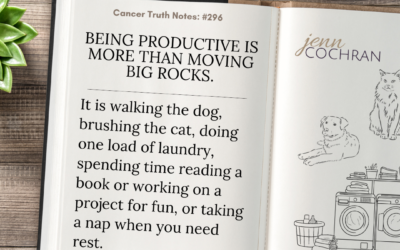 Cancer Truth Note: #296 Being productive is more than moving the big rocks. It is walking the dog, brushing the cat, doing one load of laundry, spending time reading a book or working on a project for fun, or taking a nap when you need rest. A cancer diagnosis often...
read more