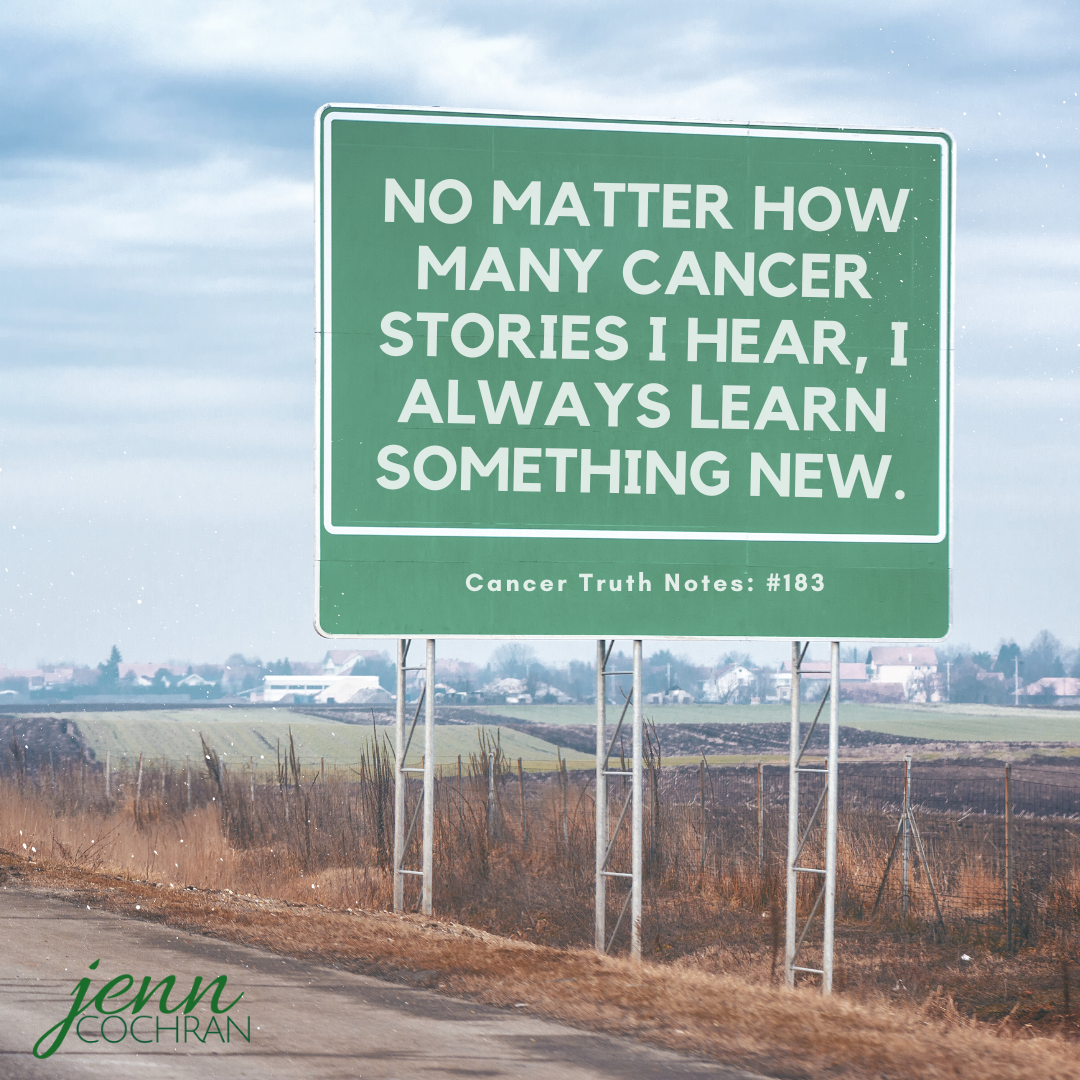 No matter how many cancer stories I hear, I always learn something new.
Always! It is amazing. Everytime I talk with a cancer survivor I learn something new. I learn about a new treatment, an old treatment, a new side effect, a new condition, etc. You name it.
It just goes to show that there is always something new to learn.
The challenge becomes how to take in new information while not following Alice down the rabbit hole of things that may never apply to us.
I definitely fall into the category of life long learner. Input in one of my strengths finders strengths. It has served me well. Like any strength it can also be a challenge. Cultivating the ability to balance taking in information, acting on what is important for us, and letting go of what we don't need so we don't get bogged down or overwhelmed is an equally important set of skills
Do you find you suffer from information or Input overload? Or do you find interesting info you never heard of comes in at just the right time?
Continue the conversation in the facebook group Surviving is JUST the Beginning or follow me on Instagram.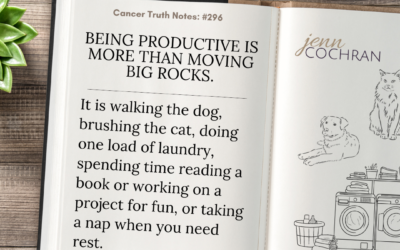 Cancer Truth Note: #296 Being productive is more than moving the big rocks. It is walking the dog, brushing the cat, doing one load of laundry, spending time reading a book or working on a project for fun, or taking a nap when you need rest. A cancer diagnosis often...
read more