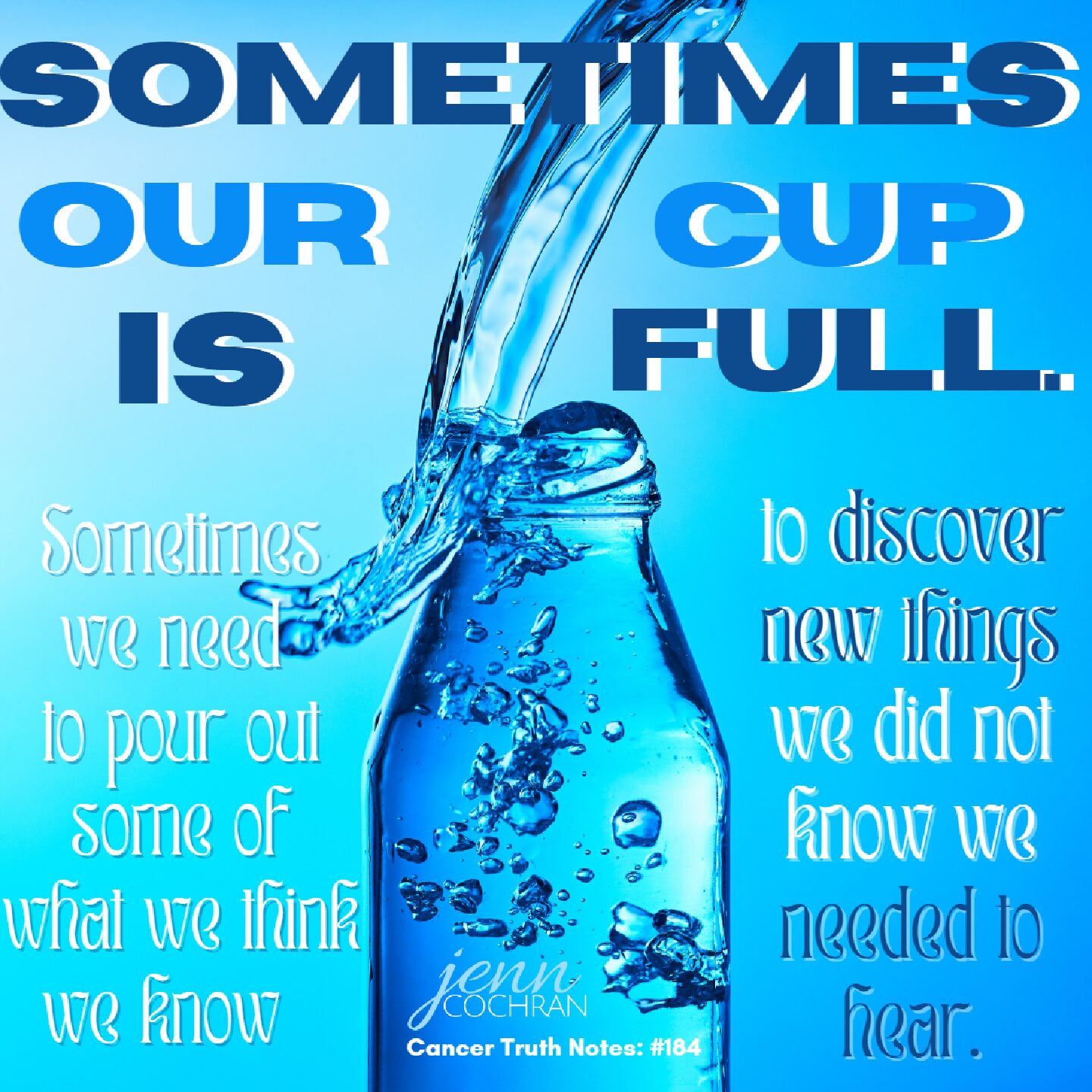 Sometimes our cup is full. Sometimes we need to pour out some of what we think we know to discover new things we did not know we needed to hear.
Have you ever been to an event for something you were maybe an expert in and the main presenter asked you to forget everything you know for the next two days about the topic so you can see the new possibilities of what is being presented?
I was in a marketing seminar recently and we were told just that. For the next two days approach every piece of information like it is new and leave your preconceived notions at the door.
All the information and preconceived notions have filled our cup and in some cases it may make it hard to hear anything new. We also grapple with the fact that our post treatment challenges are real and we may not be heard, which can cause us to hold on more tightly to what is in our cup.
I wonder what would happen if we say to the people we are asking for help from, "Hey I have all this info and you have a lot of info, yet I am still struggling to find a solution. What if we step away from these full cups without the answers for a couple minutes and look at the problem with fresh brainstorming to see if there is a solution we haven't thought of yet?"
Often we get stuck in what we think we know and we don't hear the other person clearly over our own ideas.
I wonder what the response from our teams might be if we thank them for what they know and take it one step further. Have you experienced something like this?
Continue the conversation in the facebook group Surviving is JUST the Beginning or follow me on Instagram.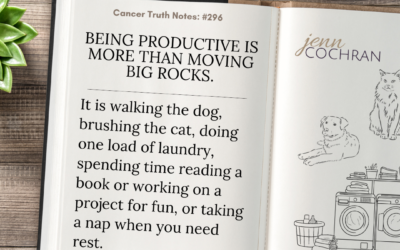 Cancer Truth Note: #296 Being productive is more than moving the big rocks. It is walking the dog, brushing the cat, doing one load of laundry, spending time reading a book or working on a project for fun, or taking a nap when you need rest. A cancer diagnosis often...
read more