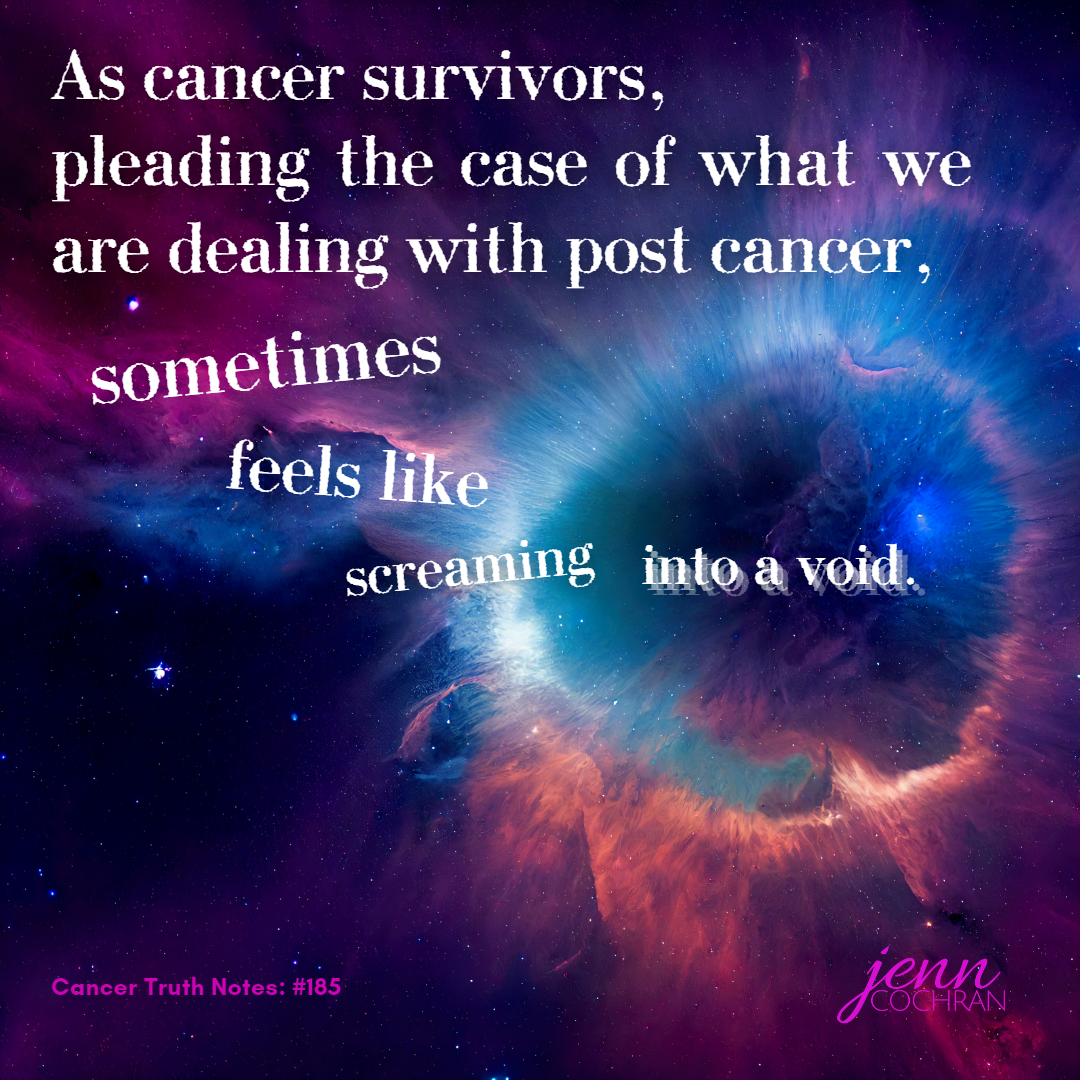 As cancer survivors pleading the case of what we are dealing with post cancer, sometimes feels like screaming into a void.
Thriving in cancer survivorship is a relatively new area of study. For the better part of 50 years the focus of our medical teams has been on treating patients so they are around to have survivorship challenges. Understanding and addressing those challenges head on is a very new consideration for our medical teams. As wild as that may sound.
That is one of the reasons talking with other survivors can be such a big help.
First and foremost there is a shorthand of understanding where you are, even if your particular challenge has not been experienced. We have all faced some type of challenge post treatment, being seen and validated often becomes as important, if not more important, than finding a solution to said challenge.
That said, often solutions to unrecognized challenges are found within our survivorship communities. We then can take those solutions to our teams, in the hope that the next time they hear it they have a better response for the next person. 
Have you experienced this before? How did you navigate it?
Continue the conversation in the facebook group Surviving is JUST the Beginning or follow me on Instagram.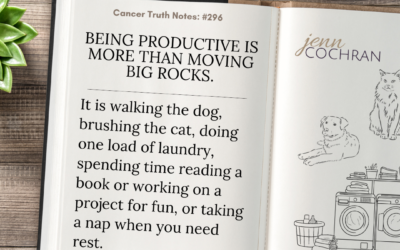 Cancer Truth Note: #296 Being productive is more than moving the big rocks. It is walking the dog, brushing the cat, doing one load of laundry, spending time reading a book or working on a project for fun, or taking a nap when you need rest. A cancer diagnosis often...
read more