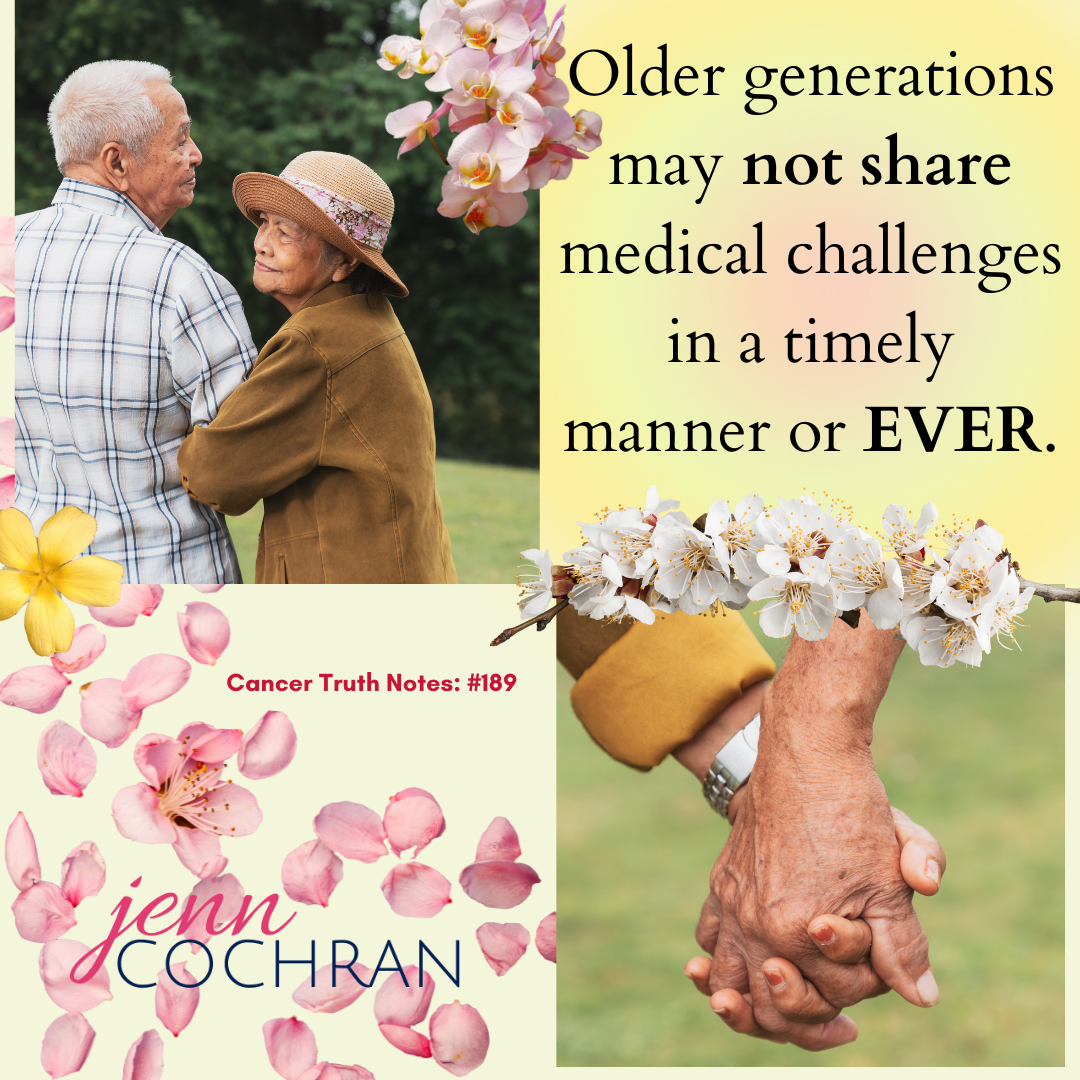 Older generations may not share medical challenges in a timely manner or EVER.
I have relatively young parents, comparatively speaking. They are the worst when it comes to looping us in when there is something going on. I know we are not alone.
In yesterday's post I talked about Dane David's podcast episode 24 where he shares about how his dad had prostate cancer 5 years before Dane's diagnosis. Yet they had never told their children. Medical things are private. You don't talk about them.
I completely understand not broadcasting your info. However, it is really important to at least let family members in on what is going on. If for no other reason so they are not blindsided by the news. 
Over the years since my diagnosis my mom has learned a lot more about her extended family history when it comes to cancer. At the time of my diagnosis it was my aunt and one of their cousins. Not nothing, yet not remarkable. Since my diagnosis there has been a lot more talk among the cousins about family histories and more details have come out.
Sharing family history can help us know what may be of concern and be a good reminder to stay up to date on your check ups.
Are you due for any checkups?
Continue the conversation in the facebook group Surviving is JUST the Beginning or follow me on Instagram.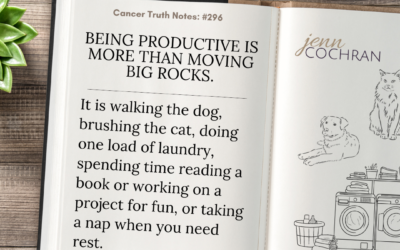 Cancer Truth Note: #296 Being productive is more than moving the big rocks. It is walking the dog, brushing the cat, doing one load of laundry, spending time reading a book or working on a project for fun, or taking a nap when you need rest. A cancer diagnosis often...
read more