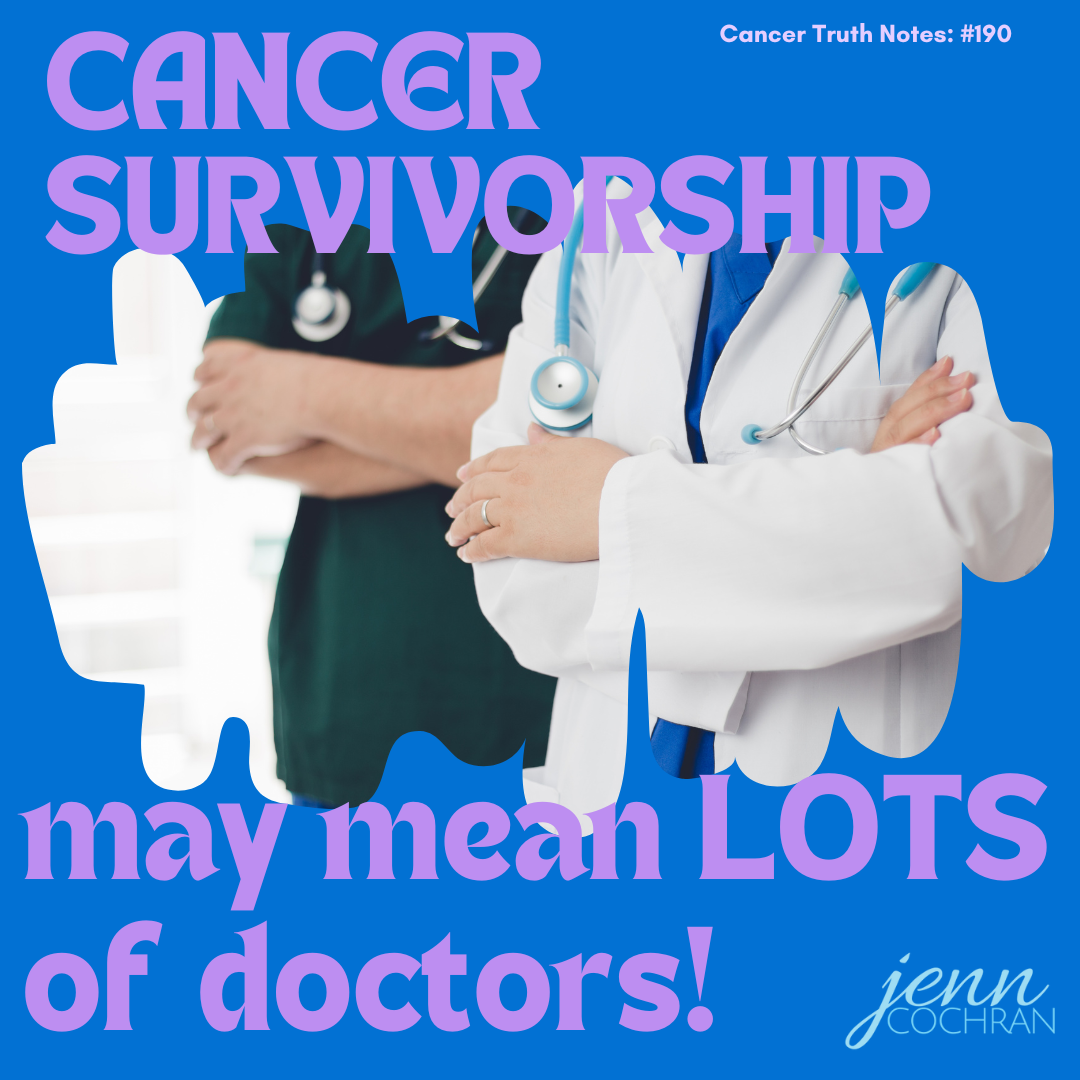 Cancer survivorship may mean LOTS of doctors!
One of the things that makes me great at my job is I have worked with a lot of clients with a lot of stuff. As a result I often recognize warning signs, especially if I have worked with someone for a while.
As a cancer survivor I check in with my clients about being or getting up to date on check ups and screenings they may be eligible for. Many of my clients are older. It is a fact of life that as we age we are at risk for more physical challenges, leading to more specialists. I have a few clients who are genuinely annoyed by the number of doctors they have. My response is almost always this, when you have more doctors than I do we can talk. Then I name them:
Breast Surgeon, Cardiologist, Dermatologist, GI doc, General practitioner, Gynecologist, Oncologist, Plastic Surgeon, I am probably forgetting someone.
The point is specialists keep us healthy. That enables us to live a longer, healthier life. I am all for that.
How many of these specialists do you have? Anyone you are overdue to see? Extra credit if you call them now to get an appointment!
Continue the conversation in the facebook group Surviving is JUST the Beginning or follow me on Instagram.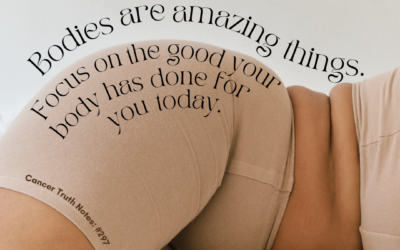 Cancer Truth Note: #297 Using negative words to describe your body brings you down. Bodies are amazing things. Focus on the good your body has done for you today. See how your mood and perspective shift. I often hear people use really harsh language when they talk...
read more