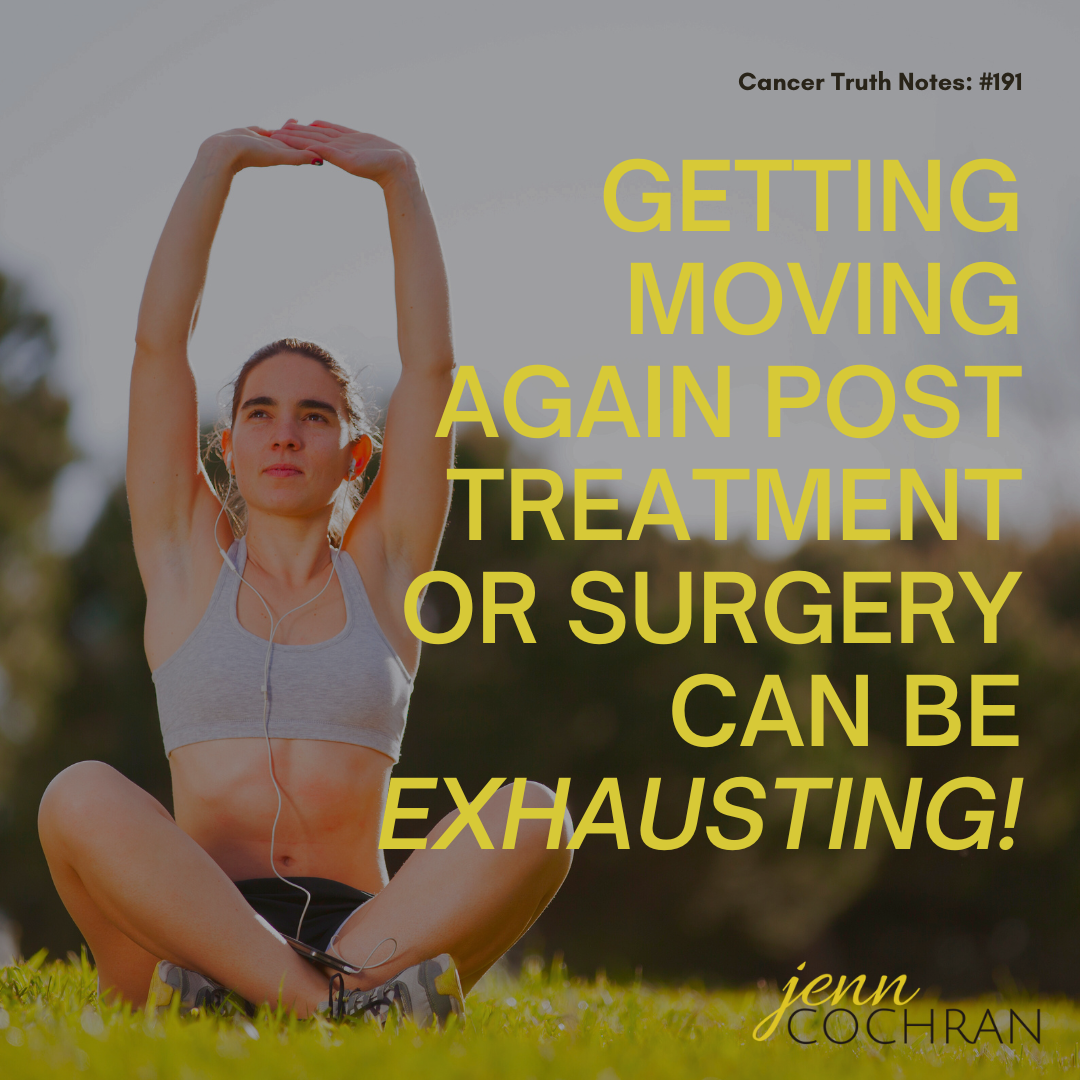 Getting moving again post treatment or surgery can be exhausting! 
The last week of posts has talked a lot about the benefits of sharing our cancer stories. Now that I am cleared to get moving again I have committed to sharing more of my rehab journey post surgery clearance.
The first few weeks were slow going. Short dog walks. Starting to take back my normal chores like the laundry. Seeing a fuller load of clients. Participating in events I enjoy. All of these things were EXHAUSTING.
Not only was it exhausting to get through what would be my normal day, my body was reminding me that I had been on bed rest for four weeks and had done NOTHING. So in addition to being tired out by my basic everyday schedule I was sore all over. Now my work is physical and exercise adjacent at times, so the all over body soreness might not be normal for everyone. It definitely was real for me.
I really had to choose my activities and work to do enough to keep me moving forward, but not so much that I was going to set myself back.
Have you experienced this? How successful were you at striking the balance?
Continue the conversation in the facebook group Surviving is JUST the Beginning or follow me on Instagram.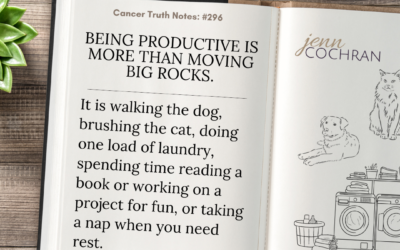 Cancer Truth Note: #296 Being productive is more than moving the big rocks. It is walking the dog, brushing the cat, doing one load of laundry, spending time reading a book or working on a project for fun, or taking a nap when you need rest. A cancer diagnosis often...
read more