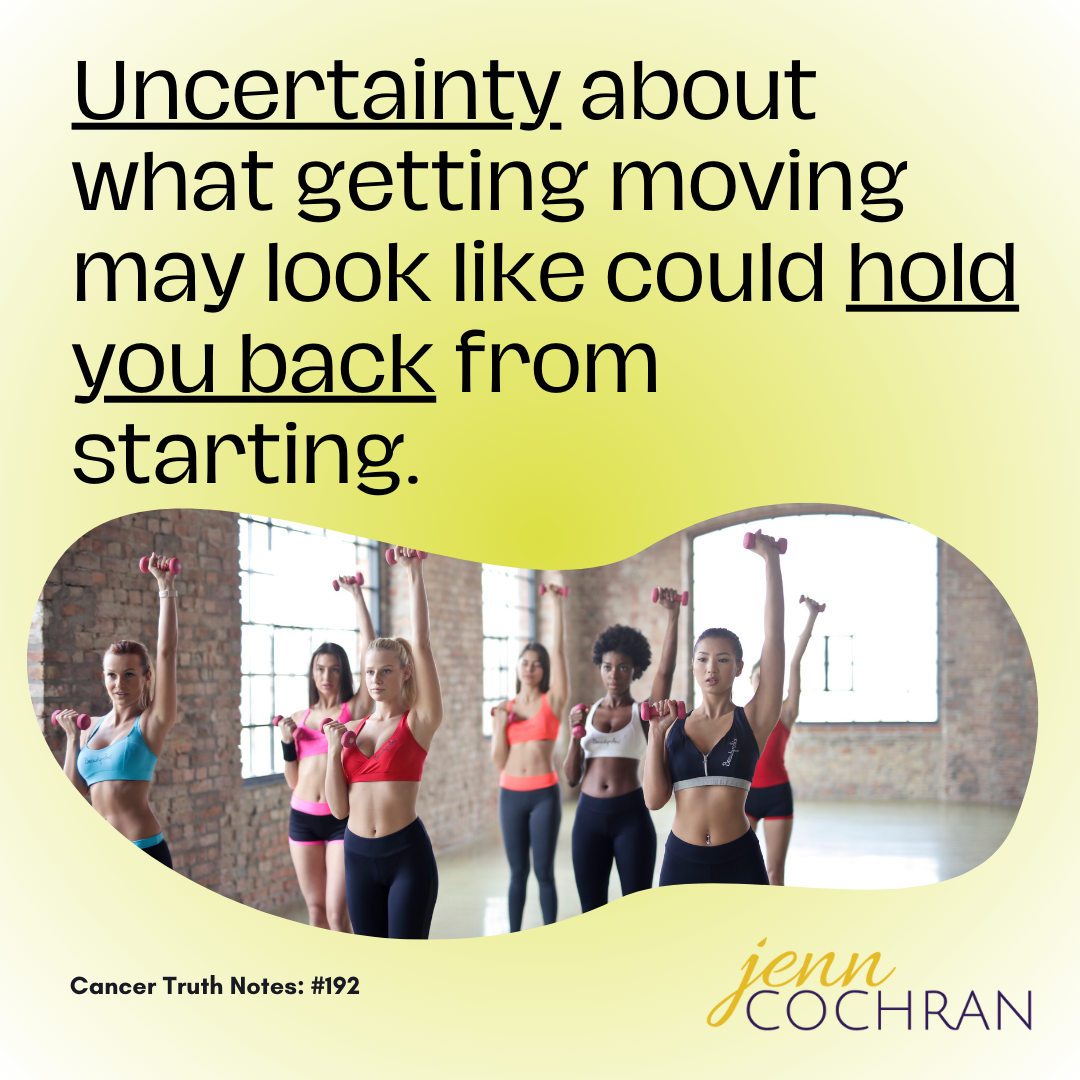 Uncertainty about what getting moving may look like could hold you back from starting.
Whether your doctor has told you exercise has been found to reduce recurrence risk by 30%, you are recovering from treatment or surgery, or you heard moving outside is good for mental health, starting can be hard.
Before I could start building up my exercise endurance after surgery clearance, I had to get back to a baseline of activities. Once I got back to a place where I could start I wasn't really sure what that was going to look like.
This can really hold you back from taking that next step. That voice that is trying to figure it out BEFORE you START may keep you from starting. That feeling of ekk what if it doesn't go well? I will start tomorrow. Then tomorrow those concerns are still there.
I have done this a few times now. I feel that resistance. I also know it looks how it looks. We won't know what that is until we start. The great news is wherever you are you can build on it. If you get moving and stay consistent you will see improvements quickly.
Are you ready to get moving? Is that little voice holding you back? Have you started, what did it look like?
Continue the conversation in the facebook group Surviving is JUST the Beginning or follow me on Instagram.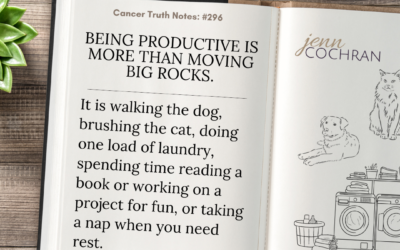 Cancer Truth Note: #296 Being productive is more than moving the big rocks. It is walking the dog, brushing the cat, doing one load of laundry, spending time reading a book or working on a project for fun, or taking a nap when you need rest. A cancer diagnosis often...
read more