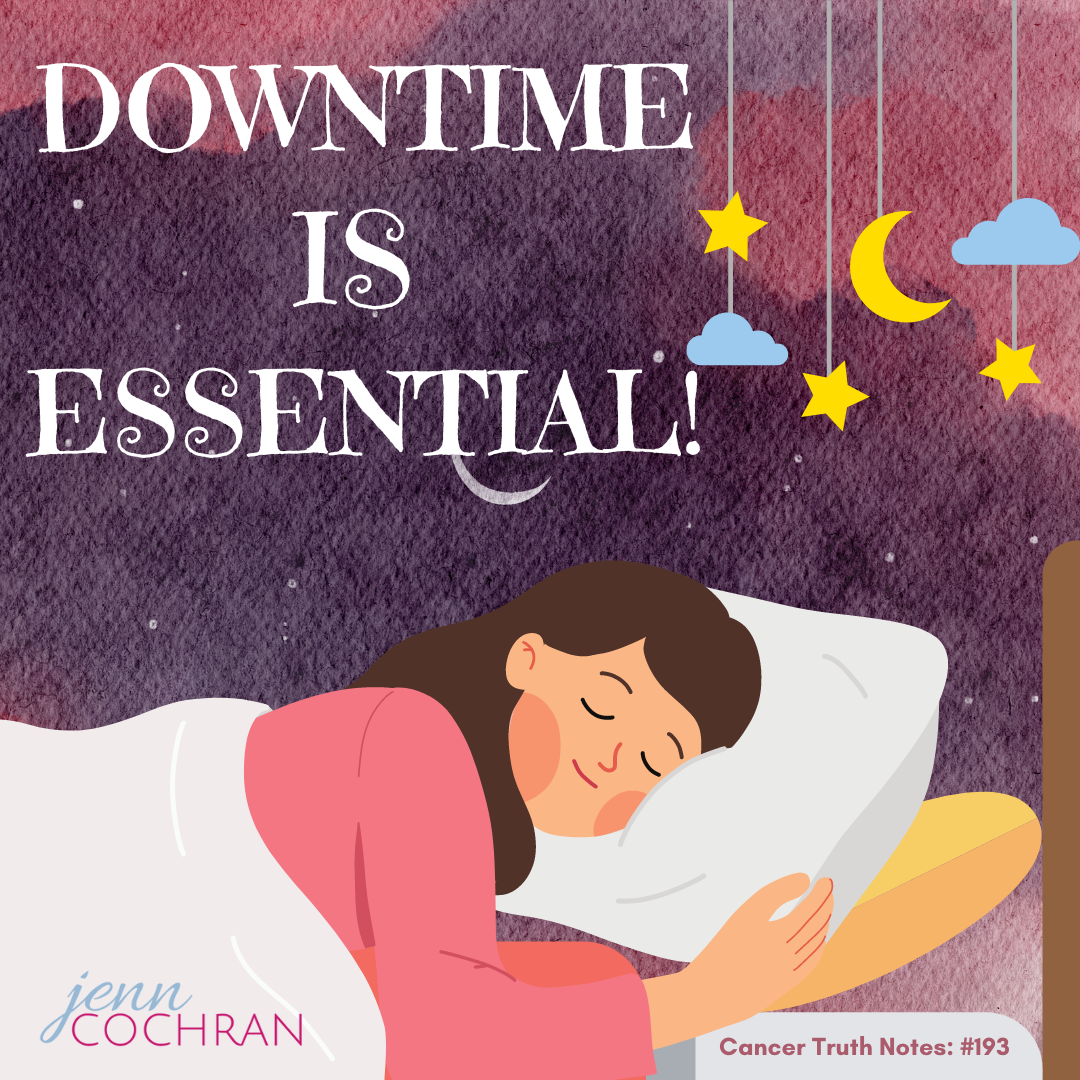 Downtime is essential!
Here in the U.S. there is a focus on doing. As a cancer survivor I have a deeper appreciation for being.
I have a rule, one day per week I have no commitments. NO Commitments! none.
That does not mean that I don't throw in some laundry or do some cooking or other things that might seem like chores. It means I only do things on that day that I want to do. There is nowhere I need to be, no work that needs to get done, no chores that have to be finished.
This is a non-negotiable every week one day OFF.
Does the idea of this sound uncomfortable? Have you found a similar need in your own life?
Continue the conversation in the facebook group Surviving is JUST the Beginning or follow me on Instagram.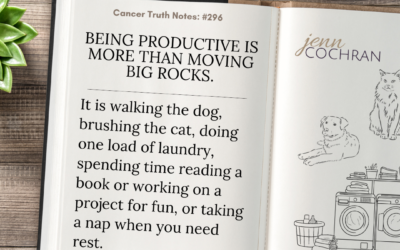 Cancer Truth Note: #296 Being productive is more than moving the big rocks. It is walking the dog, brushing the cat, doing one load of laundry, spending time reading a book or working on a project for fun, or taking a nap when you need rest. A cancer diagnosis often...
read more