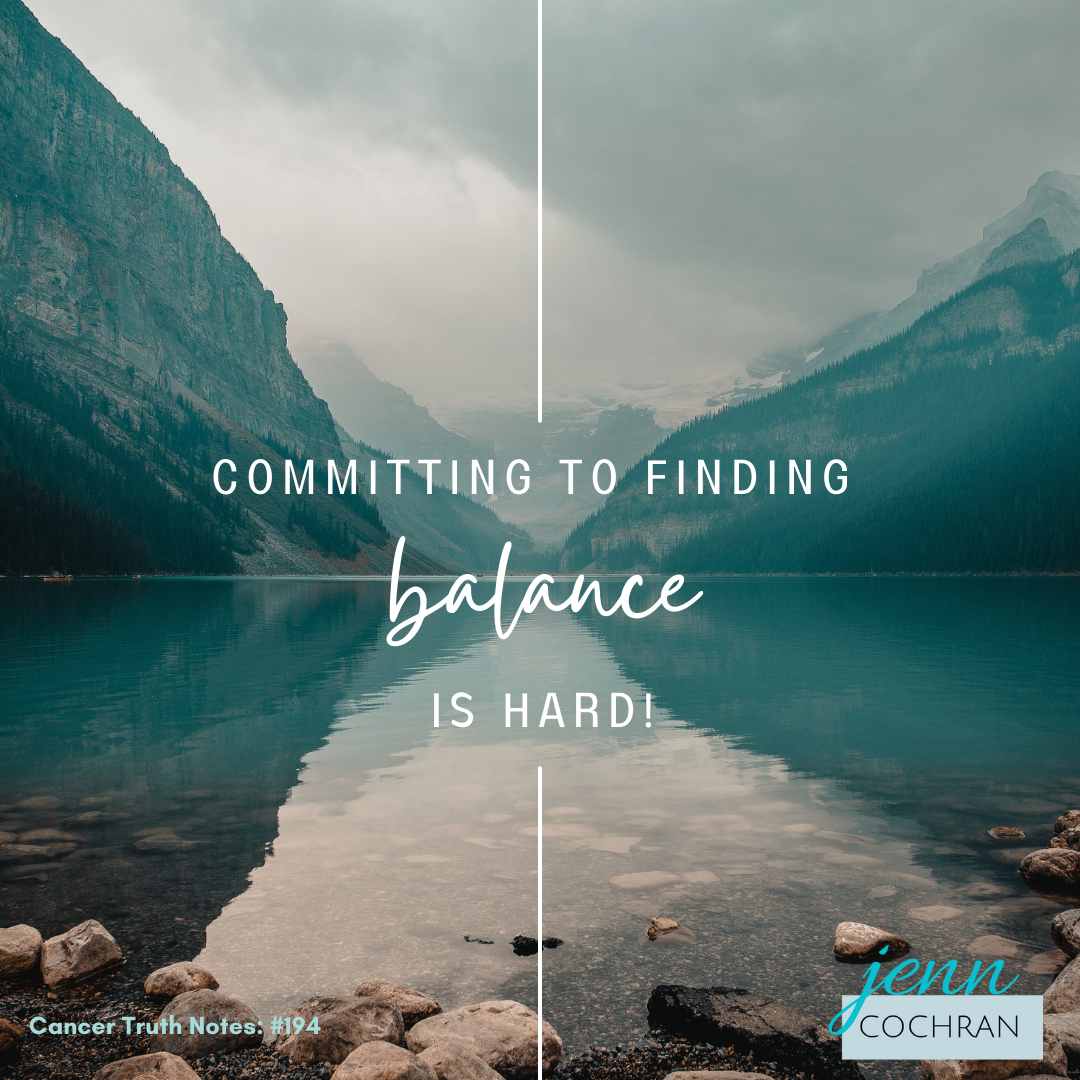 Committing to finding balance is hard!
It is true that downtime is important. It is also true that our lives are not one thing. There is always going to be something competing for time and attention.
The challenge is how to choose what gets our time. I would like to think on the other side of a cancer diagnosis that we are better at choosing the things that matter most.
The reality is what is most important is relative. One person's most important things may be another's not even in the top 10. You get to choose every day what is the most important thing for that day.
What are you choosing today?
Continue the conversation in the facebook group Surviving is JUST the Beginning or follow me on Instagram.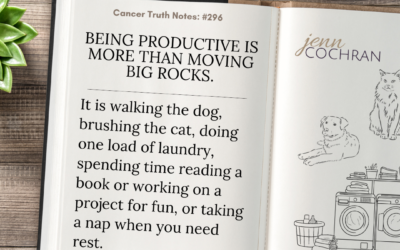 Cancer Truth Note: #296 Being productive is more than moving the big rocks. It is walking the dog, brushing the cat, doing one load of laundry, spending time reading a book or working on a project for fun, or taking a nap when you need rest. A cancer diagnosis often...
read more