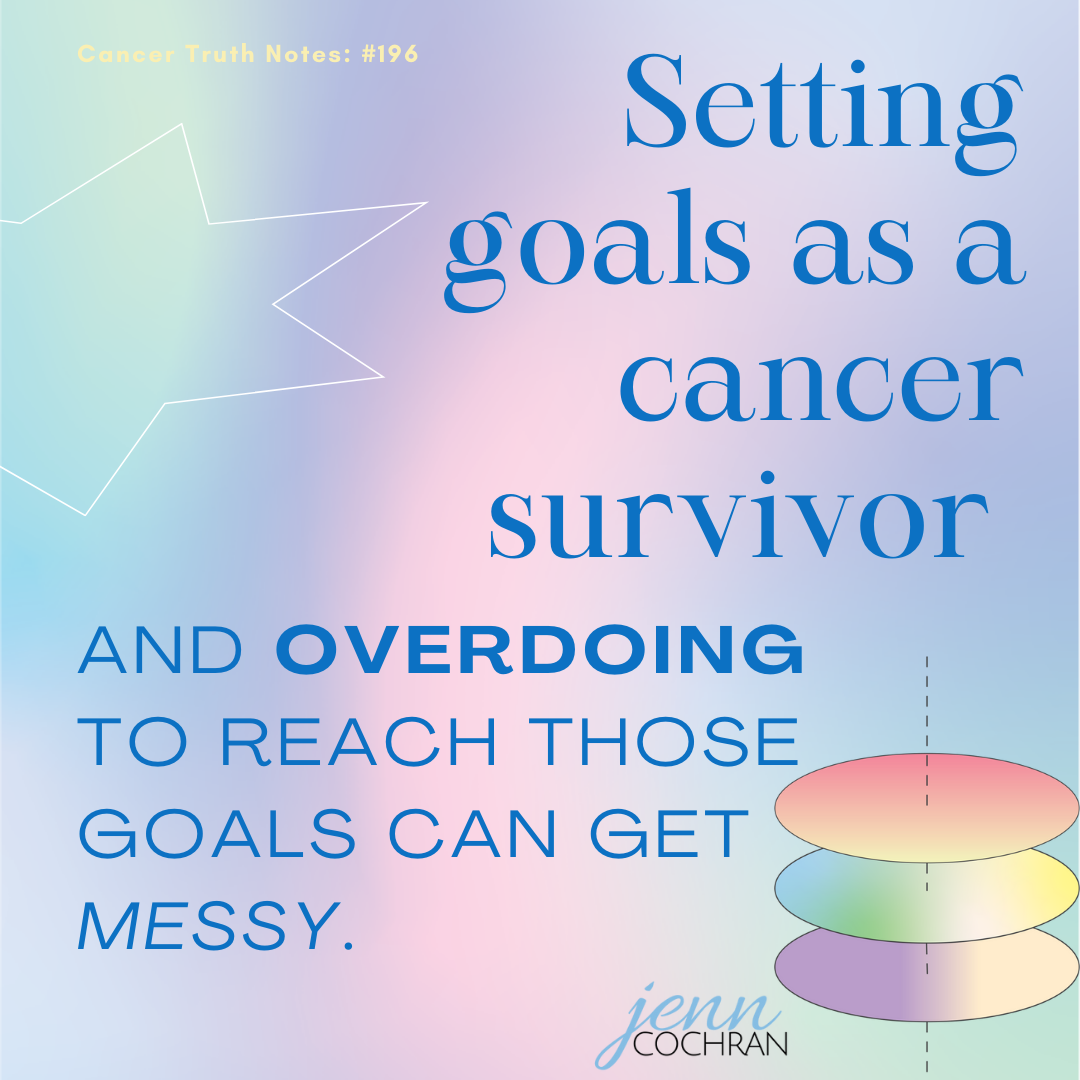 Setting goals as a cancer survivor and overdoing to reach those goals can get messy.
This is true of any illness or injury recovery. What our abilities look like in the weeks or months after treatment, whatever the treatment, is not what they were before and rarely what we want them to be.
That does not mean we are not going to get there. It may mean the milestones look different.
It is normal in the initial days of starting to train for a race, after a period of not running much, my watch might tell me I am over reaching. This happens because there is a jump in my active minutes and the activities I am doing. It generally passes fast.
Last week I started increasing my activity. I have been walking the dogs more and it was time to get back to more cardio. For a fully healthy me, dog walking is not exercise. It is a maintenance activity, generally not exercise. I got out for an additional three miles of exercise cardio. The next morning after dog walks, my watch reported over reaching. At first, I thought, "Oh that is just the normal nonsense, it will pass."
The weather caused me to take a pause anyway. I switched my attention to other forms of exercise and realized I really was doing too much in the way of cardio, especially with warmer days ramping up. I needed to add in some more milestones as I ramp up my movement. Tone down the cardio and increase the strength and stretching.
Have you tried to do too much too soon? How did you adjust?
Continue the conversation in the facebook group Surviving is JUST the Beginning or follow me on Instagram.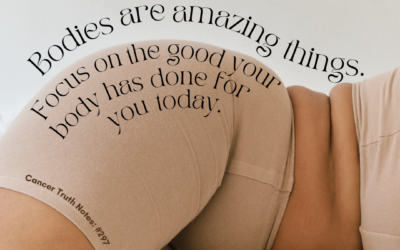 Cancer Truth Note: #297 Using negative words to describe your body brings you down. Bodies are amazing things. Focus on the good your body has done for you today. See how your mood and perspective shift. I often hear people use really harsh language when they talk...
read more