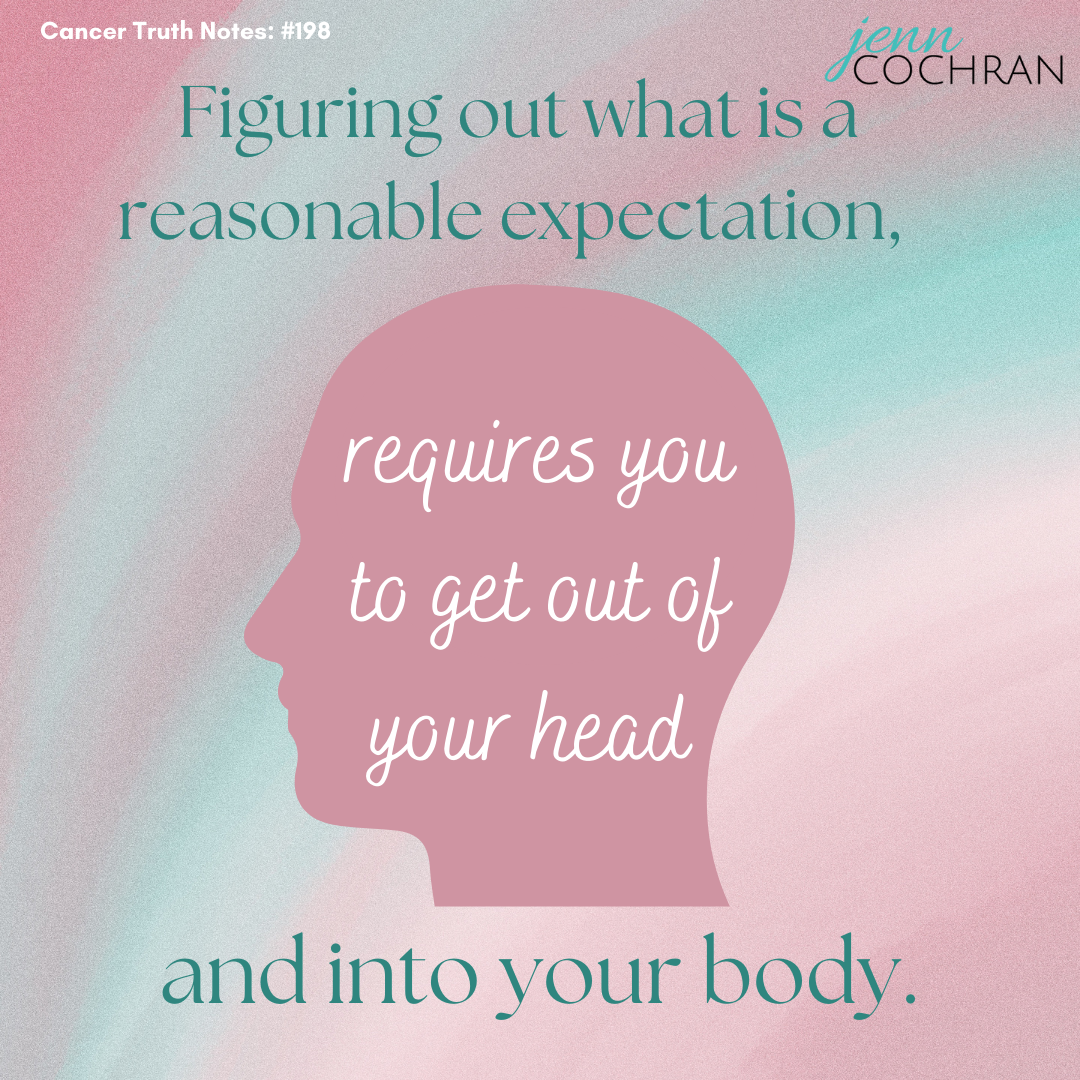 Figuring out what is a reasonable expectation, requires you to get out of your head and into your body.
Our doctors give us broad goals, exercise more, move your arm, etc. Our family may see us very clearly. What do you do when you just don't know where to start?
It is easy for the voices in your head to run a little wild getting in the way of forming a plan. I think of this like the characters in the movie Inside Out. In the movie 5 emotions are at the control panel in your head. We also have those saboteurs that tell us what we can and can't do based on, well… no real evidence. 
This is where a community of folks who have been where you are is good. Someone who has gone before you can say, "Try this. This worked for me. Feeling that way is normal!" Let's be honest when we don't feel great hearing that it is normal and you are not alone is a great thing. Crowdsourcing ideas is a great place to start.
Then make a choice of what to try first. Take a lesson, try a session with a trainer, meet a friend for a walk. Once you try some things you can expand from there. I always recommend making it fun!
Have you been in the space of wanting or needing to get moving? What worked for you? Could you relate to the judgy voices in your head? Could you use some help taming them? Let's talk.
Continue the conversation in the facebook group Surviving is JUST the Beginning or follow me on Instagram.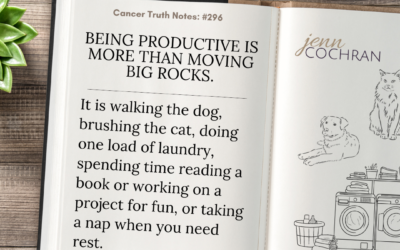 Cancer Truth Note: #296 Being productive is more than moving the big rocks. It is walking the dog, brushing the cat, doing one load of laundry, spending time reading a book or working on a project for fun, or taking a nap when you need rest. A cancer diagnosis often...
read more