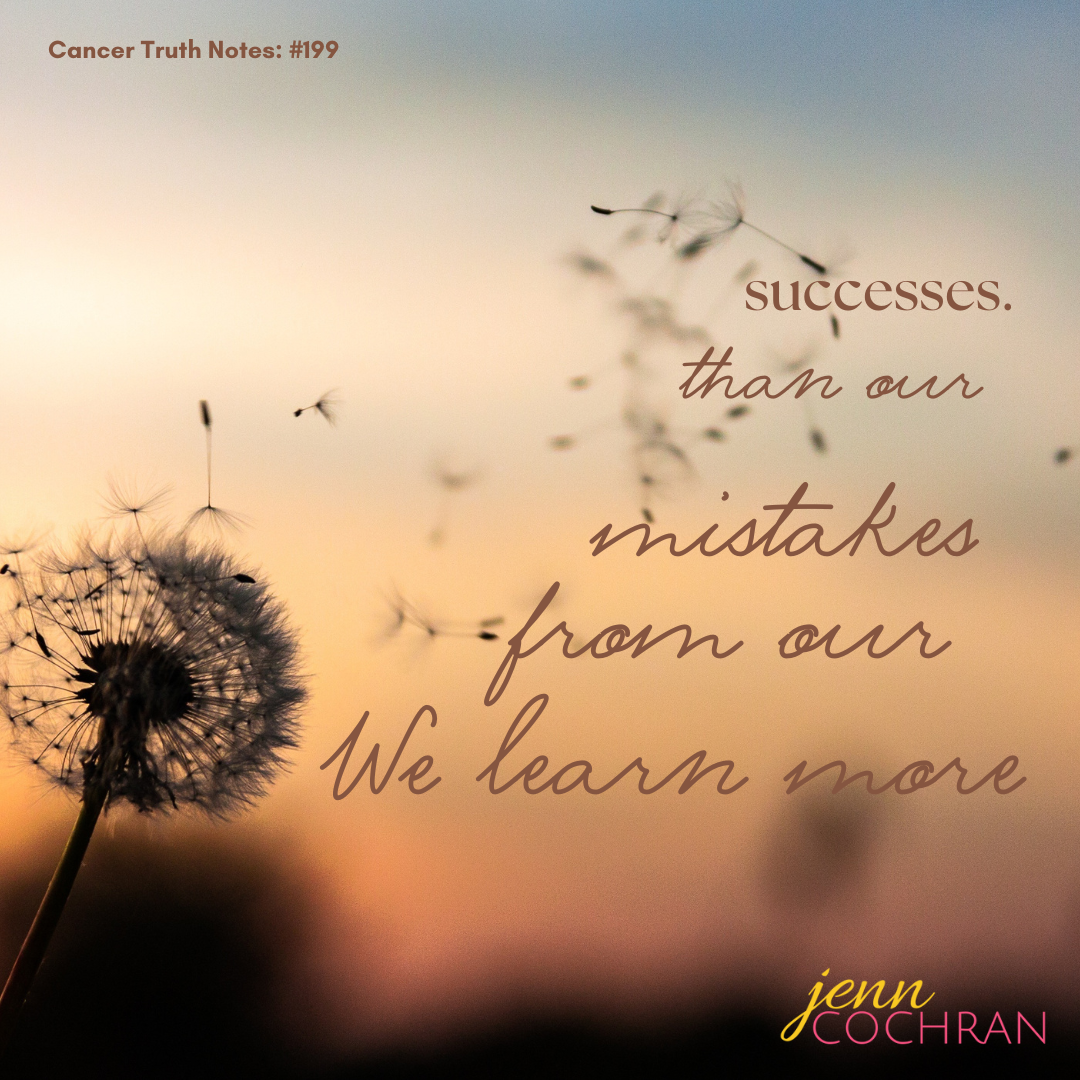 We learn more from our mistakes than our successes.
I don't know if it is the social media curation of our lives or the fact that there is a video camera in nearly everyone's hand; there is an obsession with perfectionism that needs a reframe.
We don't always learn from perfect. I finished my Master's in Public Health in December. I can say without a doubt that I often learned more from my mistakes than the things I did perfectly. Making mistakes is how we learn. Sometimes getting something right is an accident. In those cases we may not actually learn anything. The mistakes enable us to dig deeper and gain a better understanding of a topic or situation.
What mistakes have you learned the most from? How was the misstep a blessing in disguise?
Continue the conversation in the facebook group Surviving is JUST the Beginning or follow me on Instagram.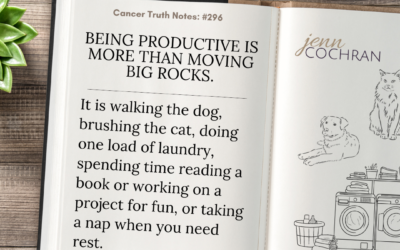 Cancer Truth Note: #296 Being productive is more than moving the big rocks. It is walking the dog, brushing the cat, doing one load of laundry, spending time reading a book or working on a project for fun, or taking a nap when you need rest. A cancer diagnosis often...
read more