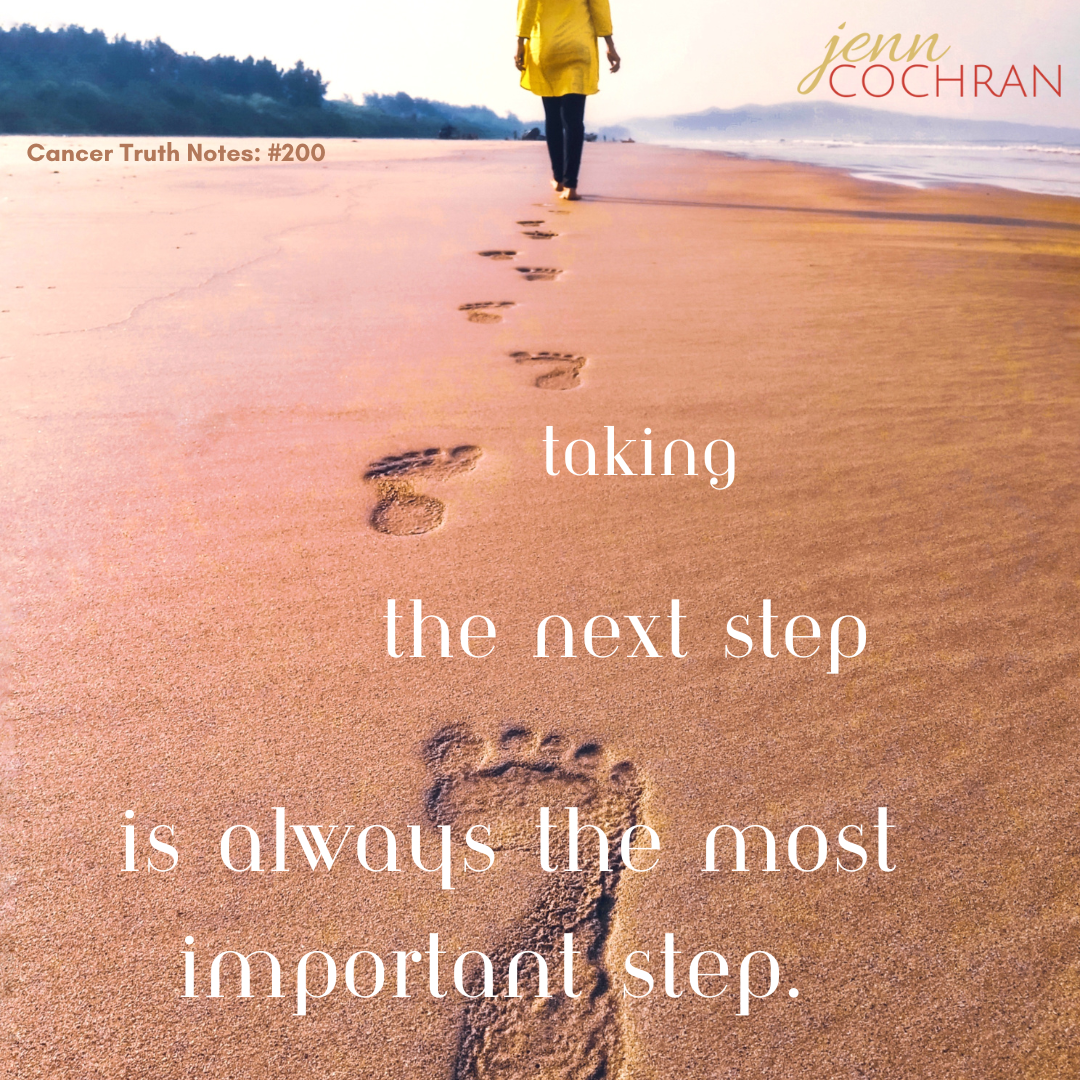 Taking the next step is always the most important step.
Cancer survivorship is no joke. There are a lot of decisions to make. Our choices may not be perfect, they are always the best that could be made at the time. 
While making a plan and doing the work can be important, the plan doesn't matter if we stop in our tracks when something doesn't go according to plan or we are overwhelmed with options. Taking another step forward is always the most important thing to do. Even if that step is to intentionally take a day off to not make any decisions. 
Have you found yourself paralyzed by a decision or stuck because a plan is going off course?
Continue the conversation in the facebook group Surviving is JUST the Beginning or follow me on Instagram.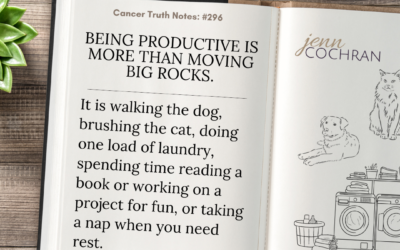 Cancer Truth Note: #296 Being productive is more than moving the big rocks. It is walking the dog, brushing the cat, doing one load of laundry, spending time reading a book or working on a project for fun, or taking a nap when you need rest. A cancer diagnosis often...
read more