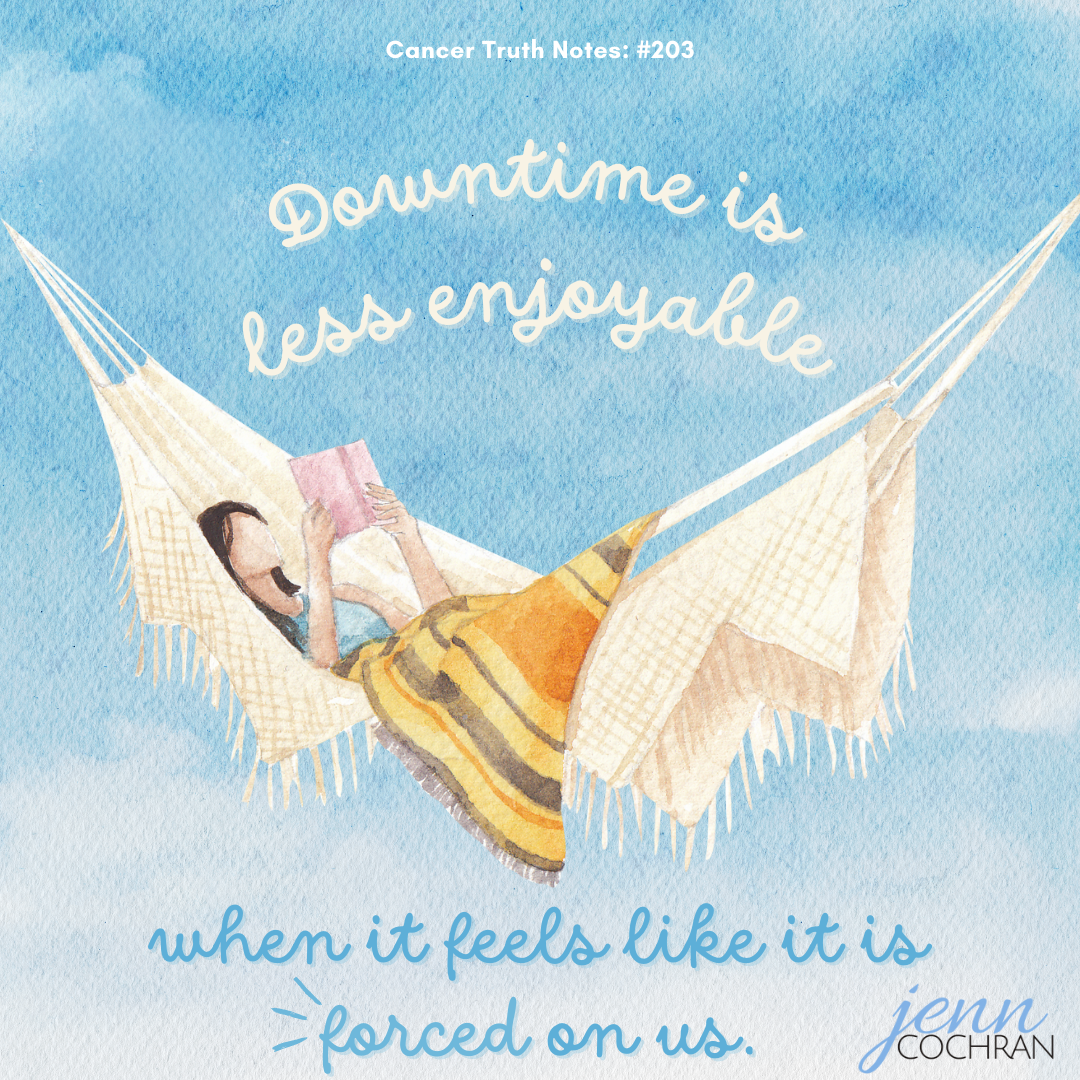 Downtime is less enjoyable when it feels like it is forced on us.
Can you relate? I require a minimum of one day of downtime a week, guilt free. However, when I was forced into weeks of downtime I felt like there were a million other things that needed my attention. It definitely was not guilt free.
During that time I started working with a new coaching app designed to shift your awareness of things like guilt about being forced into rest and finding the gifts and opportunities in the challenge. It is definitely a challenge to find the gifts in the challenges when you are in the challenges.
Have you experienced something similar? Are you finding the opportunities in the challenges?
Continue the conversation in the facebook group Surviving is JUST the Beginning or follow me on Instagram.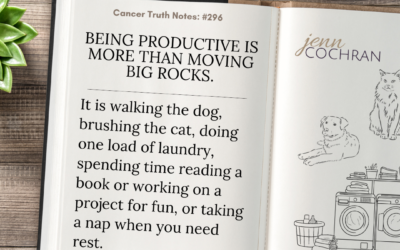 Cancer Truth Note: #296 Being productive is more than moving the big rocks. It is walking the dog, brushing the cat, doing one load of laundry, spending time reading a book or working on a project for fun, or taking a nap when you need rest. A cancer diagnosis often...
read more